Anatomy Of A Well-Designed Beverage Station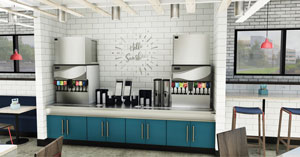 In designing a good beverage station, think first about base basics. Don't skimp on the internal counter structure if it needs to carry the weight of a beverage dispenser and ice machine—or two. Inside the base, include oversized cutouts on the back wall to accommodate utility and syrup lines, and make the openings large enough to give you wiggle room in case the entry location for the lines change. Place access covers over floor drains so that plumbers can get to the pipes for connections and servicing; be aware of local codes. Adjustable feet in the base let you level the counter; an important factor with beverage equipment up top. Many thanks to N. Wasserstrom & Sons, Columbus, Ohio, for its exceptional rendering that helps us identify the finer points of good beverage station design.
• Walk through how your customers doctor their drinks. Are all the ingredients and tools they need to customize their beverages within reach and laid out logically?
• If you're opting for a beverage dispenser with an ice machine on top, size it for the maximum volume you'll need to ensure the ice supply keeps up with your busiest times. Remember some ice machines make noise and dispel heat; will that impact guests? Remote systems may be a better choice.
• Sounds obvious, but choose counter materials made of liquid-resistant materials and avoid seams. Cove corners and edges up the sides and back splashes. Include a slight lip at the edge of the counter and around the trash ring to contain spills.
• Make sure you include generous and easy-to-access waste receptacles. Holes through the counter stay cleaner than push-door styles. Put the waste receptacle in the center, but if you have a long counter, add a second receptacle.
• Unless you want a sea of already-touched lids strewing the counter, test out dispensers to ensure they reliably release lids one at a time. Clearly mark the cup sizes they fit.
• Make the beverage counter long enough to let at least two to three people at a time get drinks and give them enough space to set down takeout bags or trays while they do it. Put the condiment station in a separate location if possible.
• Put the beverage counter far enough away from the POS pickup point so that people aren't running into each other or bottlenecking access to either area.
• For undercounter storage, think beforehand about what you need to store, measure the items and size the compartments for them (how tall are your trash cans?). Opt for adjustable, removable shelving for flexibility and to allow service access. Include spray and cloth storage for frequent wipe downs.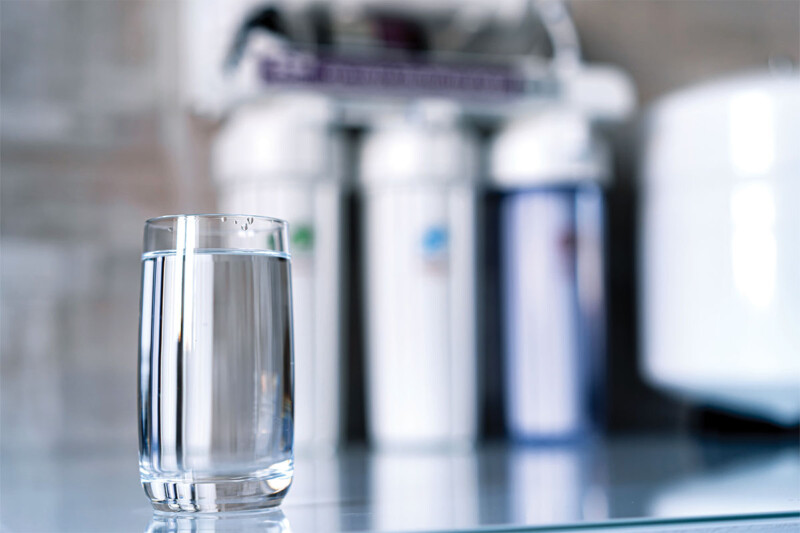 Beverage Equipment
The latest reverse osmosis systems adjust to fit hot beverage flavor profiles and waste less water.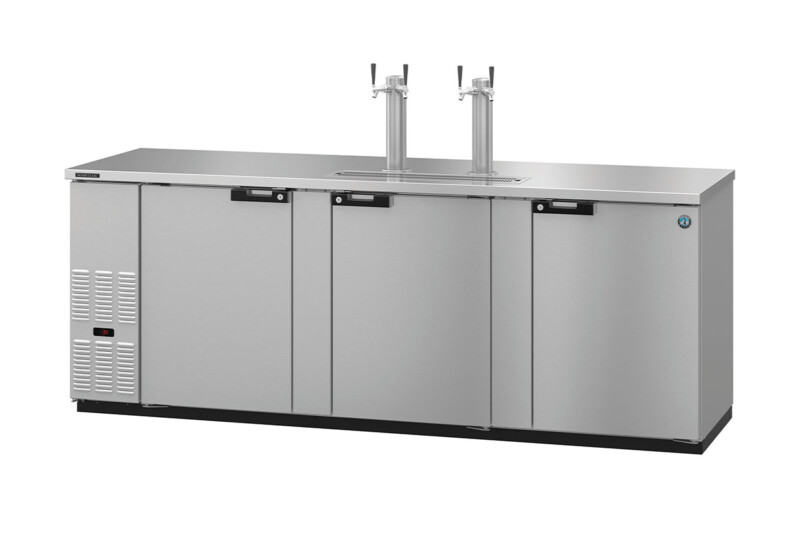 Beverage Equipment
FER compares direct-draw beer dispensers manufactured by Beverage-Air, Glastender, Perlick and Hoshizaki.