Equipping For A Food Trend: Ethnic Cuisines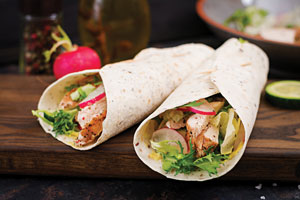 It's clear that diners are increasingly seeking global flavors. According to a recent Nielsen report, 44% of millennials say that it's "important or essential" for their foods to include "multicultural flavors." While some operators are using standard equipment to deliver ethnic cuisine—for example, using blenders to crush plantains for tostones—others are trying to provide more authenticity by using dedicated specialty equipment. There's good reason: The National Restaurant Association placed "authentic ethnic food" ninth in its top 20 food trends in 2018.
Below, Jerry Kouveras, V.P. of Design & Engineering, The Sam Tell Cos.; Mason Greene, President, Hotel & Restaurant Supply; John P. Collison, Inside Sales Manager, Rapids Wholesale Equipment; Brad Pierce, President, Restaurant Equipment World; Patricia Bible, President, KaTom Restaurant Supply; and Chuck Day, President, Manning Brothers Food Equipment Co., share their topselling specialty ethnic equipment:
PANINI GRILLS. Use ribbed platens to make Cuban sandwiches or flat platens to heat tortillas and make quesadillas. If you don't have a charbroiler, you also can use panini presses for "grilled" items such as vegetables, meat cutlets, tofu slices, halloumi cheese, and more.
RICE COOKERS. Rice, both plain and flavored, is a staple in burritos and the growth of burrito wrap restaurants shows no signs of slowing down. Operators prefer rice cookers over stovetop pots, kettles and tilt skillets because they have an auto shut-off when rice is done and can hold rice at serving temperature for hours.
WOK RANGES. One of the more customizable pieces of commercial cooking equipment, wok ranges typically produce stir-fry meals in Asian restaurants. Because superhot woks deliver a very specific flavor to food, operators will have their preference of burner options. For example, in Mandarin-style cooking, jet burners offer a wide flame pattern and volcano burners have a deep, narrow chamber that generates intense heat.
TORTILLA MAKERS AND STEAMERS. With tortilla machines and presses, you can produce upward of 900 tortillas an hour with some models offering display-cooking models of sleek stainless.
CHIP WARMING CABINETS. If you run an operation that specializes in Mexican and South American foods, then you know the importance of chips, salsa, and other dips to your business. By serving your chips warm and fresh, you can provide the best experience and keep your customers coming back.
MONGOLIAN GRILLS. A freestanding cast iron or steel griddle, a Mongolian grill can keep pans of broth and sauces hot, and cook everything from eggs to hot sandwiches to grilled meats. Ranging from 36 in. to 84 in. in diameter, Mongolian grills deliver an impressive performance when used in display cooking and can give chefs access around the full circumference.
PIZZA BRICK OVENS. You may not think of Italian cuisine as ethnic because it's such a staple of menus in the U.S., but there are companies revolutionizing the pizza brick oven experience. One model by an Italian manufacturer features mosaic tile designs on domed ovens and several rotate the deck eliminating the need to rotate the pizza by hand.
VERTICAL BROILERS. These can evenly warm large pieces of meat, keeping them moist and tender on the inside while the outside crisps, and are used for gyros, shawarmas, tacos al pastor, and doner kebabs.
TANDOOR OVENS. These ovens work well for bread such as naan as well as cooking vegetables and proteins on skewers. Their radiant high heat—upward of 900°F— develops intense flavors as it uniformly cooks food from bottom to top.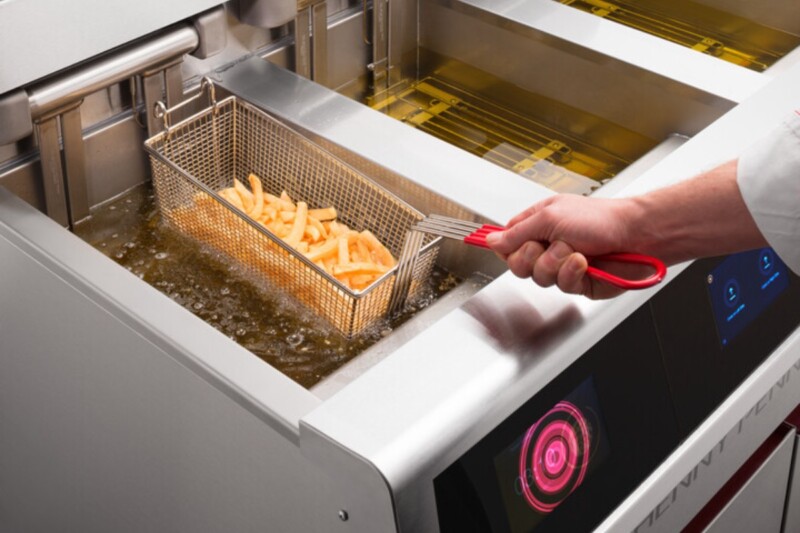 Equipment
In 2009, we introduced Evolution Elite, the industry's first reduced-oil capacity fryer. Now, we're celebrating the newest generation! Our latest low oil volume fryer, called 'F5', combines innovation and simplicity to…