Middleby Corp.'s foodservice equipment brand portfolio has risen to 48 companies with its acquisition of JoeTap, a subsidiary of A.C. Beverage. The Annapolis, Md., company manufactures on-demand nitro and cold brew coffee dispensing equipment for the commercial foodservice industry.
"JoeTap has a patented nitrogen infusion process that will be incorporated into innovative designs providing a smaller footprint and greater operator flexibility," says Middleby CEO Selim Bassoul. "We believe there is strong growth potential as we integrate the JoeTap solution with other Middleby beverage solutions and introduce JoeTap to Middleby's broadened base of existing customers."
Two weeks ago, Elgin, Ill.-based Middleby boosted its steam-cooking line with its purchase of Italian manufacturer Firex. The company, based in Sideco, Italy, makes equipment including bratt pans, pasta cookers, tilting kettles, and automatic pans for sous vide or pressure cooking; its revenues are around $20 million annually. Middleby plans to make its products available to multiple markets.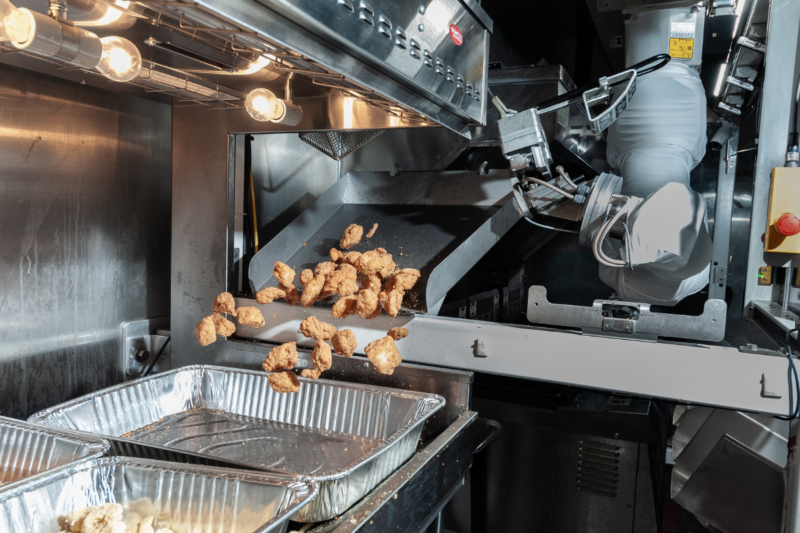 Company News
Brands like White Castle and CaliBurger have been getting assistance on their burger and fry lines from robots, and now a new iteration of the technology is entering the market...