E&S Industry Event & Award Coverage
Come Together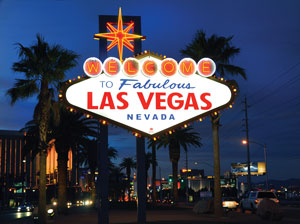 ACFSA
Association of Correctional Food Service Affiliates
Annual Int'l. Conference
Norfolk Waterside Marriott, Norfolk, Va.
Sept. 16-19, 2018
Register: acfsa.org/events/conferenceAttendeeReg.php

ACFSA asks, are you prepared for industry disruptors? Session topics include communication skills, foodwaste reduction, religious diets, foodborne illness case studies and PREA standards. The keynote speakers are Conor Cunneen, facilitator, author and consultant, and Ken Wasco of Gordon Food Service. Stop by the Vendor Showcase and tour the latest products. Premeeting events begin with a golf tournament at 8 a.m., Sun., Sept. 16, along with an all-day family outing; the opening reception kicks off at 6 p.m. that evening.

AHF
Association for Healthcare Foodservice
Annual Conference
Hyatt Regency Hotel, Minneapolis
Aug. 21-24, 2018
Register: connect.healthcarefoodservice.org

"Exploring The Intersection: People, Performance, Purpose" marks AHF's conference theme; plan to focus on emotional intelligence, the culture of service, people as a priority and driving innovation. Andrew Zimmern, TV personality and chef, Mary Lynne Carraway, President of Team Washington and a franchisee of Domino's Pizza, and Ken Toong, Executive Director of Auxiliary Enterprises, UMass, serve as keynoters. Preconference workshops begin Tues., Aug. 21, at 2 p.m. followed by a 7 p.m. opening reception at Nicollet Island Pavilion.

NACUFS
National Association of College & University Food Services
National Conference
Omni Hotel Providence and Rhode Island Convention Center, Providence, R.I.
July 11-14, 2018
Register: nacufs.org

Celebrating 60 years, NACUFS presents "60 Things You Can Discover." Come and learn 60 (or more) tips to help you do your job well. Key sessions include "Off-Centered Leadership" with Sam Calagione, Founder of Dogfish Head Craft Brewery, and the panel "NACUFS And Its Visionary Enablers," moderated by Rafi Taherian, Associate V.P., Yale Hospitality. Also make time to attend interest sessions "Unleashing The Potential Of A Micro-Restaurant" and "Executing A Late-Night Delivery Concept," as well as the sold-out Showcase. Edutours start at 9 a.m., Wed., July 11, with a welcome reception at 5:30 p.m. that night.

SHFM
Society for Hospitality and Foodservice Management
National Conference
Omni Fort Worth Hotel, Fort Worth, Texas
Sept. 25-27, 2018
Register: shfm-online.org/national-conference

Leaders in the corporate foodservice and workplace hospitality industries will gather for this 39th edition of the SHFM National Conference. The society has dubbed this year's conference theme "Food—The New Frontier." The National Conference Planning Committee continues to work on agenda details at press time so, check the society's website for updates in the coming months.

SNA
School Nutrition Association
Annual National Conference
Mandalay Bay
Las Vegas
July 9-12, 2018
Register: schoolnutrition.org/meetings/anc/2018/register

If you're in K-12 foodservice, you need to be at the SNA conference themed "Welcome To Bright Ideas." Kristin Chenoweth, singer and actress, will lead the opening session while Chef Jeff Henderson, chef, author, speaker and TV host, will close out the meeting. Be sure to join education sessions "How To Retrofit A School Bus Into A Mobile Cafeteria" and "The Modern School Bakery," where you'll learn equipment needs and other requirements for setting up a bakery. Visit the exhibit hall too. Preconference sessions start at 8 a.m., Sun., July 8; education sessions start the following day at 8 a.m.