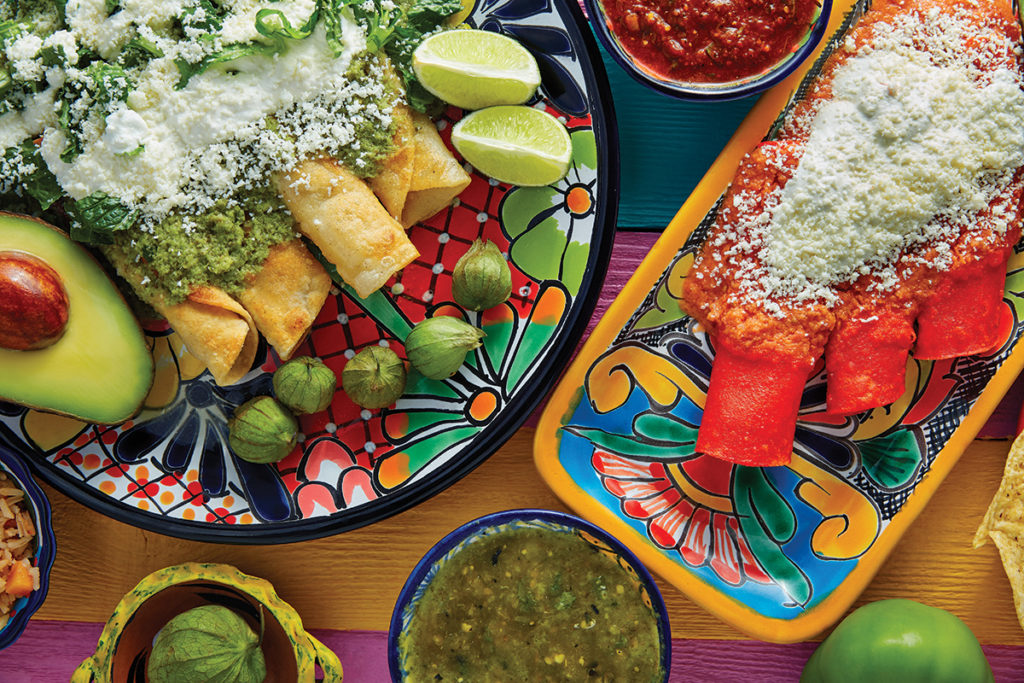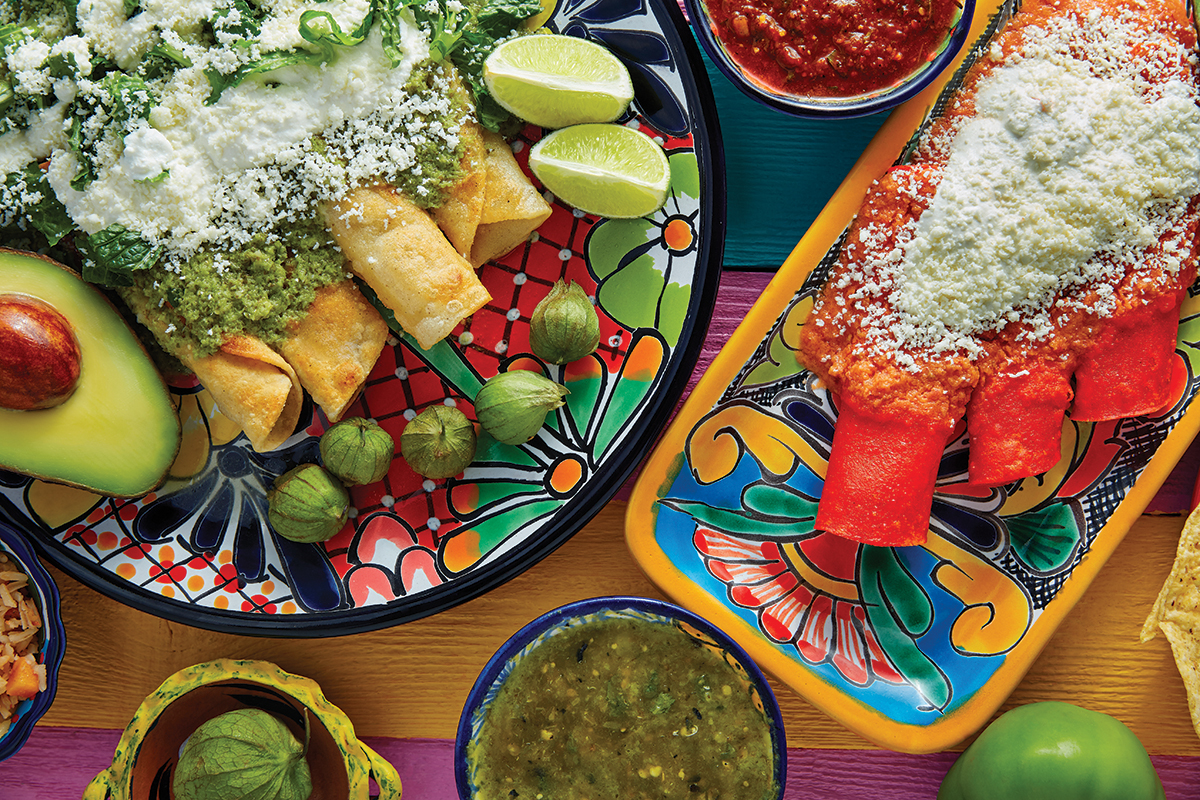 Mexican cuisine, including Tex-Mex, Spanish Mexican, southern Mexican and other variants, remains one of the most popular food fares in commercial foodservice operations. Considering launching a concept? Whether you'll be serving simple street tacos or more traditional plated meals, there are a few pieces of cooking and prep equipment you'll want on your line.
According to Don Brawner, Sales Specialist, Mission Restaurant Supply; Jeffrey Lewis, Designer and Project Manager, Ace Mart Restaurant Supply; Nick Hart, Sales Consultant, Birmingham Restaurant Supply; Kevin Corral, V.P. of Sales, ADE Restaurant Services; and Jordon Swartz, Sales Representative, Burkett Restaurant Equipment & Supplies, here are the top equipment pieces for making the most of your Mexican menu.
TILT SKILLETS. These versatile workhorses sauté, fry, broil, boil and steam and are perfect for preparing the right quantities of rice, meat, taco meat, pork tips, sauces and more to meet your menu demands. Regular and new pressure versions are available.
STOCKPOT RANGES. Like tilt skillets, stockpot ranges prepare large quantities of Mexican staples like rice, meat and beans. Stockpot ranges are shorter than regular ranges and feature larger burners to better accommodate large pots. The shorter height makes it easier for employees to ergonomically lift and move the big pots without spilling or burning themselves.
GRIDDLES. The griddle's flat surface is perfect for searing meats, sautéing peppers and onions, warming tortillas, making quesadillas, cooking eggs for breakfast tacos and more.
CHARBROILERS. Offering many of the same functions as griddles, charbroilers give meats and veggies visually pleasing grill marks often associated with fajitas. With higher cooking temperatures than griddles, charbroilers give foods a unique seared flavor profile.
CHEESE MELTERS AND SALAMANDERS. Cheese melters' more gentle radiant heat is good for holding foods hot and melting cheese; salamanders use intense infrared heat to cook foods and can melt toppings quickly. Both are great for finishing enchiladas, nachos and other cheese- and sauce-topped foods.
FOOD PROCESSORS/CHOPPERS. Given the amounts of veggies in Mexican fare, food processors and manual choppers are great time and labor savers for dicing, shredding, slicing and chopping. They also combine ingredients and quickly turn out quantities of salsa, a Mexican mainstay. Commercial blenders are perfect for making salsas and sauces, too.
HOT WELLS AND PREP TABLES. Mexican menu offerings often share a variety of hot and cold pre-prepped ingredients. Hot wells are essential to keeping hot ingredients hot and within reach. Steam tables are traditional, but the latest models use no water. They heat via conduction or induction, and you don't need a water supply or drain. Sandwich prep tables keep cold ingredients handy and at temp. One kitchen expert suggests positioning a cold prep table on either side of a steam table to double the orders passing via the overshelf to servers on the other side.
FROZEN DRINK MACHINES. What's a Mexican meal without a cold, refreshing beverage, alcoholic or otherwise? While making drinks by hand adds custom fl air, these machines turn out frozen drinks in large volumes when demand is high. For operations serving lots and lots of drinks, refrigerated mix kept in a cooler and pumped to the machine cuts freeze time considerably compared with adding mix stored at room temperature.
SMALLWARES. Add in taco holders, cast-iron skillets, mortar and pestles, countertop steamers, tortilla presses and warmers and tortilla serving containers.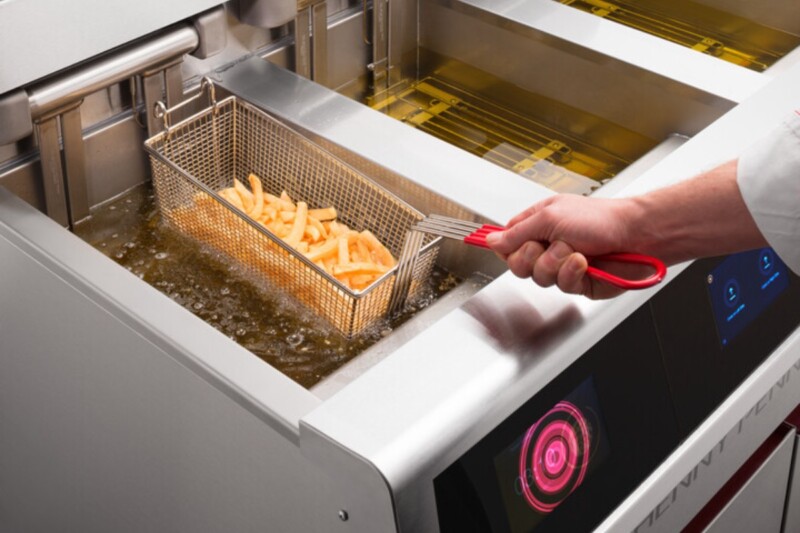 Equipment
In 2009, we introduced Evolution Elite, the industry's first reduced-oil capacity fryer. Now, we're celebrating the newest generation! Our latest low oil volume fryer, called 'F5', combines innovation and simplicity to…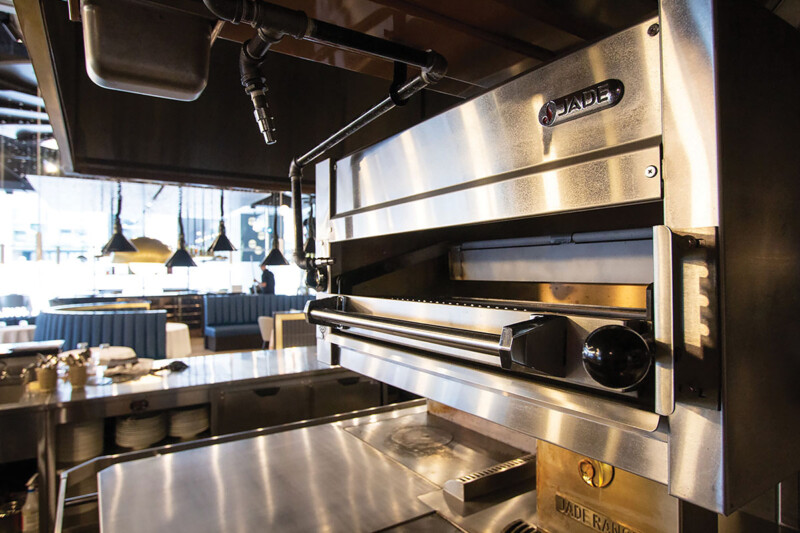 Cooking Equipment
From dinner to dessert, salamander broilers bring direct, intense heat, plus offer a vertical footprint advantage.