Five foodservice directors have been named as recipients of Directors' Awards from the Society for Hospitality & Foodservice Management. The awards, recognizing association members who have gone "above and beyond" to serve SHFM and better the industry, will be presented next month during the group's 39th annual national conference in Fort Worth, Texas.
The name of the recipients of the President's and Pacifico Awards, which will be presented during the President's Banquet on the final night of the Sept. 25-27 conference, have been withheld. The Society also will announce a new annual award that evening.
The 2018 Directors' Awards recipients are:
Community Service Award: Frank LaRusso, Mars Drinks
Spirit Award: Shayla Martin, Vivreau Advanced Water Systems
Leadership Award: Sumi DeBenedittis, PepsiCo Foodservice
Richard Ysmael Distinguished Service Award: Bernadette Ventura, Health Care Service Corp.
Lifetime Achievement Award: Tracy Kelly, Weight Watchers At Work
SHFM is headquartered in Louisville.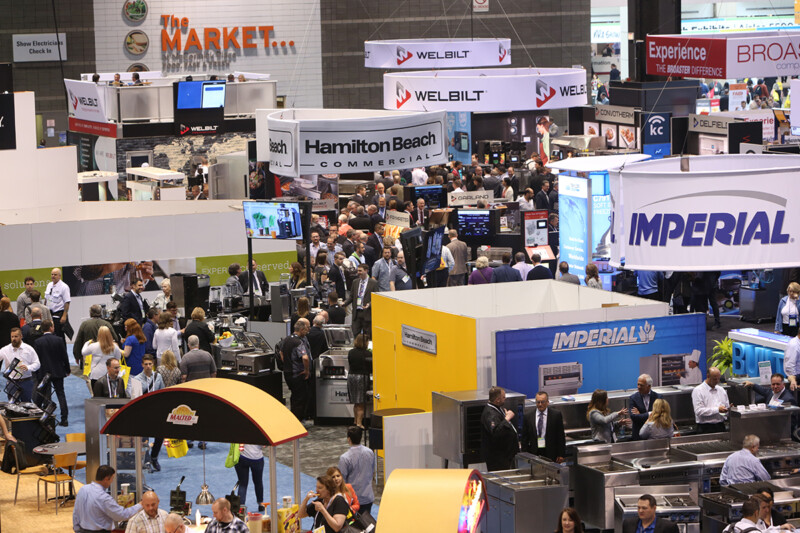 Event Coverage
Gathering stipulations have forced the cancellation of the National Restaurant Association 2021 Show, organizers announced today, Feb. 26. The show was previously scheduled for May 22-25 at McCormick Place in Chicago….