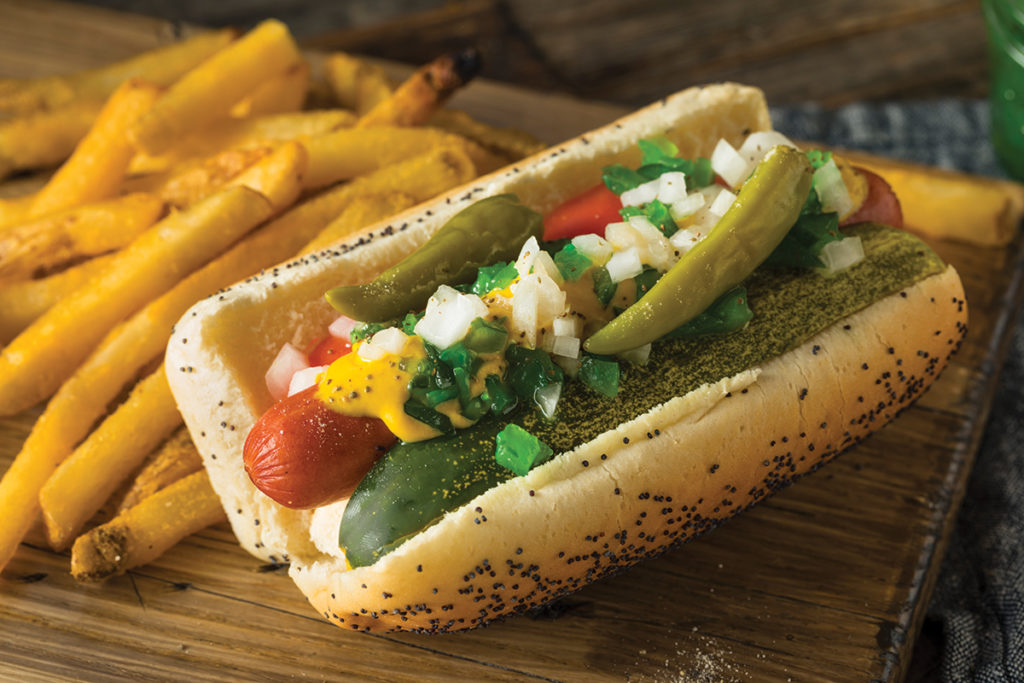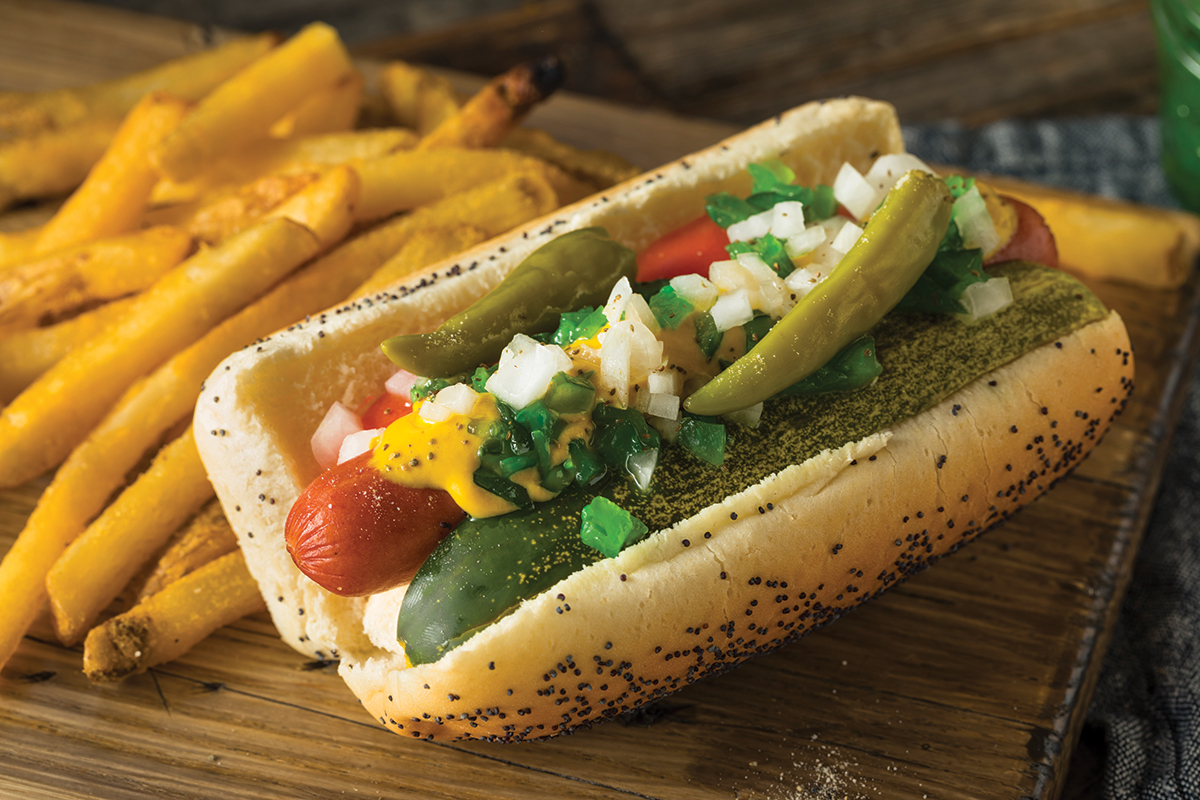 Adding hot dogs to your menu sounds simple, right? Not so fast. Things get a little complicated given that while "tube steaks" are steamed in Chicago and other areas of the country, Arizona diners like them grilled, New Jersey prefers "rippers" be deep-fried and preferred toppings are all over the map (pun intended).
According to Mark De Lorenzo, Contract Sales, Curtis Restaurant Equipment; Bob Mathis, Design and Development, Myers Foodservice Equipment, Supply & Design; Tom Roberts, Design Consultant Specialist, Rapids Wholesale Equipment; and Jaime Rottmund, V.P., Clark Food Service Equipment, here are the most popular pieces of equipment to consider when letting the hot dogs out.
HOT DOG STEAMERS. These countertop pieces vary in size and can heat up a couple dozen at a time to more than 200 pre-cooked hot dogs as well nearly 50 buns. Steamers hold the plump and juicy dogs at safe temps until served.
ROLLER GRILLS. These handy pieces cook and keep dogs at serving temps with little employee supervision needed and are great for self-service. Some units come with bun storage. Because the dogs are in constant contact with the grill's surface, texture and flavor differs from that of steamed franks.
HOT DOG BROILERS. With a look that's similar to chicken rotisseries, these countertop units rotate the hot dogs under the heat source, either cradled on the revolving wheel or spiked on skewers. The dogs cook evenly throughout and these units make great merchandisers but generally cook fewer hot dogs at a time than steamers and roller grills.
CHARBROILERS. Hot dogs cooked on charbroilers have a look, texture and flavor similar to those cooked on outdoor grills. Depending on what else you cook on your existing charbroiler (should your kitchen have one) and the quantities, you may be able to add hot dogs to the Menu without buying new cooking equipment.
HOT FOOD WELLS. To hold hot dogs hot and moist (they're already cooked), most of our experts prefer a traditional steam well setup with water and a drain. A new generation of waterless hot-holding wells, which use conduction or induction to reach and hold very precise temps, are great to hold chili, grilled onions, kraut and other toppings hot.
BUN WARMERS. Warm hot dog buns are superior to those stored at ambient temps. These units hold as few as 24 and as many as 144 buns.
CONVEYOR TOASTERS. Do your customers want their buns not only warm but crisp? Conveyor toasters brown the buns, enhancing flavor and aesthetics.
SANDWICH/PIZZA PREP TABLES. These tables offer cold pans for holding toppings and a cutting board/assembly area on top with either refrigerated cabinet or drawer space below.
TOPPING PUMPS. For self-service operations, pump dispensers let you buy ketchup, mustard, relish and other toppings in bulk versus individual packets.
PAPER BOATS/PLASTIC TRAYS. Paper serving boats are a perfect vehicle for hot dogs, whether eaten on-premises or to go. Plastic baskets for dining in are bigger and make sense if you serve fries or another side.