No. of Employees: 48; Projected Revenue Increase for 2018 Over '17: 25%; Core Values: "Wear Your Customer Hat" "Develop Open And Honest Relationships" "Drive Change And Innovation" "Do More With Less" "Build Fun And Positive Teams" "Pursue Growth And Learning" "It's Your Company, Build It";

No. of Employees: 94,000 systemwide; Sales Volume: $4.21 billion (fiscal 2017); No. of Units: 1,500; Company Motto: "No Rules, Just Right";

No. of Employees: 67; No. of Locations: 2 (headquarters and one branch); Sales Volume: More than $3 million; Company Motto: "Delivering service excellence since 1907";

No. of Employees: 7,000 U.S.; 2018 Sales Volume: $450 million-$452 million (projected); No. of Units: 200 (128 U.S., 71 international as of Dec. 1, 2018); Units Opening in 2019: 35+; Company Motto: "Stand for Something Good"; ;

No. of Employees: 14; No. of Locations: 3; Portfolio Highlights: Hard Rock Cafés (worldwide), Dean & Deluca (international locations), Bethesda Naval Hospital, Walter Reed National Military Medical Hospital, restaurants ranging from fast food to high end to celebrity chef-focused, corporate dining for Microsoft, John Hancock, Pepsi, Dell, and others; airports in the U.S. and Canada, universities, sports complexes, casinos, correctional facilities, resorts, and more; Company Motto: "Creators of exceptional experiences";

No. of Employees: 3,200; No. of Locations: 66; 2017 Sales: $1.776 billion; Company Mottos: "We are TriMark, and we bring it." "We'll never let a customer down, no matter what.";

(Parnassus, Mount Zion and Mission Bay locations); No. of Employees: 450 employees, 375 FTEs; Foodservice Scope: 3 kitchens, 2 cafés, 2 c-stores, 2 coffee carts, catering, patient services;
FER 2019 Management Excellence Awards Selection Advisory Board Members
Chains:
James Pool, TurboChef/Middleby; Mike Whiteley & Lou Anich, Hatco Corp.; Kris Gyori, Cal-Mil (formerly w/Cambro Mfg.); Dave Hinton, Electrolux; Jason Prondzinski, Boelter Cos.; Gerry Kenlon, Metro/Ali Group; Keith Kelly, Ice-O-Matic/ Ali Group; Rick Caron, Welbilt; Barb Campbell, Henny Penny; Kevin Clark, Scotsman/Ali Group; Tom Krisch, Antunes; Larry Deutsch, Vollrath Co.; Bud Ward, ITW FEG; Ursula Vermillion, Wasserstrom.
Dealers:
Dennis Park, Vollrath Co.; Mark Pumphret, Hatco Corp.; Penny Hutner, Advance Tabco; Todd Griffith, Alto-Shaam; Greg Fischer, Cambro Mfg.; Rich Packer, American Metalcraft; Chase McAllister, Eagle Group; Beth Hammer, Unified Brands; Jeff Duncan, American Panel; Michelle Wibel, Nemco Food Equipment; Kevin Woods, Globe Food Equipment/ Middleby; Peter Nordell, Edlund Co./Ali Group; Deb Hanson, Vulcan/ITW FEG; Chris Karssiens, Standex.
Noncommercial Operator/ Consultancy:
Rod Collins, Rod Collins Assoc.; Joe Carlson & Nancy Lane, Sandstone Group; Cliff Baggott, Cres Cor; Tom Szafranski, Heritage Foodservice Group; Steve Gill, ThermalRite/Everidge; John Frishman, J. Frishman Assoc.; Stephanie Gilbert, Hobart/ITW FEG; Kurt Eichmeyer, Wood Stone Corp.; Jack Scott, Alto-Shaam; Nancy Fera, Metro/Ali Group; Teri Brewer, Thermo-Kool/Mid-South Industries; Danielle McMiller, Structural Concepts; Bob McNamara, Power Soak/Unified Brands.
Service Agencies:
David Neidlinger & Frank Gorman, Welbilt; Gary Kramer, Hatco Corp.; Mike Orlando, T&S Brass & Bronze; Eddie Garmon, Aquion; James Broeker, Vulcan/ITW FEG; Rob Taylor, Southbend/Middleby; Mike Jones, Alto-Shaam; Patrick Walker, Electrolux; Tom Vanderbosch, Scotsman/ Ali Group.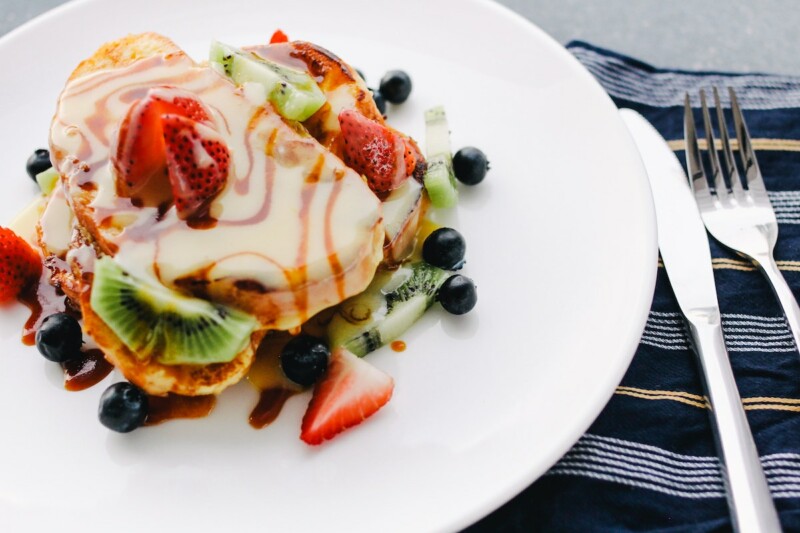 Event Coverage
Varied as their businesses may be, KFC, Radisson Hotel and Resorts, Ruby's Diner and Bonchon Chicken have at least one resource in common: Ryan Gromfin, owner of The Restaurant Boss.