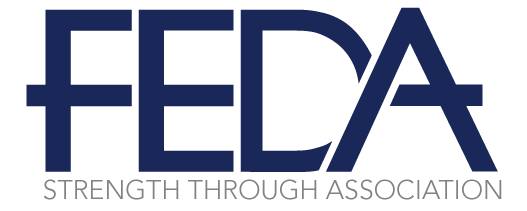 Registration is still open for FEDA's April 3-5 Annual Conference at the JW Marriott Phoenix Desert Ridge Resort & Spa.
The dealer association is putting an emphasis on conversations about the E&S industry's greatest challenges and possible solutions. Based on members' feedback, FEDA has created a new meeting format, including "Focus Zone" learning demonstrations, targeted breakout learning, and additional networking opportunities, including new peer-exchange sessions. There will also be special leadership meetings for distribution and manufacturing senior executives as well as young industry leaders.
In fact, two programs will focus on leadership development for FEDA's Young Industry Leaders. The first full day of the conference will include an hourlong reception event featuring lawn games and the following morning will bring together CEOs and executives from manufacturers and FEDA member companies with YIL members to discuss the industry's future and their career paths over a plated Breakfast with Leaders.
"YILs are in the process of finding what our strengths through association will be and the 2019 annual conference is the best place to make lifelong connections," says Morgan Tucker, director of business development at M. Tucker and a member of the YIL Steering Committee. "This is an unprecedented opportunity for YIL members to directly connect with some of the brightest CEOs in our industry and for these executives to chat with the future leaders of FEDA."