Equipping a Dessert Concept Starter Package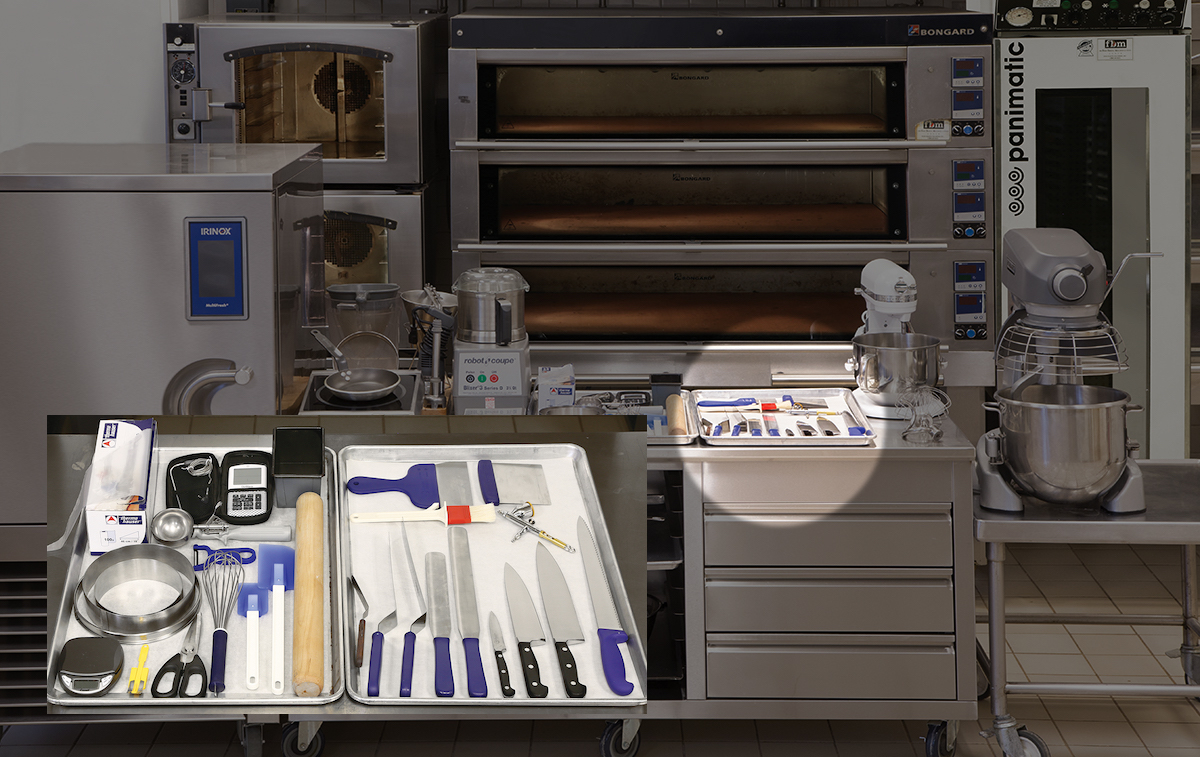 What equipment would clients need if they wanted to start a bakery/confections concept, either as a standalone, as a concept to grow or as part of a noncommercial foodservice complex? We conferred with Ben Whitlock, president of Mobile Fixture, Nashville, Tenn. Mobile has an equipment template it uses with customers of the dealership's design/build services. Its general restaurant template provided inspiration to this particular checklist.
✓ Oven: For baking, choose convection or combi. Combi adds the humidity that gives breads their crusty exteriors. For large quantities, you'll want roll-in rack style. Watch the fan settings on delicate confections.

✓ Proofer: Yeast-containing goods need to rise.
✓ Blast chiller: They come in roll-in, full and half sizes. If clients want to get to frosting quickly and cold-hold baked goods at their peak of moistness for long periods, this is a must have.
✓ Racks: Clients will need a bunch. Make sure if they're rolling from oven to blast chiller that the racks fit both. Collapsible racks nest nicely.
✓ Refrigeration: Do they need walk-ins? Coolers and freezers? How about reach-ins? How much refrigerated and frozen storage will they need for ingredients?
✓ Range tops/candy stoves: A traditional choice.
✓ Induction tops: If heat in the kitchen is an issue (melting frosting, fondants, chocolate sculptures, sugar work and making dough sticky), opt for induction. It's on and off instantaneously, has almost infinite settings, is great for melting chocolate and won't dump residual heat into the kitchen. Plus, clients can move induction hobs anywhere.
✓Mixers: You might want a mix of small countertop units to large 60-qt. floor models so clients are covered for large and small mixing jobs.
✓ Work tables: Think about height, what material clients want on top and what they want to store below. Are they going to roll and store ingredient bins underneath, or do they need it to have a lower shelf to store mixers, scales or utensils? You can customize to have both, with a half shelf and half open. And some tables are height adjustable with a crank. Can you extend power cords overhead or put the table against a wall with outlets?
✓ Ingredient bins: Keep them near work stations, easy to refill and portable.
✓ Scales: Think through what clients need to weigh. How large a weighing surface do they need? Can they read the weight with large ingredients on the scale or should you mount the read-out on the wall? Some remote read-out screens are wireless.
✓ Bread slicer: Depends on the quantity the client plans to sell, but it's good for guest convenience.
✓ Sinks: Not just hand sinks, but produce/ingredient sinks and three-compartments should be on the list.
✓ Dishmachine: A pot-and-pan washer with a large opening to fit sheet pans and big mixing bowls is a good spec. How and where will items dry? The client will need more racks and space to store them.
Copyright FER May 2018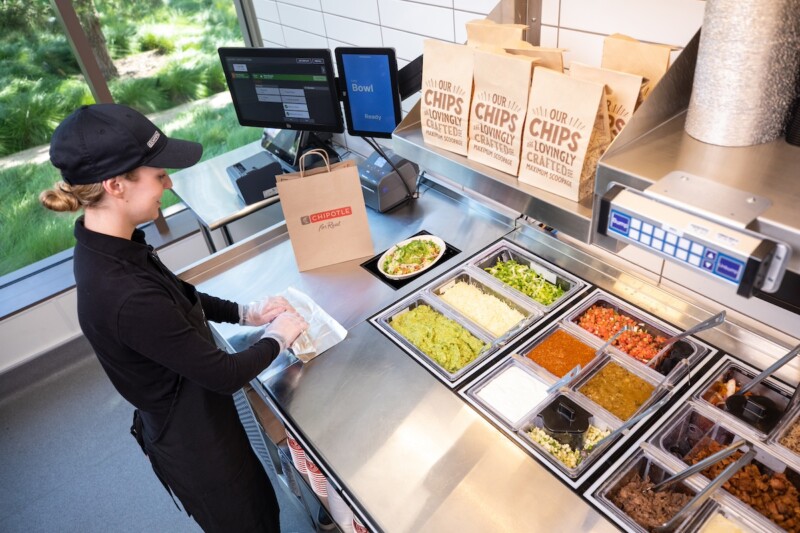 Company News
The latest collaborative robot could improve digital order capacity and accuracy, as well as free up employees, the brand says.