California Meets Hearth Ovens in Pacific Standard Time Restaurant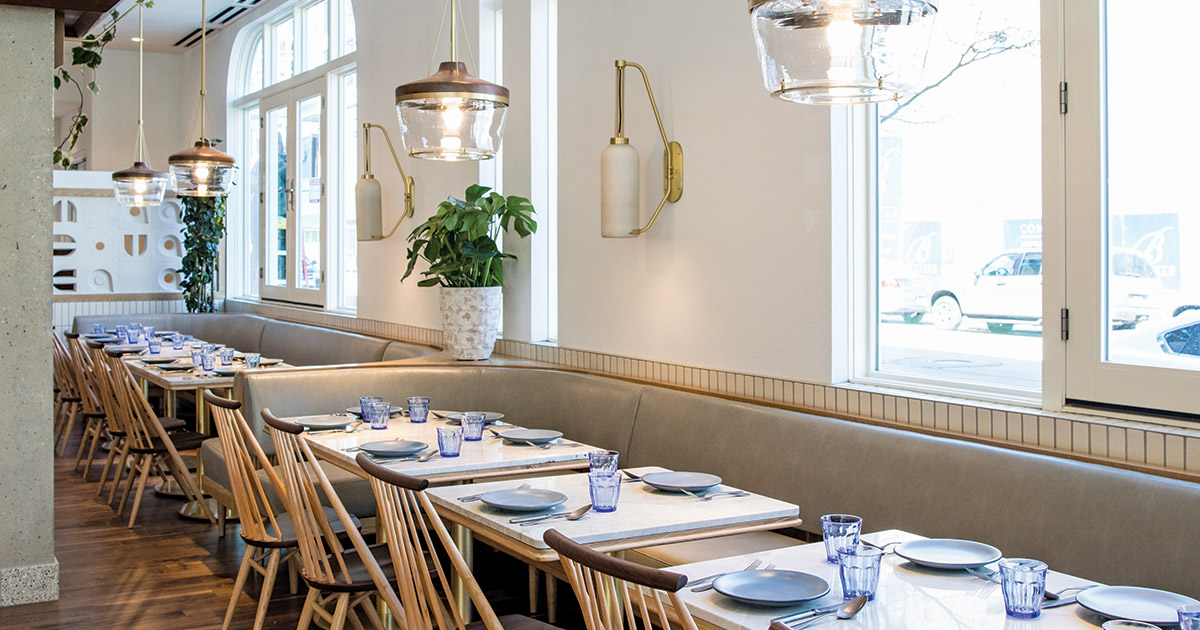 Entering the Pacific Standard Time restaurant on a Chicago early-spring day is like walking into a well-appointed, southern California home kitchen. Hanging plants, a cream-and-blue color palette, white tile and wood tabletops and wood and terrazzo floors combine for an airy, sit-and-stay-awhile ambiance. Amid the visually calm setting, the focal point from nearly all seats is the restaurant's kitchen-on-display, featuring not one but two hand-built brick hearth ovens.
"I wanted the hearth ovens to influence the service," explains Chef-Owner Erling Wu-Bower. "They give an informal, outdoorsy feeling, even in the middle of a city." Moreover, the wood-fired ovens support much of the food production. "At night, about a third of the menu goes through the ovens," Wu-Bower says. "And during our prep time, we use them as much as we can to give food that wood smoke flavor."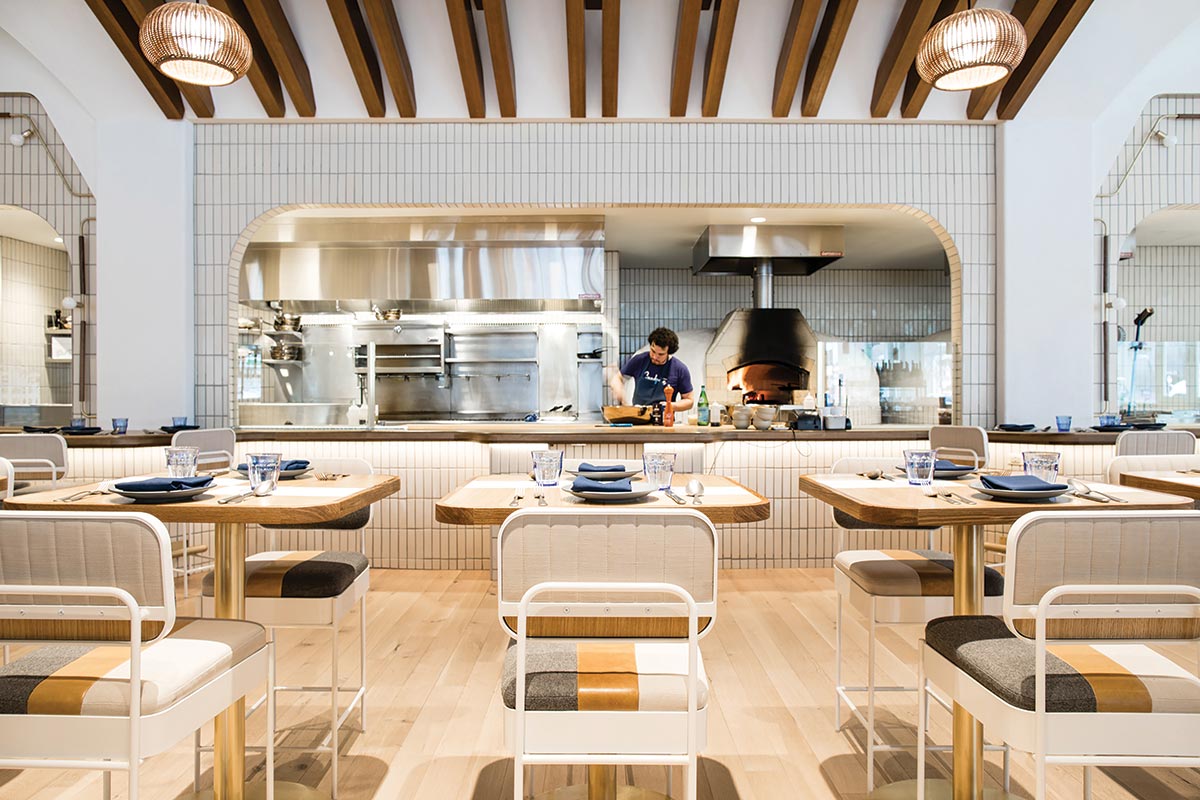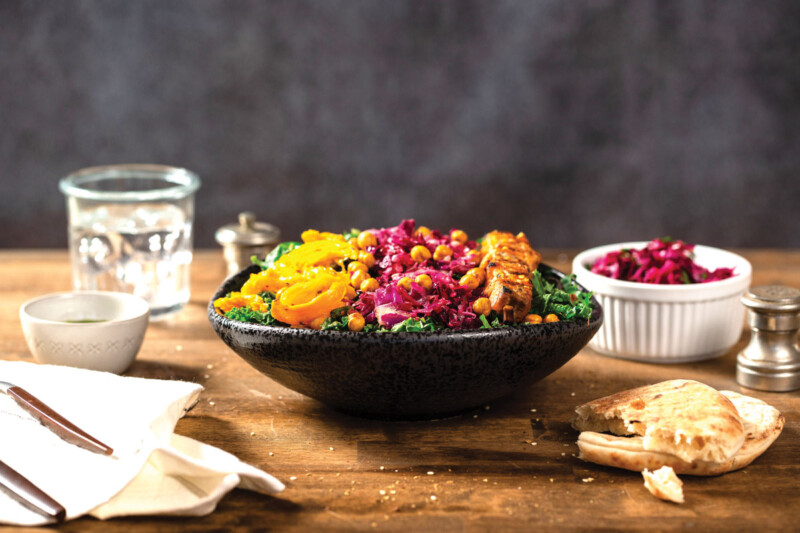 Kitchen Design
Roti Modern Mediterranean's new prototype centers around improved off-premise services and a reimagined customer-facing makeline.