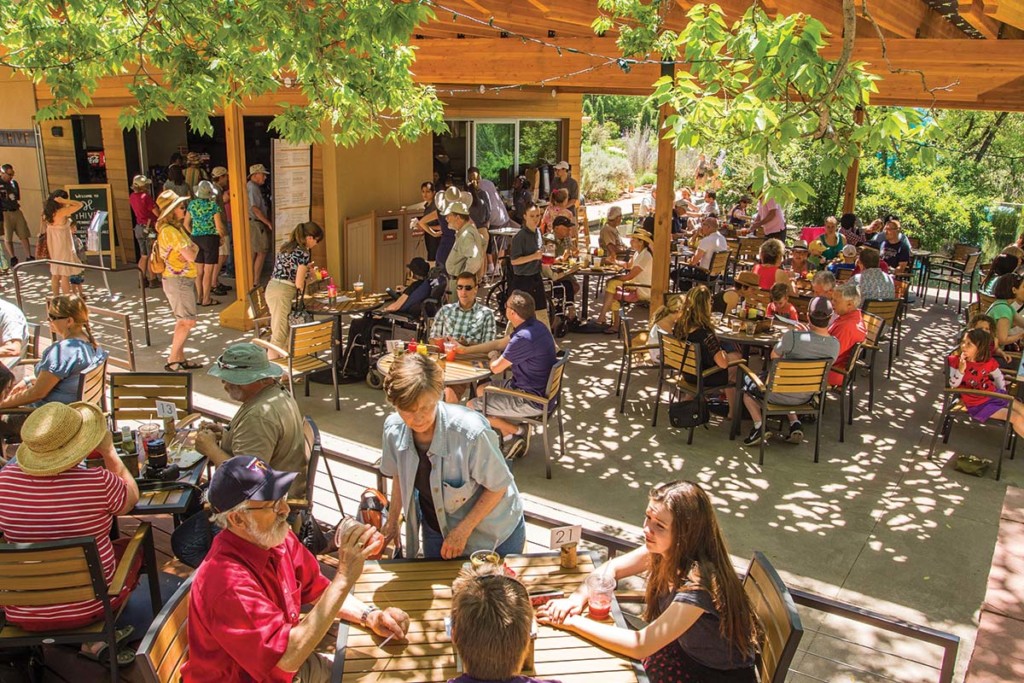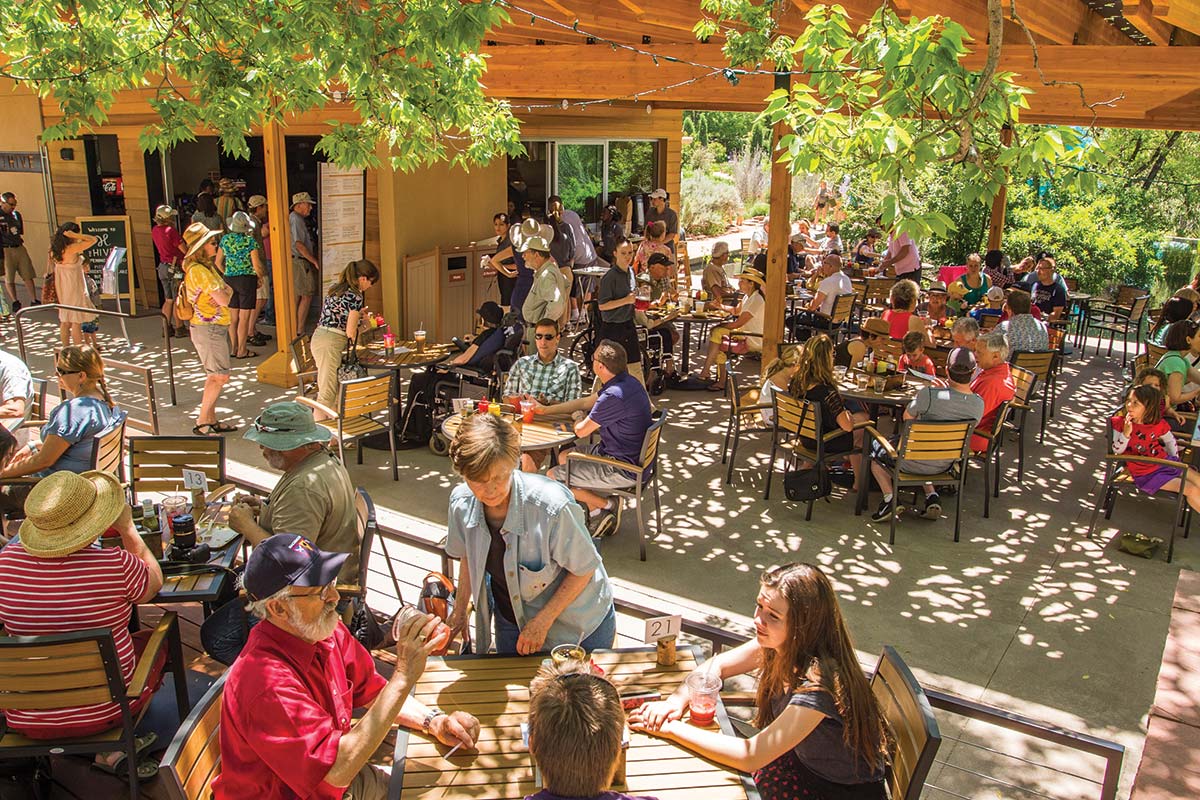 Whether placing a few two-tops out front or building out full patio service adjacent to a restaurant, offering foodservice al fresco can open doors for any operation. The front-and-center visual of happy patrons enjoying food and drink can itself be an effective marketing tool to lure in new customers, many of whom are happy to wait 30 minutes to dine in the fresh air.
To tap into outdoor dining's potential for increased traffic and sales requires investing in the right equipment to optimize service, ensure guest comfort and meet local health and building regulations. We checked in with operators and consultants for some of their best tips for equipping an outdoor dining space.
1. Choose the Right Materials
Finding equipment that stands up to the elements outdoors is challenging. But the dining team at The Ohio State University in Columbus, Ohio, had a good reason to make it work at their recently opened Curl Market Patio, equipped with an open-air kitchen. "On any college campus, dining will see a significant spike in the 10 weeks of fall," says Zia Ahmed, OSU's senior director of dining services. "Students tend to use central dining options before they try other options on and around campus. This outdoor kitchen lets us keep up with demand in that expected fall rush."
Ahmed says OSU chose a pizza oven that the manufacturer said was appropriate for permanent outdoor use, as it can't be moved. "For the other equipment such as the grills, tandoor ovens and prep tables, we worked with the manufacturers to make sure they were made in a higher grade of stainless," says Ahmed. "Because in a completely exposed environment like this one, the pieces could get rained on, be in freezing temperatures, or get direct sunlight—even traditional stainless would start to degrade eventually."