We've reported on much that happened during the educational and networking programs at FEDA's Annual Conference in April, but another notable event took place in Phoenix when the association took time to celebrate the contributions of its members.
Stephanie Bean, talent acquisition specialist at Ace Mart Restaurant Supply, received FEDA's inaugural Spirit of Giving Award for her work with Special Olympics. The award recognizes an individual under the age of 40 in the E&S industry who has demonstrated exceptional kindness and support for others through community or volunteer efforts.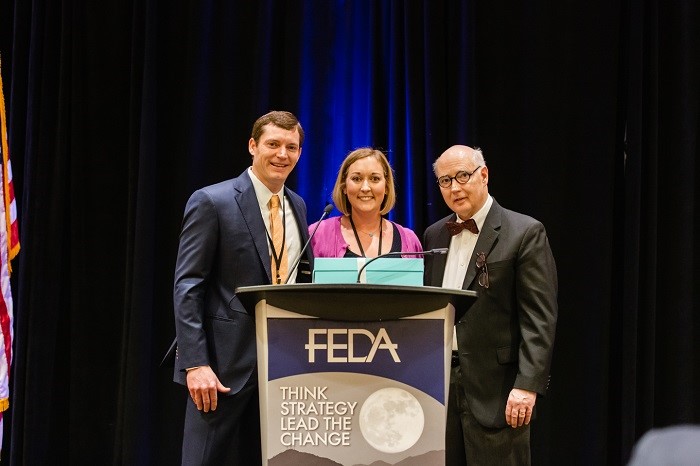 The Spirit of Giving award was created in honor of Ray Herrick, former executive vice president of FEDA, who retired in 2017 after 34 years with the association. FEDA Pres. Mason Greene (l.) and Herrick (r.) presented the award to Bean.
FEDA also recognized its outgoing board members, Jonathan Gustafson, Charlie Fusari, Elizabeth Price, and Paul Parr.
Longtime FEDA members celebrating milestones with the association also were honored. Dick's Restaurant Supply and Rochester Restaurant Supply were recognized as 25-year FEDA members; F.G. Schaefer Co. was honored as a 50-year member.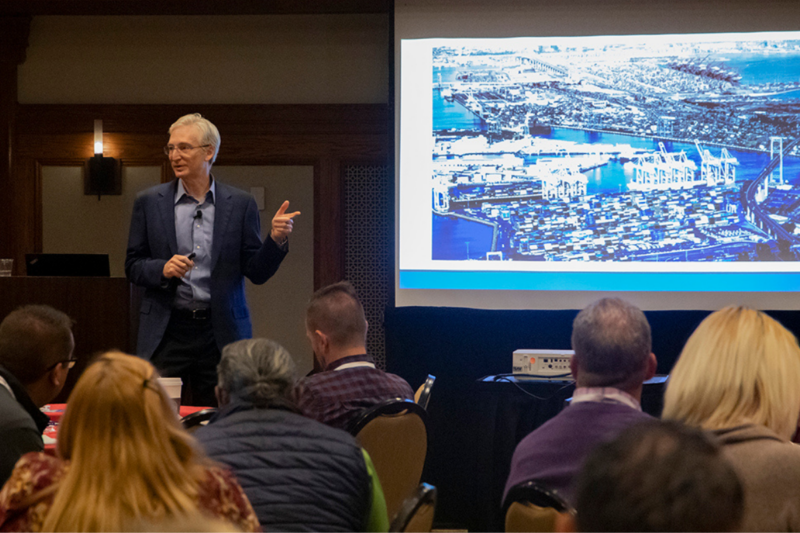 Economic News
Fred Singer says planning ahead and finding ways to automate labor will help operators as industry challenges persist.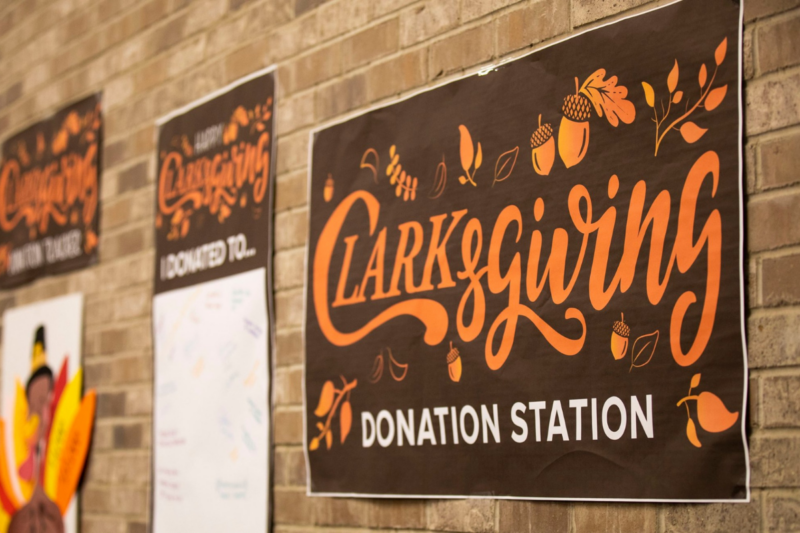 Company News
Clark Associates and its employees pitched in a pretty penny during the Lancaster County Community Foundation's annual Extraordinary Give event on Nov. 19.