Chains
Global News
Late Breaking News
News
Pret a Manger Goes Veggie-Forward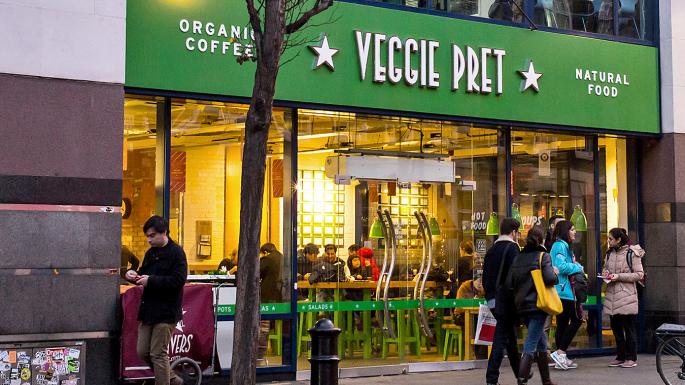 With demand growing for vegetarian and vegan grab-and-go options, Pret A Manger is buying British food and beverage retailer, EAT, and will convert the chain into its own Veggie Pret concept.
Pret, part of a new JAB Holding division called Pret Panera Holding Co., will acquire EAT from private equity firm Horizon Capital for an undisclosed amount.
EAT's 94 units in the United Kingdom (and one outlet in Paris), sells sandwiches, hot pots, wraps, breakfast foods and coffee. The 91-unit Pret chain plans to transform many of EAT's outlets into Veggie Pret, a concept created in 2016 in London and later expanded to three further locations in the U.K.
"The purpose of this deal is to serve a growing demand of vegetarian and vegan customers," Pret CEO Clive Schlee said. "We want to make them really dynamic, green spaces with a lot more recipes and if that's working well then we will look to expand further."
According to the Vegan Society, more than half of U.K. adults have adopted "vegan buying behavior," while the number of full-time vegans in the U.K. has grown fourfold in the past decade.