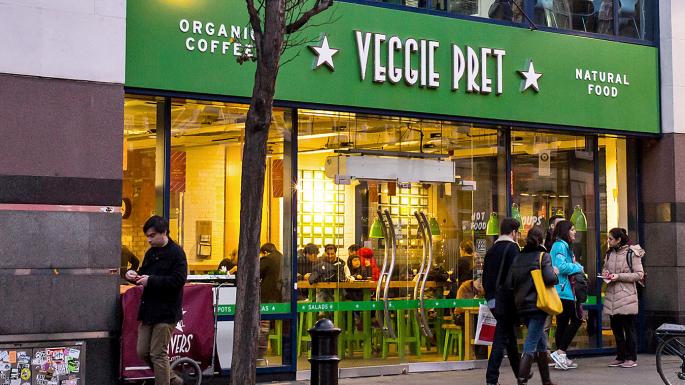 With demand growing for vegetarian and vegan grab-and-go options, Pret A Manger has acquired British food and beverage retailer, EAT, and will convert the chain into its own Veggie Pret concept.
Pret, part of a new JAB Holding division called Pret Panera Holding Co., has purchased EAT from private equity firm Horizon Capital for an undisclosed amount.
EAT's 94 units in the United Kingdom (and one outlet in Paris), sell sandwiches, hot pots, wraps, breakfast foods and coffee. The 450-unit Pret chain plans to transform many of EAT's outlets into Veggie Pret, a concept created in 2016 in London and later expanded to three further locations in the U.K.
According to the Vegan Society, more than half of U.K. adults have adopted "vegan buying behavior," while the number of full-time vegans in the U.K. has grown fourfold in the past decade.
Pret also has announced that three years after the death of a teenager who had an allergic reaction to a sandwich purchased at one of its kiosks, it will roll out a series of new fabricated equipment items across almost 400 stores to support a new five-point plan around allergen information.
The chain is trying to ensure customers have easy in-store access to all allergen information. These newly adapted designs for back-of-house equipment include recipe holders, a label printer shelf for prep tables, and a wall bracket for use in the cooking area.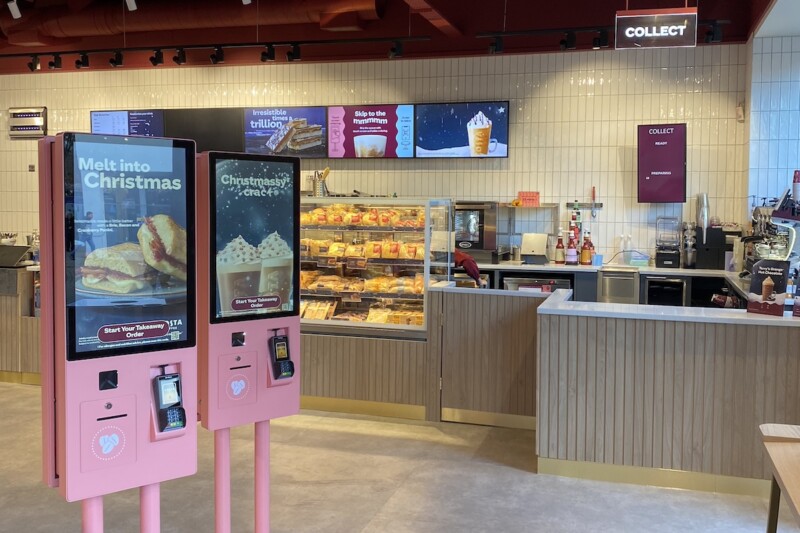 International News
Customers gain ordering avenues, more at the 4,000-plus unit chain's recently updated store in England.