'Focus, Depth, Speed' Goals Of Manitowoc Foodservice Changes
Manitowoc Foodservice has announced the next stage of its ongoing evolution to enhance market responsiveness around the globe, from product development to customer contact and support.
Changes to Manitowoc's organizational structure, effective immediately, are "not a deviation, but a refinement" of the company's ongoing strategy to enhance "focus, depth and speed" in supporting customers everywhere, President Mike Kachmer told Foodservice Equipment Reports in an exclusive interview Jan. 11. The moves "are the logical next step," he said, in a structure that emerged soon after Manitowoc and Enodis merged two years ago. "All of this is intended to allow us to bring more focus, depth and speed" to the company's activities, he added.
Kachmer said "presenting one face to the customer," a single point of contact for both end users and channel partners, remains the goal behind the changes. On the product side, this entails creating Refrigeration Solutions and Cooking Solutions for the Americas divisions. And geographically, some organizational shifts are intended to help Manitowoc adapt to specific regional-market needs.
Larry Bryce is the new executive v.p. for Refrigeration Solutions for the Americas. He'll oversee Delfield Custom Solutions, Jackson, Kolpak, Kysor Panel Systems, Manitowoc Ice, McCall, Multiplex, and Servend. Bryce will also lead the development of global service strategies; Mike Buelow, currently v.p. of service for the Americas, will work with Bryce on achieving service goals. In addition, he oversee sales channel for commercial distributors, bottlers and retail customers.
At Cooking Solutions for the Americas, Phil Dei Dolori has been named exec. v.p. Dei Dolori, formerly exec. v.p. for the Europe, Middle East and Africa (EMEA) Region, will oversee Manitowoc's Cleveland, Dean, Frymaster, Garland, Lincoln, Merco and Varimixer companies. In addition, Dei Dolori will work with the dealer channel across all product lines and oversee sales in all Latin America.
Kachmer said the decision to split the Americas into two divisions, one for refrigeration and one for cooking, only made sense, given the size of the business in the Americas. "While keeping our single point of contact to customers, this internal structure helps us to better share technology in common areas, implement our operational excellence processes, and accelerate our responsiveness."
The New Port Richey, Fla., company also announced four other executive changes. Steve Beck will continue as sr. v.p.-global accounts and focus on sales growth of strategic accounts, now reporting to Kachmer. Kevin Clark joins the strategic and global account team as v.p. of sales.
Chris Karssiens succeeds Clark as v.p./g.m. for custom fabrication and refrigeration, including the Delfield and McCall brands. Gary Dykstra, v.p./g.m. of Lincoln Foodservice, takes over Karssiens' post as v.p. of sales for the dealer channel.
Overseas, Mike Hicks, senior v.p. finance for the Americas, succeeds Dei Dolori in the EMEA post; he'll implement new regional sales, marketing and service organizations and will guide the integration of Merrychef and Convotherm into a single Advance Cooking operating company. Craig Reuther moves from his post as v.p.-finance and accounting to replace Hicks.
Finally, the company announced its intention to create greater focus across the fast-growing Asia-Pacific Region. To allow for future rapid growth, Manitowoc will divide APAC into three sub-regions. CT Yeo will continue to serve as exec. v.p. overseeing the entire APAC region, and will also act as the v.p./g.m. for China, one of the newly formed sub-regions. Two new v.p.s, one for India and another for the remainder of Asia will be announced in the first quarter.
The upcoming NAFEM Show will demonstrate the company's ongoing commitment to new product development, Kachmer added. "We've continued to invest at what we believe is a market-leading rate during the past two years. Everyone will see at NAFEM that we have a lot going on," he said.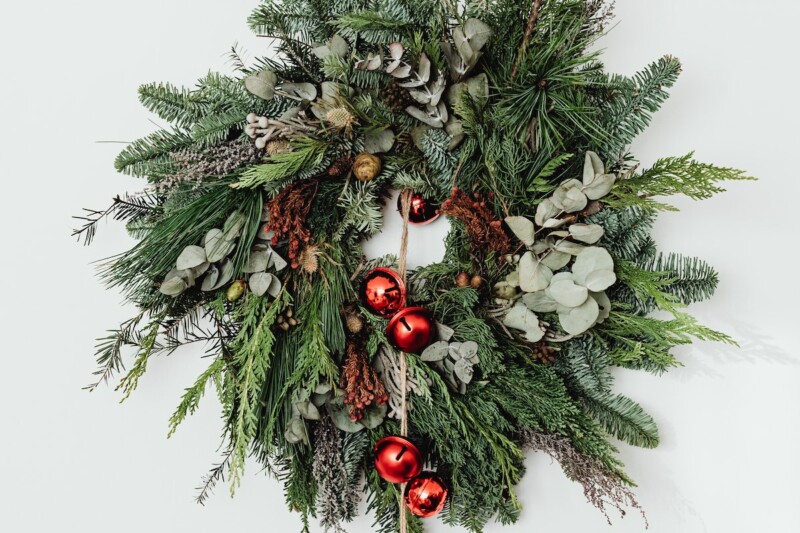 Uncategorized
Very best wishes for a safe and happy holiday season and a prosperous year ahead.