Firehouse Subs Implements First-Ever Redesign, Front to Back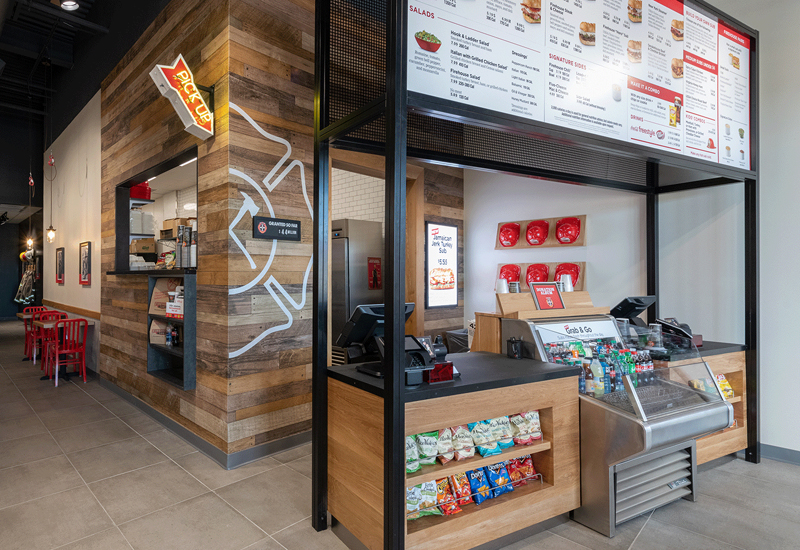 In what's billed as the first fundamental redesign in the chain's 25-year history, Firehouse Subs opened a new, forward-looking prototype in Jacksonville, Fla., in July. The chain's "restaurant of the future" is a departure from its other 1,170 stores' more linear layout—focusing on lean efficiency of movement in a kitchen scaled 25% smaller than usual.
Among the equipment updates is a custom-designed sandwich steamer with a drawer—rather than a clamshell top—that can be stacked to save space and steam more sandwiches simultaneously.
The kitchen also moved from the front of the store toward the rear, making room upfront for a more clear-cut counter area for ordering, which includes a designated space for "Rapid Rescue to Go" orders from the chain's app. Off-premise makes up 62% of Firehouse's business.
The 28-seat dining area includes an eight-seat community table out front to evoke the shared family-style experience of a fire station.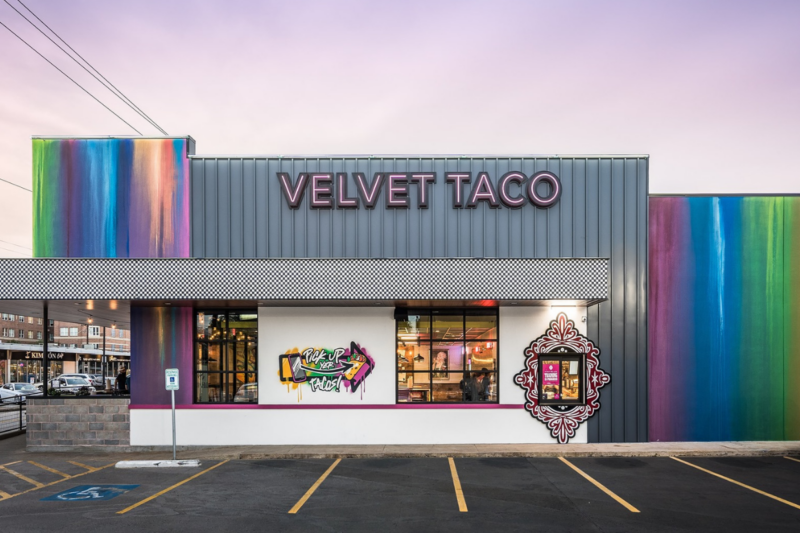 Mergers and Acquisitions
The private equity firm Leonard Green & Partners has purchased a majority stake in the Dallas-based restaurant concept Velvet Taco.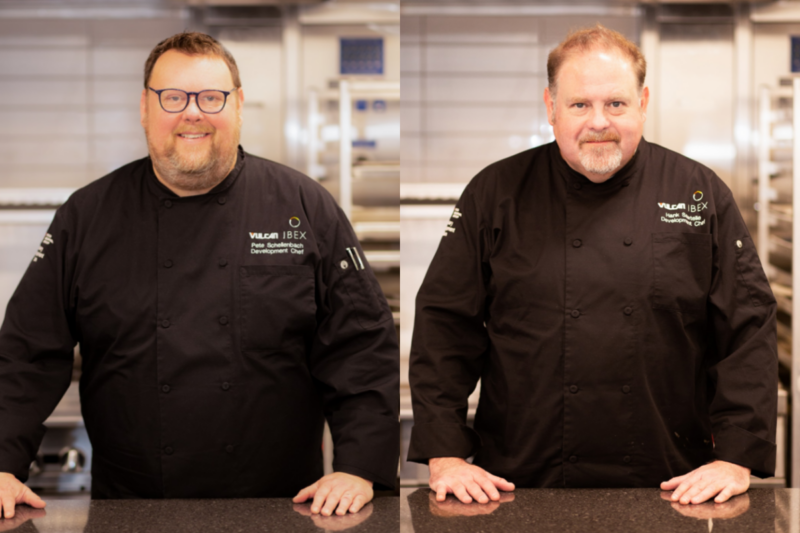 Appointments
Chef Pete Schellenbach and Chef Hank Sawtelle will serve as culinary specialists and help establish Vulcan's new Center of Excellence, which will begin opening next year.