How Buena Vista University Built an Inviting and Efficient Dining Commons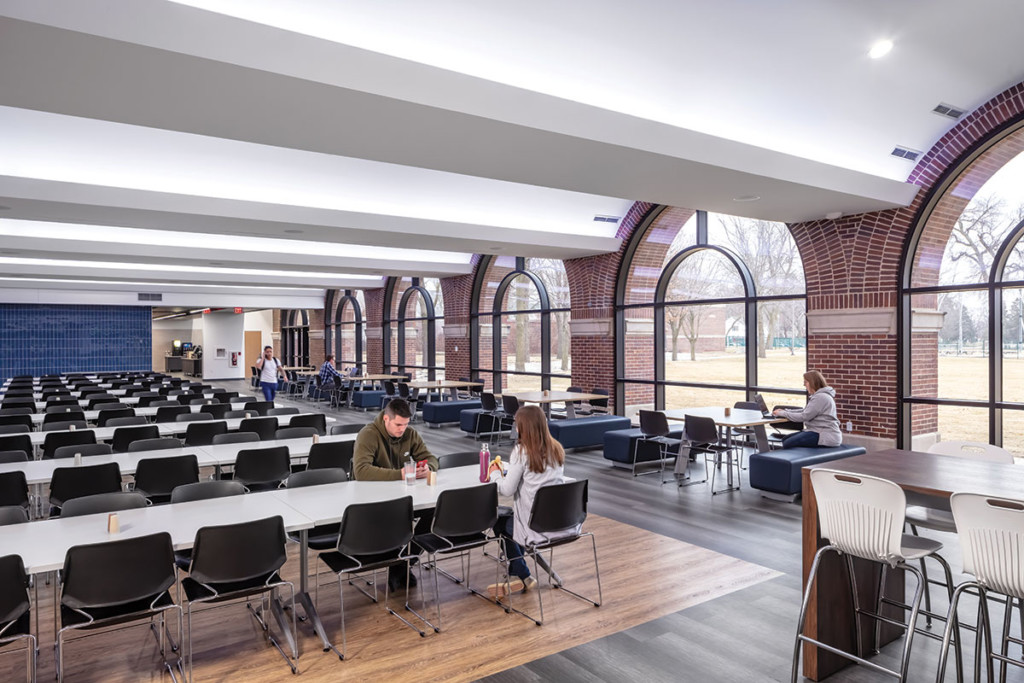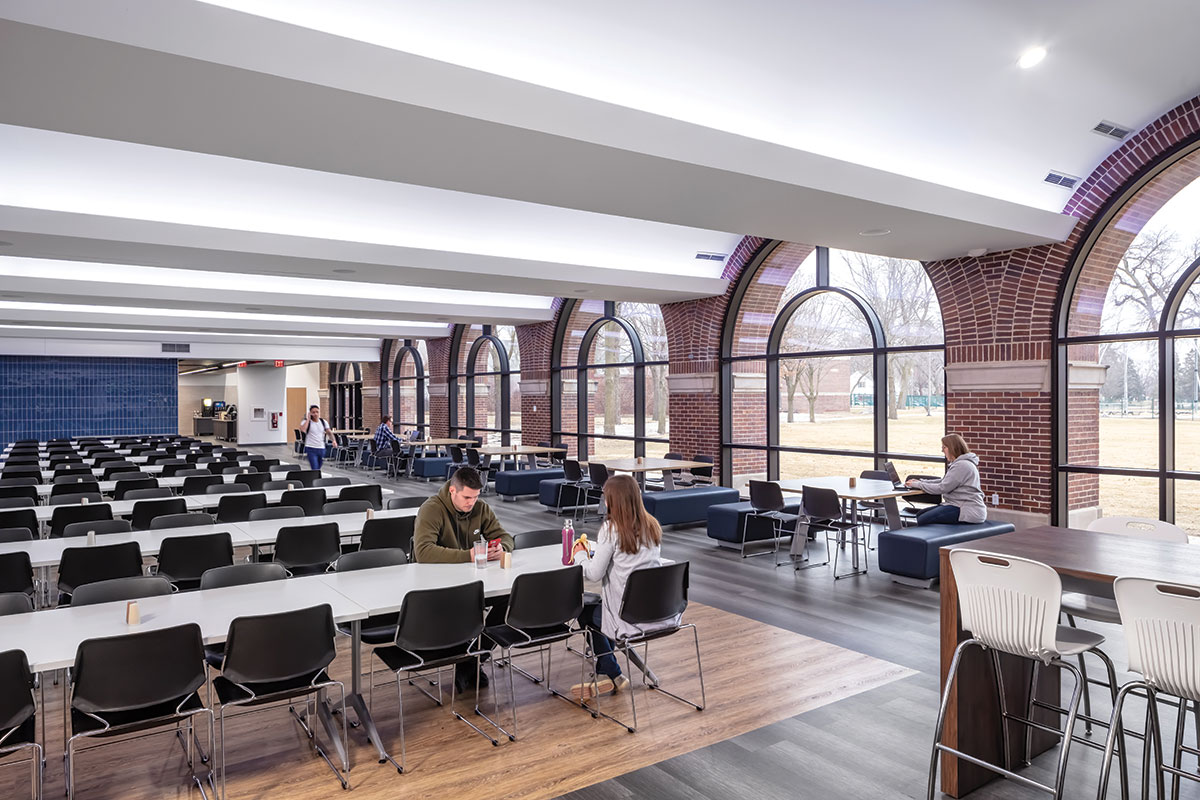 The dining facility of Buena Vista University in Storm Lake, Iowa, is much more than just a place to pick up a burger or sandwich and head back to class. On this small liberal arts campus, the dining hall serves as a gathering place for the entire community. In addition to the students, both residential and commuters, who gather at the dining hall for meals and to socialize, the facility also serves faculty and staff, as well as caters a number of community events, from business meetings to weddings. Over time, the foodservice team made changes to the dining area and kitchen to adapt to the needs of its diners. They incorporated a retail outlet serving burgers and pizza into the all-you-care-to-eat plan, but a hallway separated it from the other stations. They relied on partitions to create a space in the dining room for meetings and events for the community, but the folding dividers didn't function well and blocked off views from the windows. They purchased equipment on an as-needed basis, but incorporating it into the existing layout sometimes hindered efficient traffic flow in the kitchen.
University administrators knew it was time for a complete overhaul, so they brought in a group from Rippe Associates, Minneapolis, to help design a new facility to serve guests now and into the future. "Our goal was to create a dining area that would be a place where everyone felt welcome and renovate the facility so that they could serve the needs of the entire community with ease and efficiency." says Terry Pellegrino, FCSI, design principal, Rippe Associates. The newly renovated facility opened in January 2019, bringing a more efficient, less congested, more appealing dining experience to the community.