Back Story
Features
Griddle's Apparent Ignition Failure Leads to Surprising Issue at Steakhouse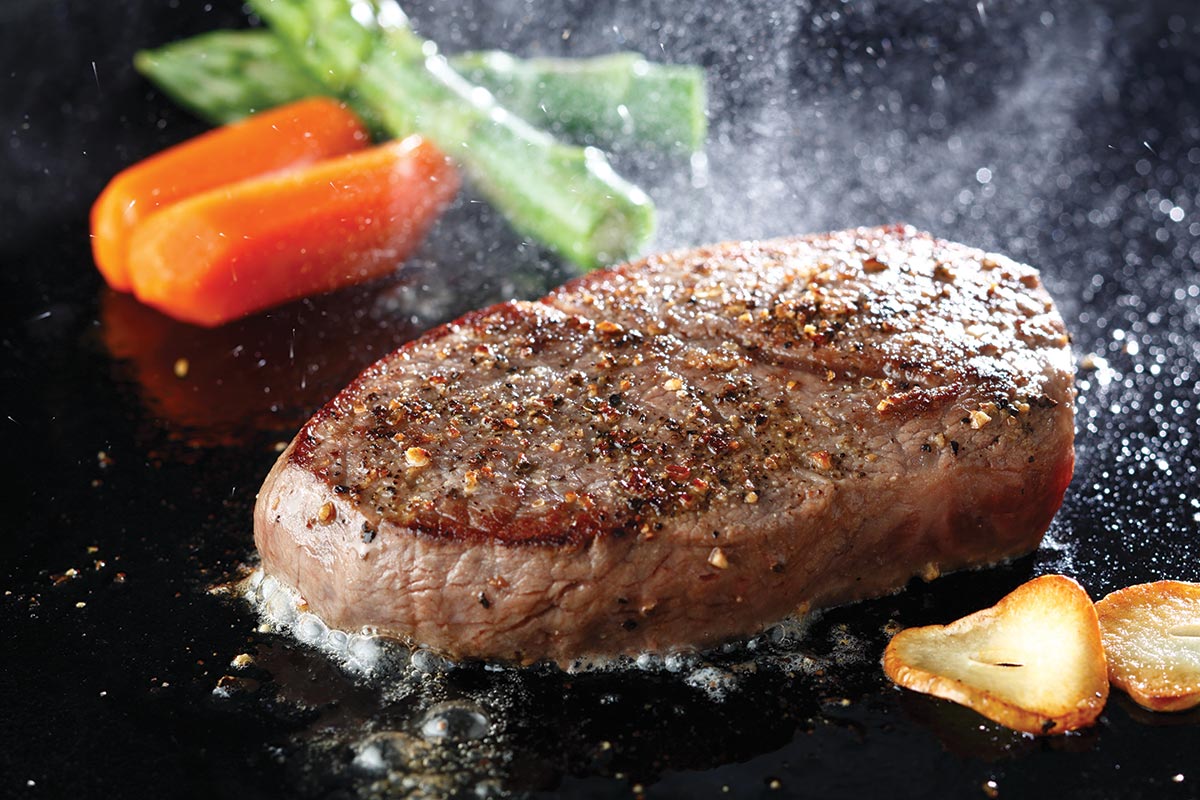 At a steakhouse in Scarborough, Maine, kitchen staff depend on a 36-in. griddle to get orders out to customers quickly. When the grill suffered what appeared to be an ignition failure and wouldn't heat up sufficiently, they put in a service call to Pine Tree Food Equipment, headquartered in Gray, Maine.
Anticipating a simple problem—a bad valve keeping the griddle from getting enough gas—the technician performed all the diagnostics; and things appeared to be fine, with gas pressure measuring at the appropriate 5.1 inches. he replaced the control valve with one supplied by the manufacturer and installed a two-stage regulator, in addition to the appliance's regulator, to ensure the griddle was getting the right amount of gas. The gas pressure was set, and the griddle worked. Case closed... or so they thought.
A few days later, the restaurant had the same problem. Thinking the replacement valve was faulty, the technician installed a new control valve. "Even after the second control valve, the problem still occurred, and that's when we decided it was something deeper," Says Chris Brown, service manager, Pine Tree Food Equipment.
"We had tested the pressures with the new regulator. Everything was correct, and the technician couldn't reproduce the problem. This time, the manufacturer requested we put in a temperature control board, a temperature probe and a high-limit probe." The temperature on the control board registered 400°F, but the actual surface temperature was 300°F. "It looked like the problem now was with the main control probes, so we replaced those at the manufacturer's direction," Brown says.
When the new probes didn't solve the low-temperature problem, the technician installed a valve that included a way to test internal gas pressure, and then ran diagnostics with a water manometer. The manifold pressures were measuring 4.5 in. rather than the 5.1 in. the device had shown previously.
The technician was able to finally solve the mystery. The griddle was getting the gas it needed to ignite all along, but it wasn't able to heat up consistently. And now the two regulators were fighting with each other, making the pressures inconsistent. The technician removed the appliance regulator and adjusted the pressures back to 5.1 in., fixing the griddle for good.
"What it all comes down to is the gas pressure wasn't adjusted correctly at installation, and with this particular griddle, there wasn't a way to check the gas pressures internally on that first call," Brown says. "There's a chance that with that we could have figured out the problem sooner and saved a lot of time."
Brown offers this advice when researching equipment purchases: "Ask about the warranty and any features that could help with diagnostics; things such as internal gas pressure ports and accessibility to parts that might need replacing."
Heritage Parts is pleased to sponsor this month's Back Story
To learn more, visit heritageparts.com.