Sharing stories to learn from each other and move organizations forward marked the unofficial theme of the AHF 2019 Annual Conference, held Aug. 6-8 in Scottsdale, Ariz. Healthcare foodservice professionals of self-operated facilities had plenty of opportunities to trade knowledge. The event included educational sessions, a culinary competition, evening receptions and the AHF Marketplace Exhibit Hall.
Kindra Hall set the tone in the opening keynote presentation on strategic storytelling. "We listen differently when we hear a story," said Hall, explaining the benefits of telling real-life stories when delivering important messages to employees. (Hint: They'll listen better.) Lessons learned also came up during educational sessions such as "My Dream Kitchen" with Christine Guyott, FCSI, of Rippe Associates, and John Egnor, FCSI, of JME Hospitality.
In the exhibit hall, operators and manufacturers worked together to find solutions to common problems. One manufacturer showcased a high-temperature undercounter dishmachine that eliminates steam. Another maker offered a split-door, continuously humidified oven that's more versatile than a convection oven, yet more affordable than a combi.
AHF presented some of its highest awards during the event, which marked the association's 10-year anniversary. Randall Sparrow of ProHealth Care Hospital Division earned the Lifetime Achievement Award, which recognizes accomplishments and contributions to the foodservice industry. Rob Geile of Ali Group took home the Making a Difference Award for leadership in corporate social responsibility.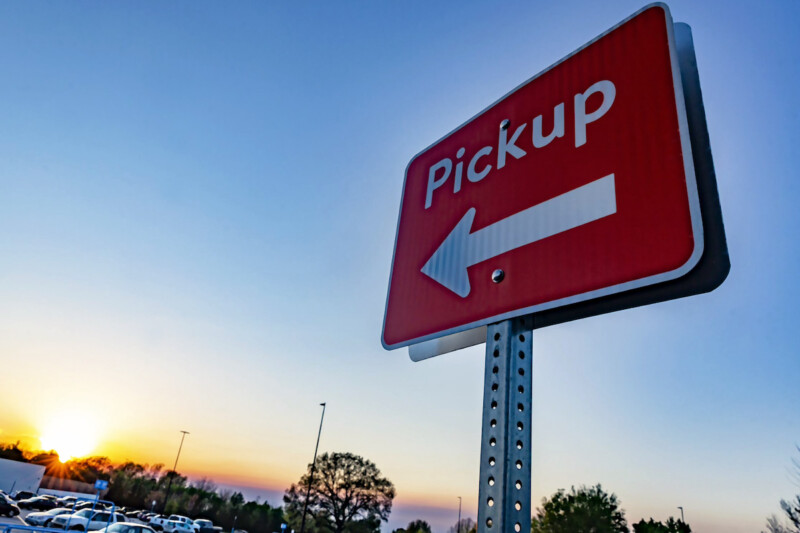 Company News
With the rise of curbside pickup at big-box retailers and restaurants alike, two giants in the respective industries are partially parting ways.