Salata's Custom-Designed Beverage Tap System Keeps Drinks at Perfect Temperature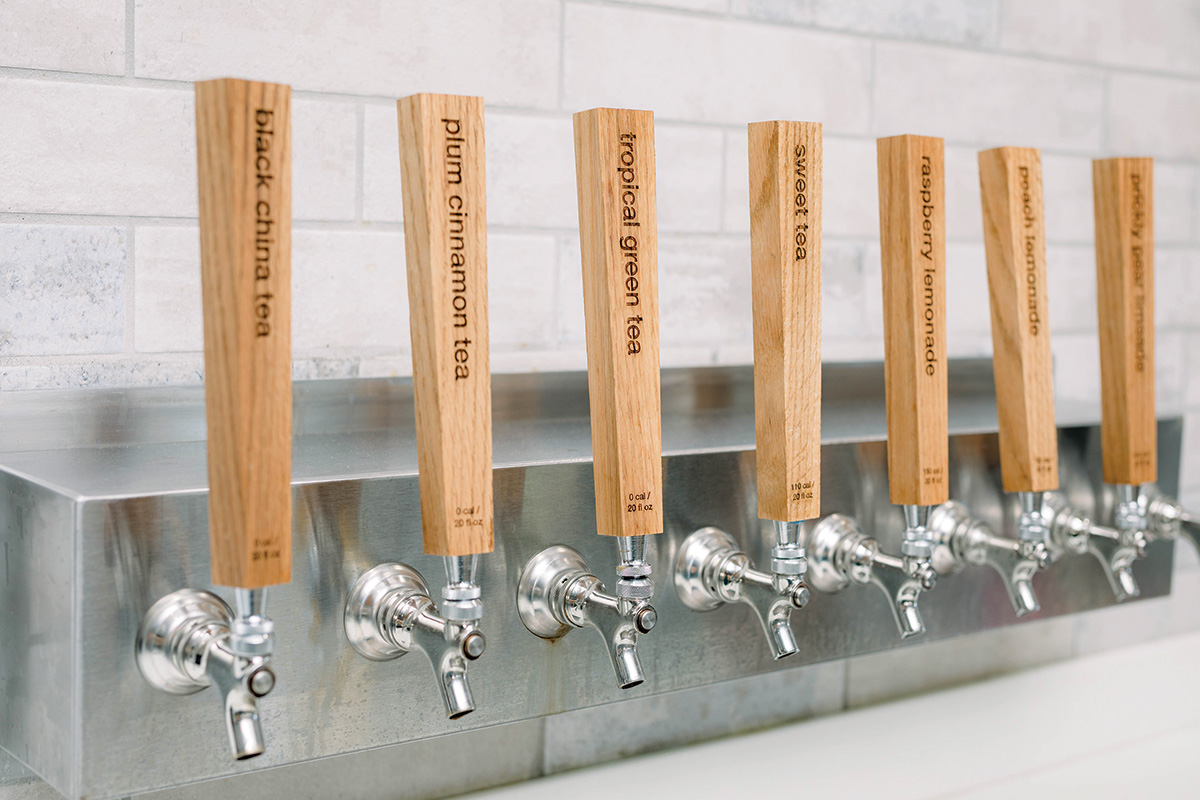 Salata, a salads-and-wraps chain based in Houston, has introduced a custom-designed beverage tap system. The chain created the self-service system for the dining area of its prototype, which debuted in Lake Mary, Fla., this past winter. Made by Restaurant Services, the glycol-chilled system ensures beverages dispense at 34°F. It pulls teas and lemonades—made daily—from 5-gal. reusable containers stored at room temperature. The system chills beverages during the transfer process through the lines to the tap wall where they dispense into guests' cups. Prior to the new system, Salata relied on everyday tea urns placed on serving counters in the front-of-house. "The problem we noticed was that the teas and lemonades were dispensing at a warmer temperature," says Michael Miller, director of operations at Salata. "Sometimes the beverages melted ice in the cups and were not the refreshing drinks we wanted to provide to our guests. The new system allows our guests to have cold beverages that do not require any ice in their cups unless they want it." It also lets guests make their own beverage combinations similar to how they can customize their salads and wraps. Salata will outfit all new and remodeled stores with the beverage tap system; it operates more than 75 stores nationwide.
Restaurant Services
rsidrivesroi.com
To see more products featured in the September issue of Foodservice Equipment Reports, click here.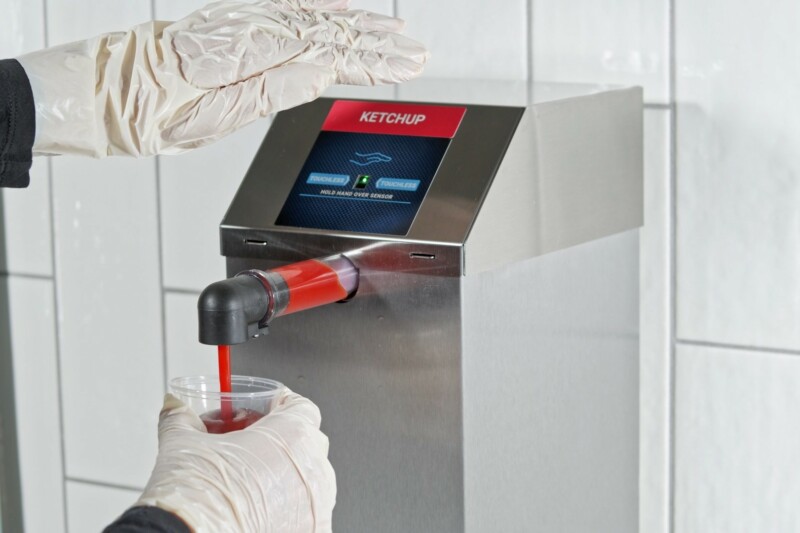 Serving Counter Equipment
At the onset of COVID-19, many foodservice operations swapped their traditional self-serve condiment stations for condiment packets.