Salata's Custom-Designed Beverage Tap System Keeps Drinks at Perfect Temperature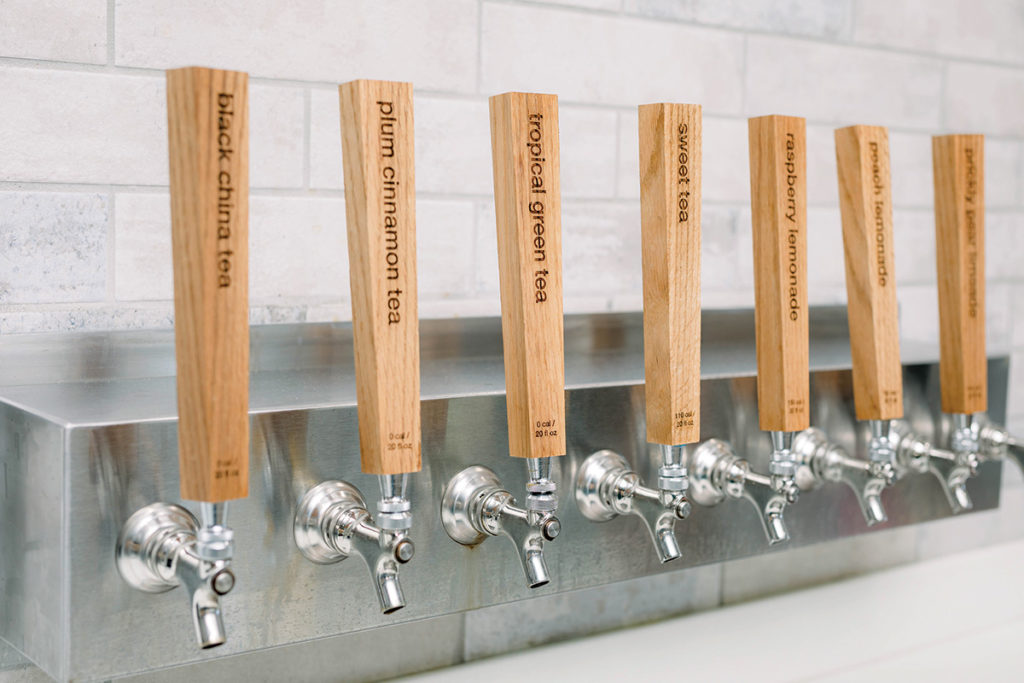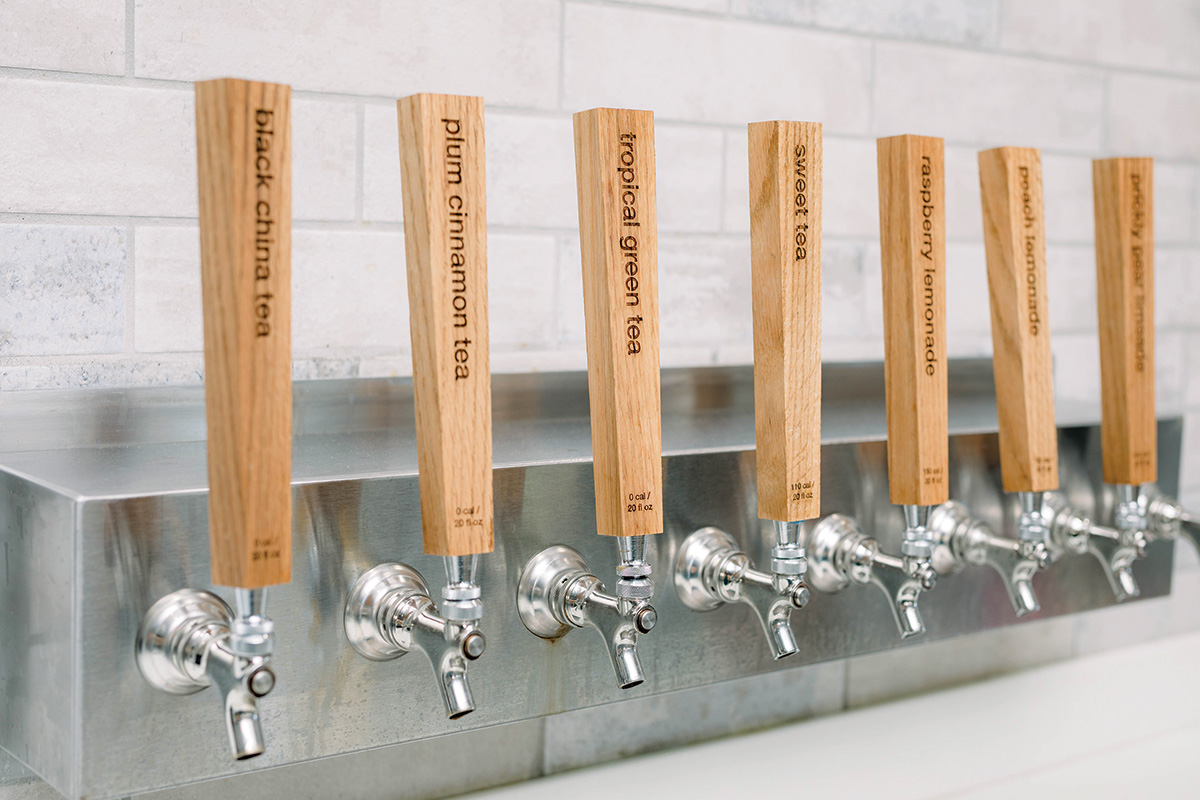 Salata, a salads-and-wraps chain based in Houston, has introduced a custom-designed beverage tap system. The chain created the self-service system for the dining area of its prototype, which debuted in Lake Mary, Fla., this past winter. Made by Restaurant Services, the glycol-chilled system ensures beverages dispense at 34°F. It pulls teas and lemonades—made daily—from 5-gal. reusable containers stored at room temperature. The system chills beverages during the transfer process through the lines to the tap wall where they dispense into guests' cups. Prior to the new system, Salata relied on everyday tea urns placed on serving counters in the front-of-house. "The problem we noticed was that the teas and lemonades were dispensing at a warmer temperature," says Michael Miller, director of operations at Salata. "Sometimes the beverages melted ice in the cups and were not the refreshing drinks we wanted to provide to our guests. The new system allows our guests to have cold beverages that do not require any ice in their cups unless they want it." It also lets guests make their own beverage combinations similar to how they can customize their salads and wraps. Salata will outfit all new and remodeled stores with the beverage tap system; it operates more than 75 stores nationwide.
Restaurant Services
rsidrivesroi.com
To see more products featured in the September issue of Foodservice Equipment Reports, click here.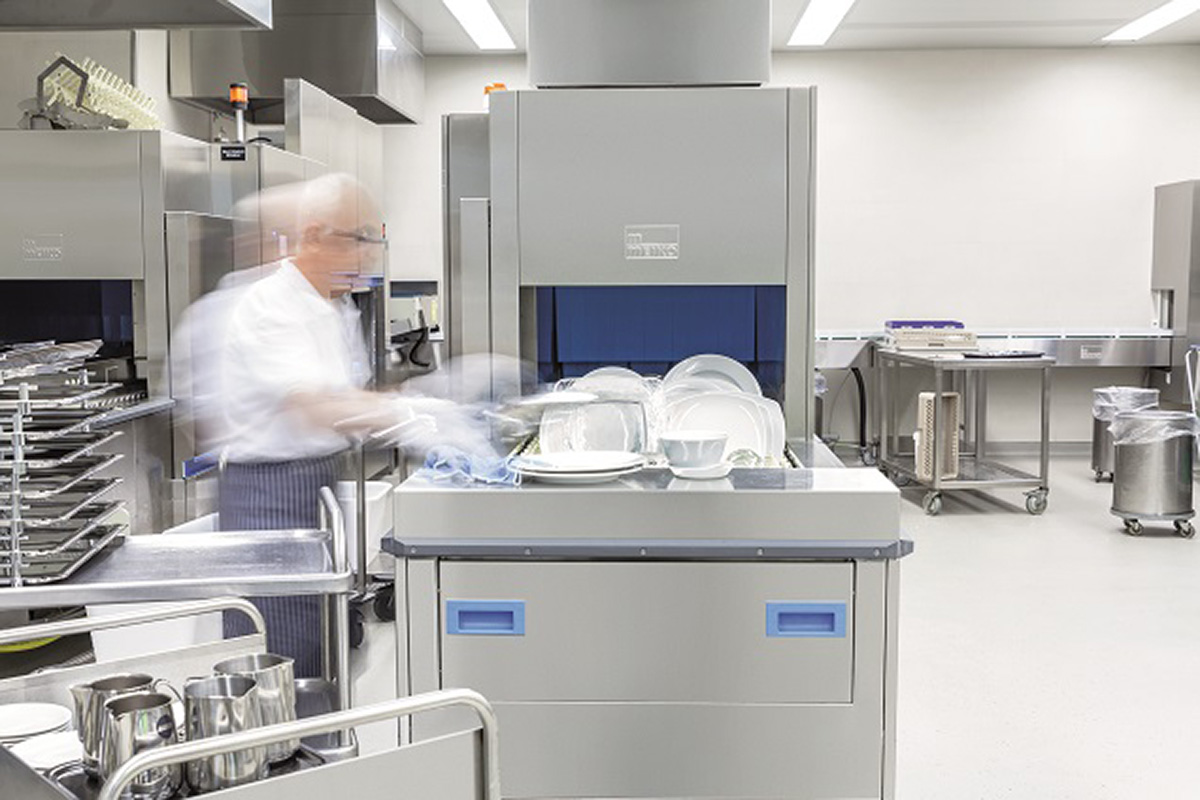 SAVING UTILITY COSTS
A report by Frontier Energy found that changing to a MEIKO M-iQ flight-type dishmachine saved a Marriott hotel more than $23,000 a year in water and energy costs. The report, partially sponsored by the manufacturer, compared the machine to the hotel's existing unit. The M-iQ features an exhaust air heat recovery system, which enables cold water to be used as the final rinse component, intuitive one-touch operation and clear display symbols that make operation simple.
---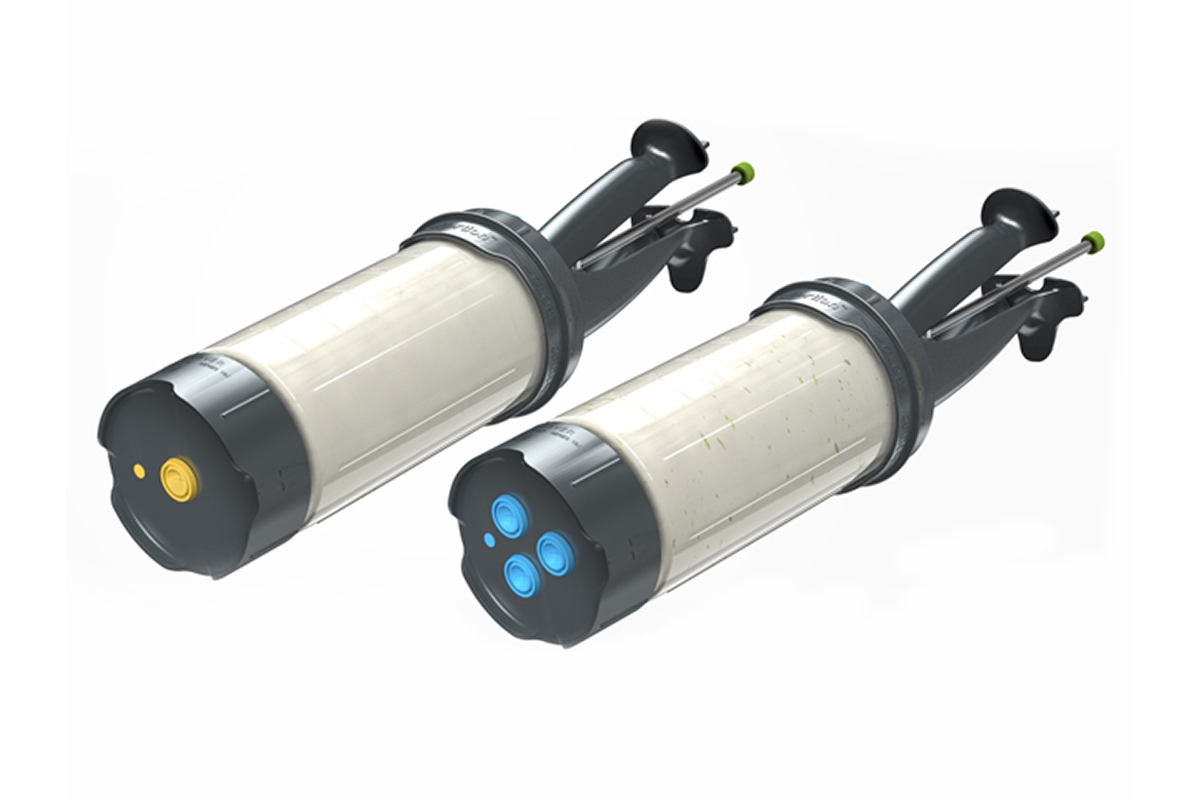 CONSISTENT PORTIONS
Short-staffed in the kitchen? ProPortion Handheld Dispensers allow your operation to increase line speed and bring consistent flavor to the menu. Choose from single or triple tips. Each unit comes with color-coded valves in small, medium and large options for dispensing different viscosities of condiments and six color-coded portion tabs, from ¼ oz. to 1 oz.
Server Products
proportiondispenser.com
---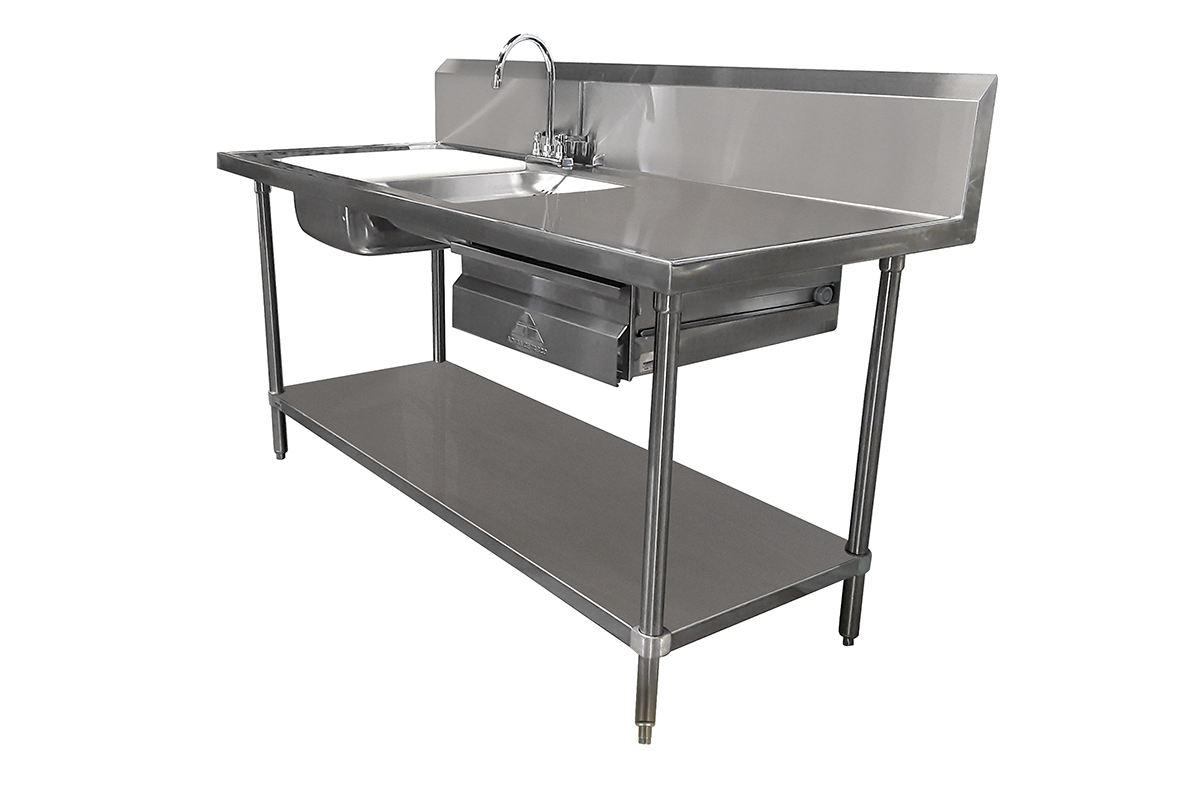 SUPPORTING ROLE
This stainless countertop prep table comes with a no-drip offset edge and a 10-in. backsplash. An aluminum die-cast clamp secures the adjustable undershelf to the legs, eliminating unsightly nuts and bolts. A front-mounted drawer, with a 15-in.W x 20-in.D x 5-in.H inset, comes on roller bearing slides. The table comes with two sinks; the far-left sink comes 8-in.D or 4-in.D and the shallow sink on the right includes a stainless perforated drain basket. Unit overall measures 72-in.W or 96-in.W x 30-in.D x 35½-in.H (without backsplash).
Advance Tabco
advancetabco.com
---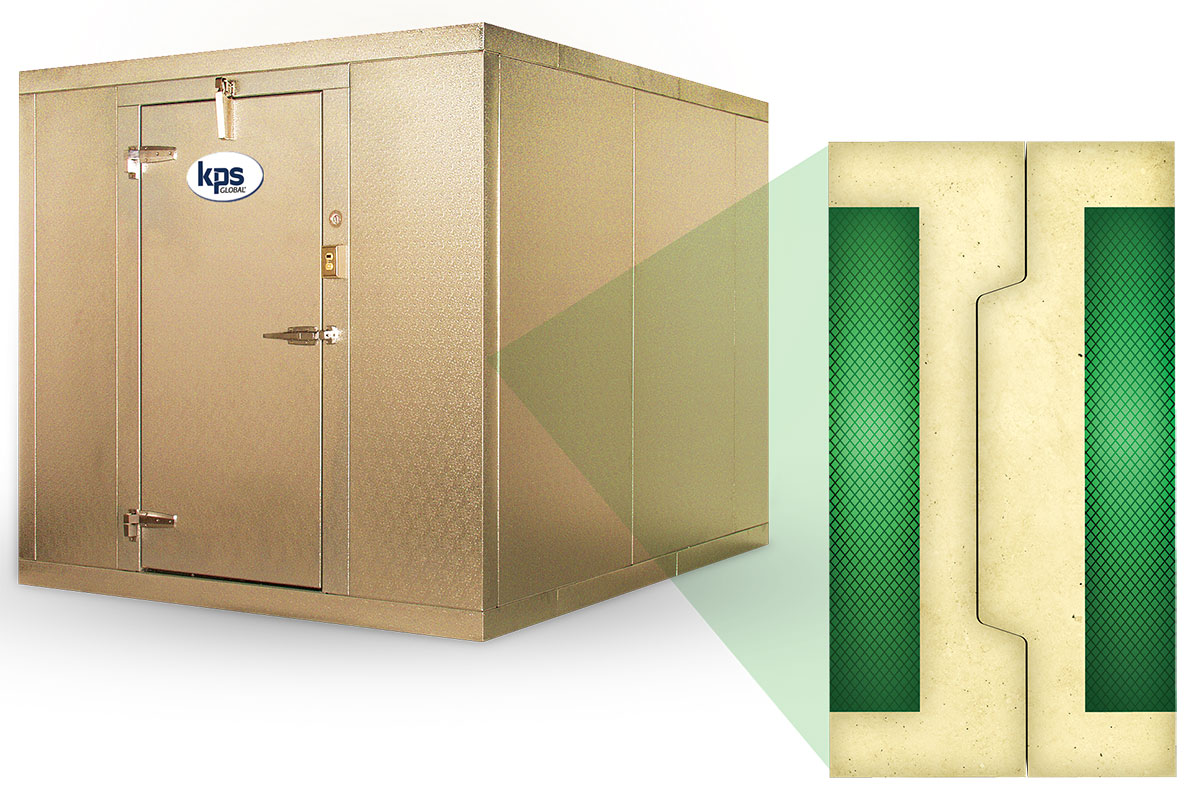 STUDYING WALK-INS
KPS Global has produced a white paper covering the optimization of R-values and condensation resistance through a polyurethane foam jacket around a structural core. Benefits of improved R-values and condensation resistance include energy savings and improved life cycle of walk-ins. The paper follows the launch of FUSIONFRAME, an insulated panel frame system offering more than four times the R-value and comparable structural performance to traditional wood-frame systems.
KPS Global
kps.global/fusionwhitepaper
---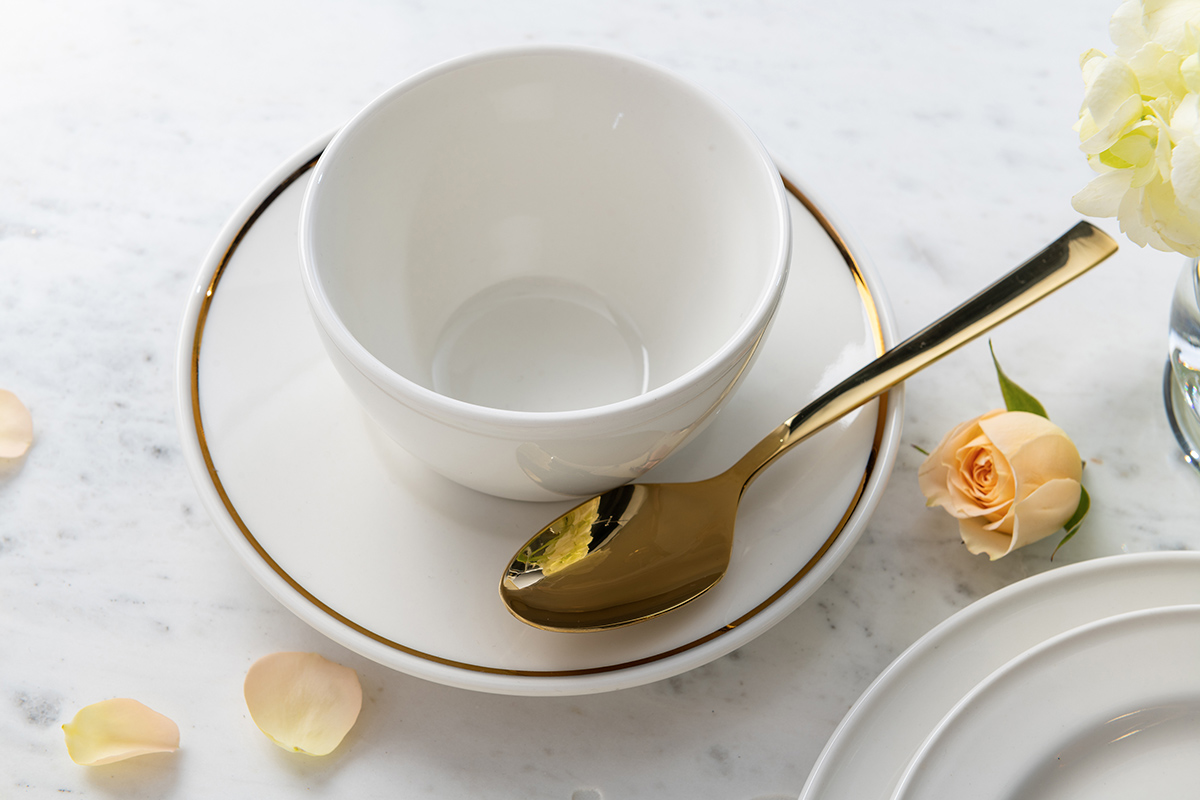 LIGHT YET DURABLE
HLC now offers Gala dinnerware in seven new pattern options on a white background; it's ideal for upscale, white-tablecloth or banquet settings. Gala pieces feature strong, alumina-infused Ameriwhite bodies with enhanced chip resistance and heat retention.
---