Young Lions
E&S Industry Event & Award Coverage
Features
Industry Excellence Awards
2020 Young Lion Award Winner: Laura K. Lentz, FCSI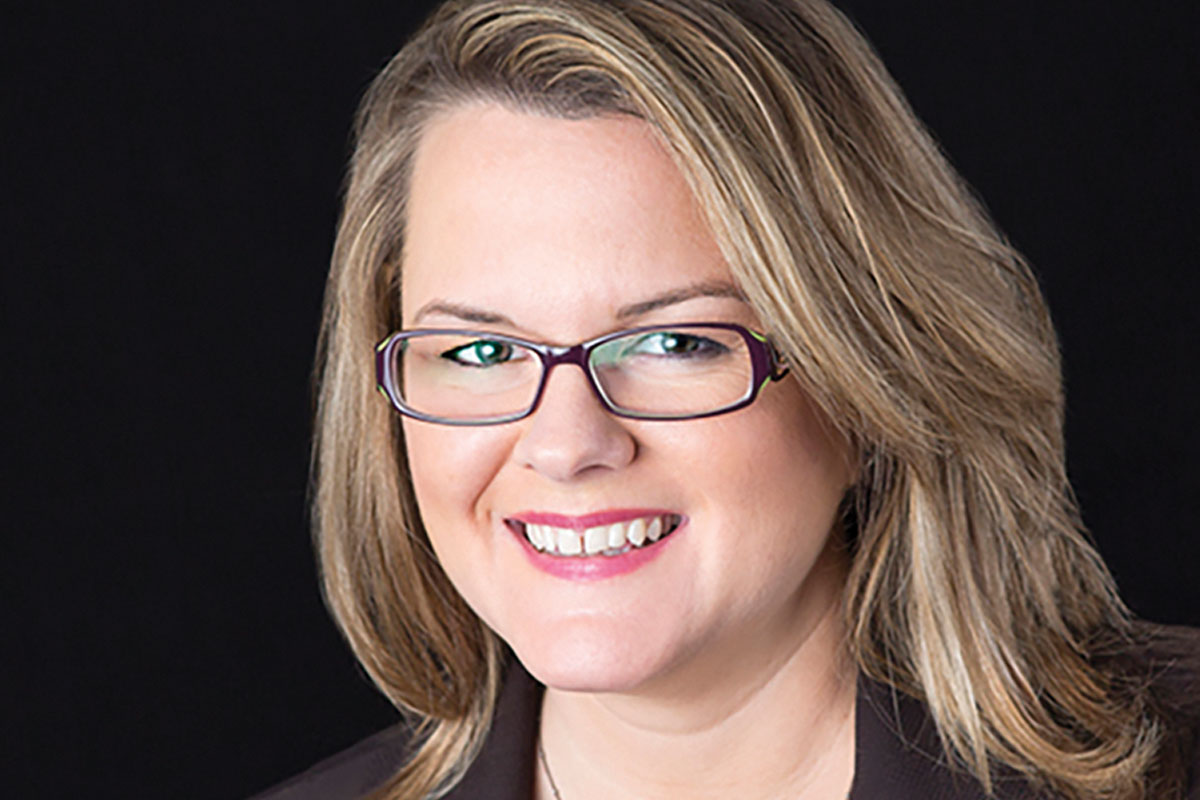 CONSULTANT
Laura K. Lentz, FCSI
Design Principal
Culinary Advisors
Ellicott City, Md.
As a child of two architects, Laura Lentz has vivid memories of driving through town, listening in the back seat as her parents discussed the various features of the homes and buildings they passed. "They'd talk about how a particular design was balanced, or a feature they liked or didn't like, and I soaked it all up," Lentz says. Whether through genetics or exposure, Lentz inherited her parents' passion for design, and it has propelled her throughout her career to her current role as design principal with Culinary Advisors.
Lentz's foodservice career actually started in the field of hospitality. After college, she worked at the Four Seasons in Philadelphia and then at a high-end wedding venue managing operations. She left that world to enter the design side through connections that first took her to the design firm Cini-Little. "Once I discovered the existence of foodservice design, it was like I found the perfect job. It's just a lovely combination of all the things I love," Lentz says.
A diverse background is part of what helps Lentz bring a unique viewpoint to her work, designing projects that bring the customer experience to life. "Our primary position as designers is to be the voice for the chef to get the equipment and space for what he needs and balance that between the decisions of the operators and the architects," she says.
A recent design for a government project showcases Lentz's talent well. "Because they work within so many set parameters, it's often hard to promote new ideas in government work," Lentz says. "But I like to challenge boundaries and help people look at things in a new way. I went out on a ledge and incorporated the building's beautiful floor-to-ceiling windows into the design, rather than covering them up with walls, which had been done previously." While it meant giving up a couple of corridors to find more space, the client loved that the design took advantage of the building's architecture and the new flexibility in cooking the design brought.
"I like to challenge boundaries and help people look at things in a new way."
Being able to connect with people from all sectors of the industry also plays into Lentz's success. "I've had an opportunity to watch her with people in different arenas, from operators to manufacturers, and what stands out is Laura's innate ability to get to know people and build relationships," says Connie Dickson, FCSI, principal, Rippe Associates. "She has a way of presenting projects to clients and explaining the challenges without frustration and with contagious enthusiasm."
Dickson has witnessed Lentz's enthusiasm for foodservice design up close; both have served together on the faculty of the Foodservice Design BootCamp for the past four years. "She has a genuine desire to give back and share her knowledge," Dickson says. "It's an awesome chance to have one-on-one contact with fellow consultants, creating new ideas and following the ever-changing direction of our industry."
That change is what makes Lentz excited about the future of foodservice design. "We're constantly being called upon to redesign foodservice facilities to react to the continuously changing environment, and my goal is to design projects that make the customer's experience exciting and different."