How to Spec an Electric Fryer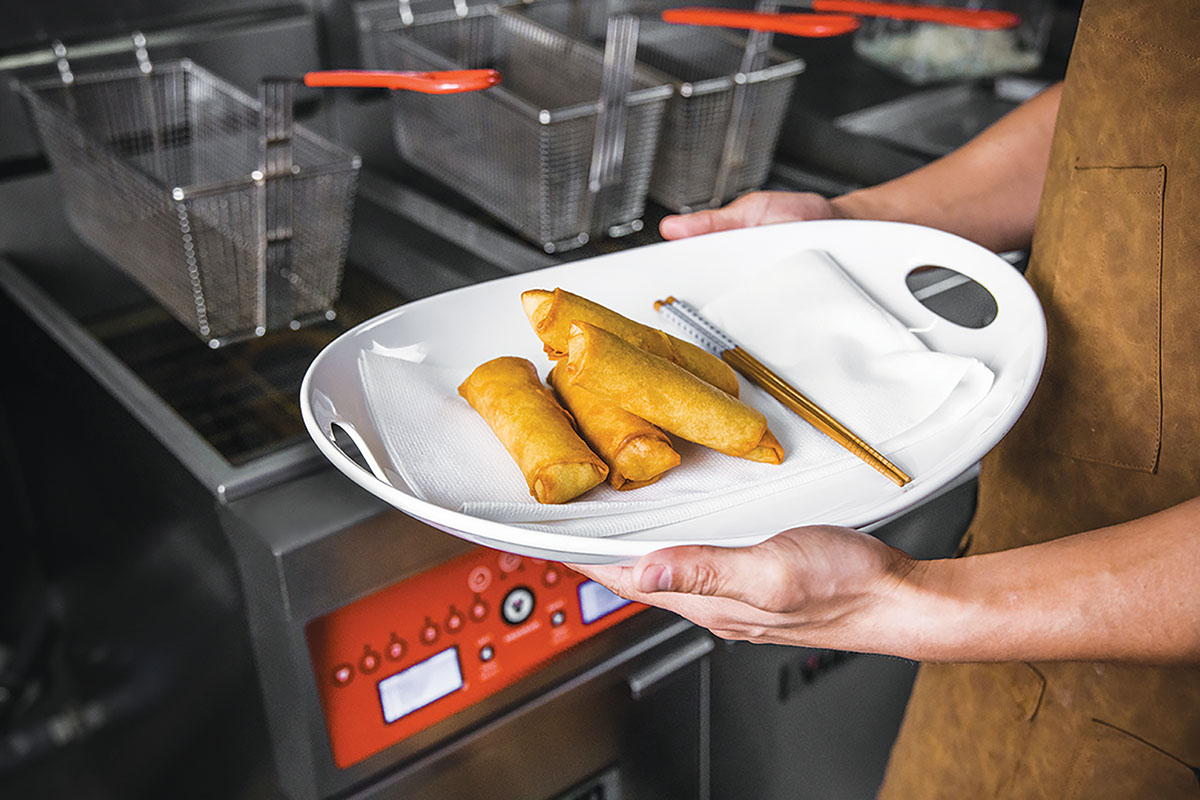 Most commercial fryers—more than four out of five models sold—are powered by natural gas. It's been that way for many years because, in most parts of the country, gas is available and cheaper than electric power.
However, electric fryers have been getting more attention lately, and for good reason. "If gas therms were the same price as kilowatts, you'd probably always go with electric," says one manufacturer of both types of fryers. For a number of reasons, electric fryers are intrinsically more efficient. To be Energy Star-rated, electric fryers must convert 85% of their electric power into heat—in contrast to gas fryers, where the Energy Star threshold is 50% efficiency. Electric fryers are often preferred in high-volume operations, in part because they can last 20 years or more in a fast-food environment, compared to about 10 years for a gas fryer.
Most gas fryers heat a series of tubes in the oil, which in turn radiate heat to the surrounding oil. The heating element of an electric fryer is directly submerged in the oil. That means the fry tanks don't get the same metal stress of repeated expansion and contraction, so they're likely to last longer.
Also, because electric fryers have less complex engineering and fewer moving parts than gas versions, maintenance costs are typically lower. Electric fryers have no exhaust heat going up the flue, so they don't heat up the kitchen as much as gas versions—making for a more comfortable cooking environment and lower air-conditioning bills.
Unlike gas fryers, certain-sized electric fryers may go under so-called ventless (or recirculating) hood systems with no external exhaust. That means that once paired with a ventless hood, you may be able to place an electric fryer where there are no gas connections, such as coffee shops in office buildings, or in a spot in a kitchen that doesn't have room under an existing hood. Always check local codes, though. Also, take into account the heat load to the space that the fryer will generate.
---