Picking out Refrigerated Chef Bases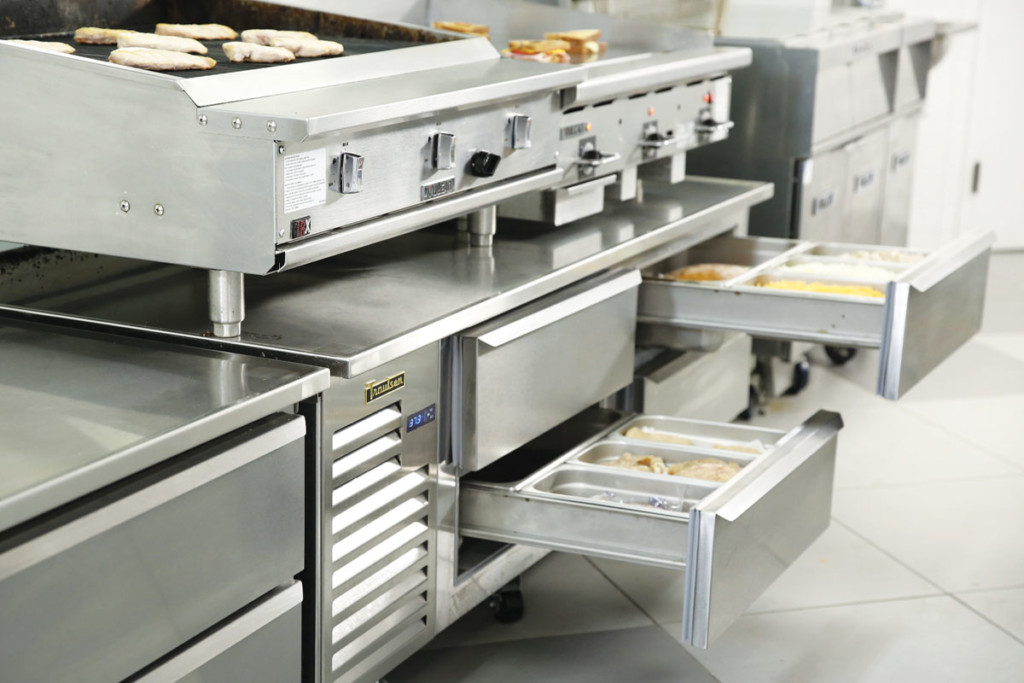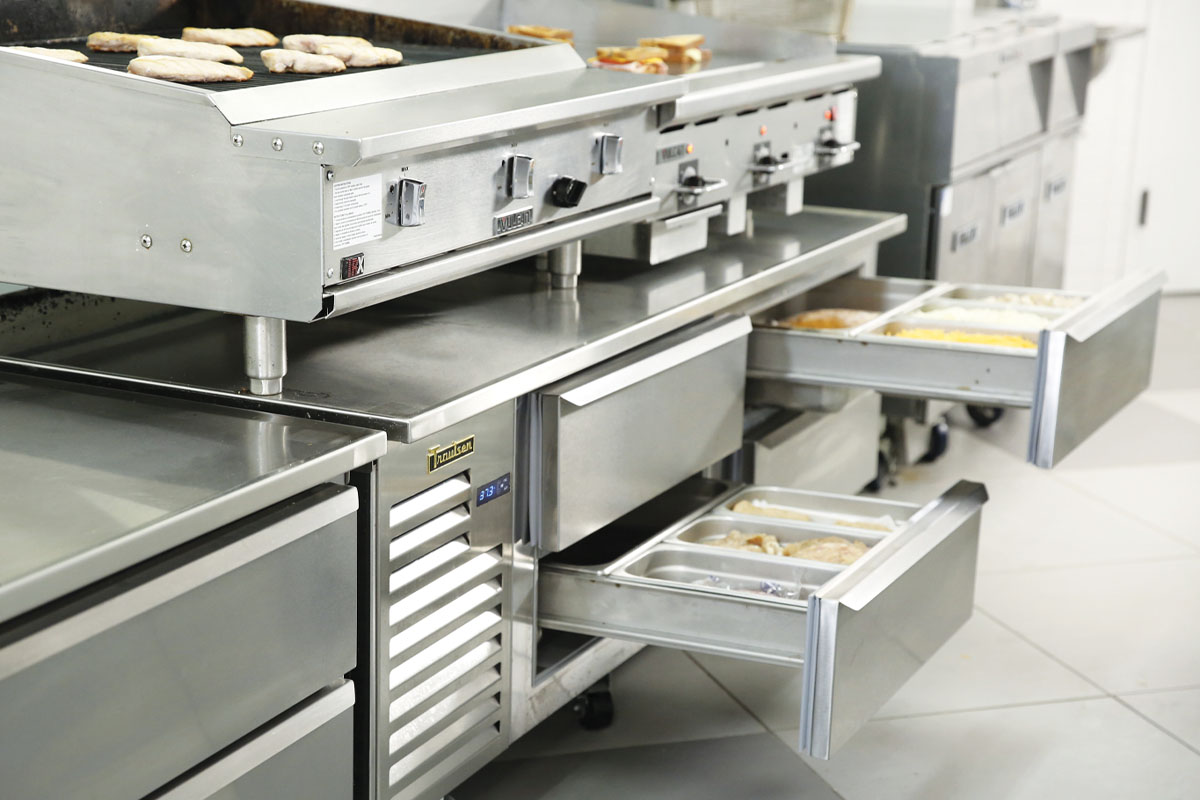 With speed of service top of mind for so many operators, having enough product close at hand is key. Having a line cook hustle back to the walk-in during a busy lunch rush can cost precious minutes and throw everyone off their rhythm. Refrigerated drawers or cabinets tucked directly below or adjacent to cooking equipment can keep mise en place cold and close, making everyone faster and more productive.
Newer refrigerated chef bases offer better energy efficiency and control than ever. And in many cases, they're constructed to be more durable. Here's what you need to know to establish your own base line.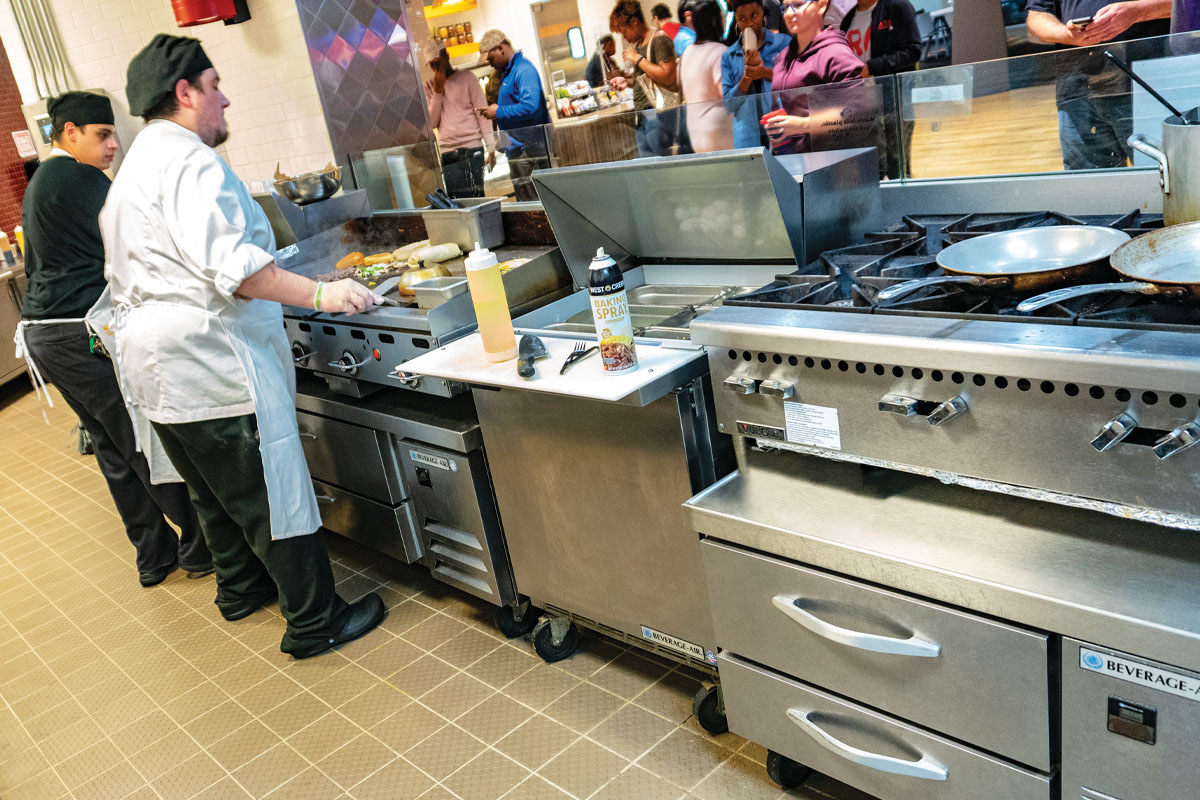 Building Better Bases
To keep pace with ever-changing regulations and demand for efficient equipment, manufacturers have redesigned their refrigeration systems in recent years.
Refrigerant. Most manufacturers have switched over to R-290 hydrocarbon refrigerant to meet the latest EPA Significant New Alternatives Policy standards. Those that haven't are either in the process of doing so or have switched to some other SNAP-compliant refrigerant (such as R-450a or R-513a).
Most makers have switched over to R-290 hydrocarbon refrigerant to meet the latest EPA SNAP standards.
R-290 is less ozone-depleting than hydrochlorofluorocarbon—which is being phased out in most applications—and hydrofluorocarbon refrigerants. It offers other benefits as well, including better energy efficiency, less wear on compressors because they don't have to cycle as often, and the ability to use hot gas condensate evaporators, which provide adaptive defrost cycles.
Adaptive defrost, rather than timed electric defrost cycles, eliminates the need for a condensate drip pan in most cases. Keeping evaporator coils free of ice buildup with adaptive defrost also makes refrigeration systems work less hard and more efficiently, which helps them meet Department of Energy efficiency standards that took effect in 2017.
Components. Adding to the energy savings in these refrigeration systems are more efficient brushless electronically commutated motor (ECM) fans that provide on-demand variable speed, new evaporator coil designs, and expansion valves instead of capillary tubes. Models with expansion valves also provide quicker recovery in most cases.
Controls. Virtually all refrigerated chef bases now use electronic controls, which allow refrigeration systems to adjust and maintain temperature with far more precision than older models.
Many offer a digital LED temperature read-out that's easy to see. Some also have defrost cycle indicators. Controls usually sit in the mechanical section to protect them from accidental damage, and are factory set to maintain cabinet/drawer temperature of about 36°F-38°F. Some controls allow users to change that set point. One chain operator, for example, raised the set point of the model it uses to "temper" product before it goes on a griddle.
More sophisticated controls provide even more options. One maker's models switch from refrigerator to freezer with a press of a button. Users can set temperatures in one-degree increments and convert the drawer's operation in about 30 minutes. Some controls offer diagnostic feedback for service reps.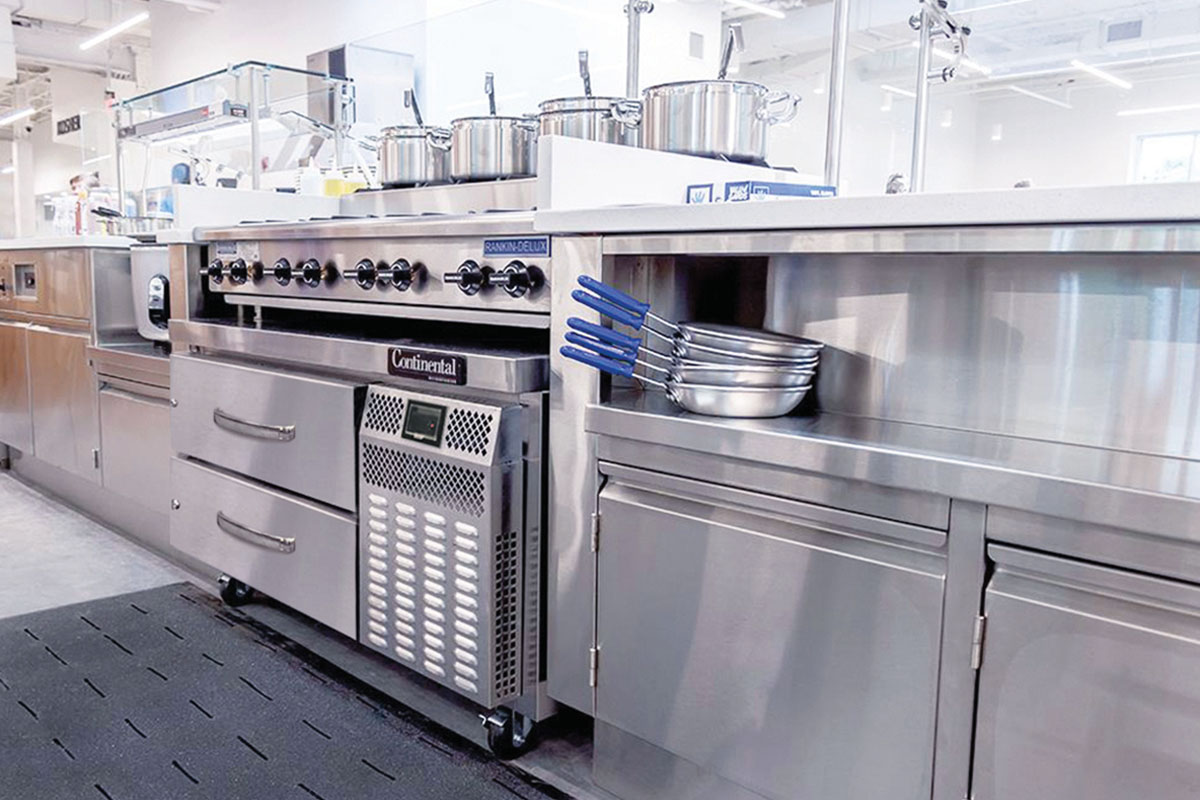 Ways to Chill
Makers most often use side-mount or rear-mount refrigeration systems; evaporator coils and fans are typically located on one side or in the rear of the cabinet. But there are other designs.
To cool a cabinet, one maker uses mullion coil assemblies with a dual fan system for optimal airflow. Another manufacturer says its new models have better cooling in the cabinet as a result of improved airflow ducting. Patented technology from yet another manufacturer puts cold air directly into an insulated container in the drawer cage. Containers hold up to four 12 x 20 4-inch hotel pans. The system saves up to 60% in energy over conventional refrigeration systems, according to the maker.
Bottom line: Be sure the model you specify will breathe well in the space you plan to install it, and ask the manufacturer about the benefits of its cooling technology, and how the technology keeps foods from drying out.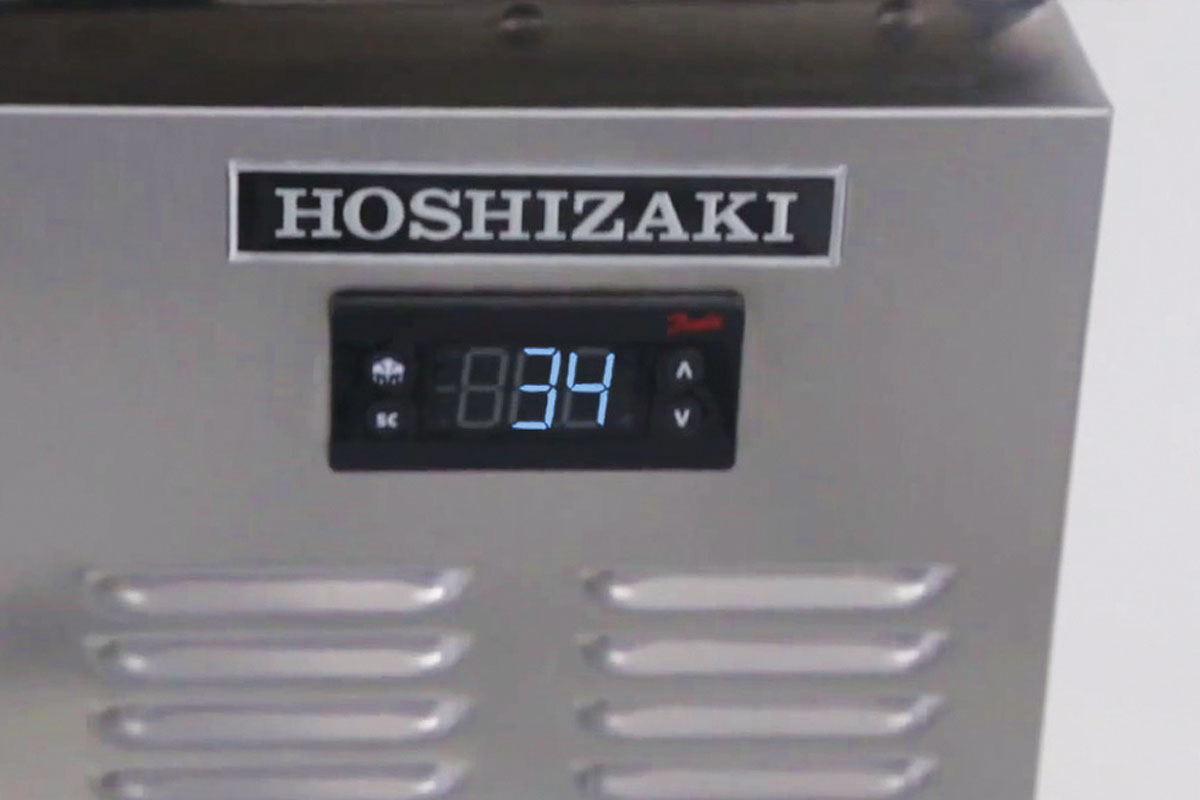 Drawers In-Depth
Some manufacturers have beefed up drawer construction on new models to meet the increase in popularity of refrigerated chef bases and the amount of use they're getting. Other features that may be important to you:
Heavy-gauge construction. Heavy-duty 14-gauge stainless cage, tracks and slides will support more weight.
Evaluate things like construction materials, drawer design, handles and casters to see if they'll hold up in your environment.
Drawer dimensions. Most drawers will accommodate two 12 x 20 hotel pans. Some drawers hold those pans in a side-by-side configuration, others front-to-back. Also, don't forget drawer depth. Some hold 6-inch-deep hotel pans instead of 4-inch pans.
Drawer capacity. Weight per drawer tolerances range from 88 lb. to 275 lb. If you operate a steakhouse, for example, you might want to consider a unit with higher weight capacity to accommodate the heavy product.
Drawer access. Full-length extension drawers that open fully allow access to product in the back. Other features such as a quick-release cage, removable slides/tracks and a removable mullion make it easier to clean inside the cabinet thoroughly.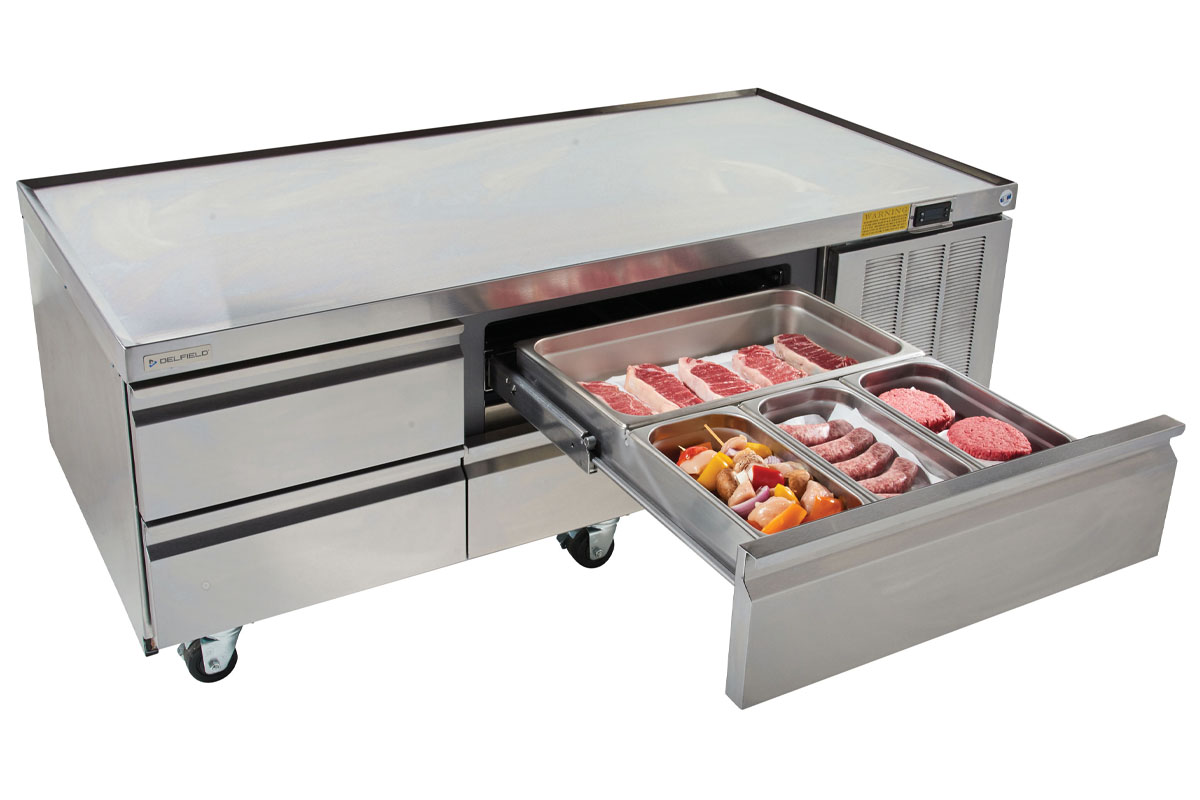 Ask These Questions
There are a number of other homework questions you should ask yourself and manufacturers to help you select the right refrigerated chef base for your operation.
What goes on top? If you plan to put cooking equipment on top—a griddle, saute range, broiler or combi oven, for example—most makers require that it have 4-inch legs to keep the heat from affecting the performance of the base. Otherwise, most makers offer the option of a heat shield top to protect the base and its contents. Makers also offer bases with a flat top, or a marine edge to catch spills. If you want the latter, be sure the legs on your cooking equipment will fit inside the turned-up edge.
What goes inside? Fresh food or frozen? If your operation uses frozen hamburger patties on the griddle, or individually quick-frozen chicken to throw in the fryer, you'll need a freezer base. If you're using fresh product, you may want more control over cabinet temperature if you want to temper product before it's cooked.

Ideally, the base you choose should hold enough product to get through a shift. Consider the weight capacity of the drawers, as well as drawer depth and size, to determine what size hotel pans you'll need and in what configuration. Also consider how many drawers or what size model you will need. Two-drawer models, for example, typically range from 38- to 60-inches wide, and a six-drawer model up to 120 inches.

Where will it sit? Models may have compressors mounted on the left, right or in the rear. Some manufacturers will let you specify left- or right-side mount. Others offer one side only. Choose carefully depending on what equipment is next to it, so it can breathe.
How much use and abuse will it get? Evaluate construction materials, drawer design, handles and casters to see if they'll hold up in your environment. (Don't forget, someone inevitably will use the drawers as a step stool.)
Who's going to use it? A few makers offer choices of casters to let you adjust the height of the base and the equipment on top. Consider ergonomics for your staff.
---
It's All About That Base
We outline drawer capacity, dimensions and other key specs of the most recent Refrigerated chef bases from 12 suppliers.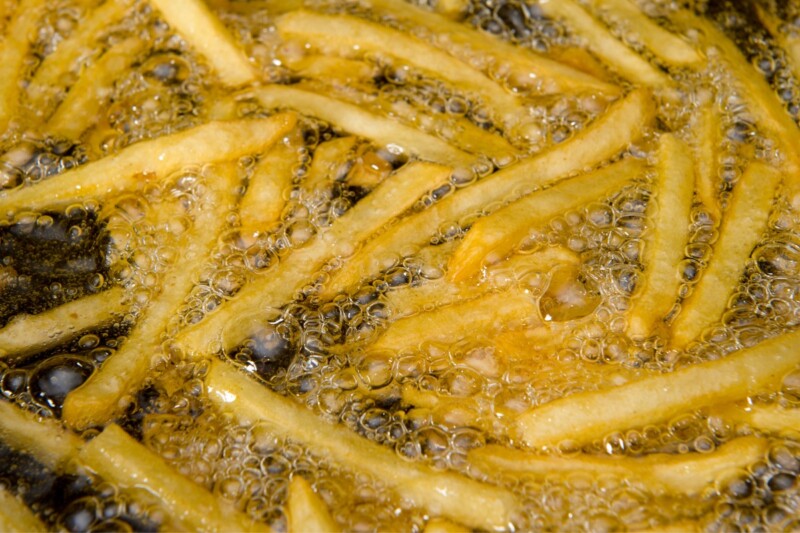 Equipment
Frying oil is a precious commodity in any commercial kitchen, especially in the world of deep-frying. To keep your cooking oil in optimal condition and ensure delicious taste and texture…