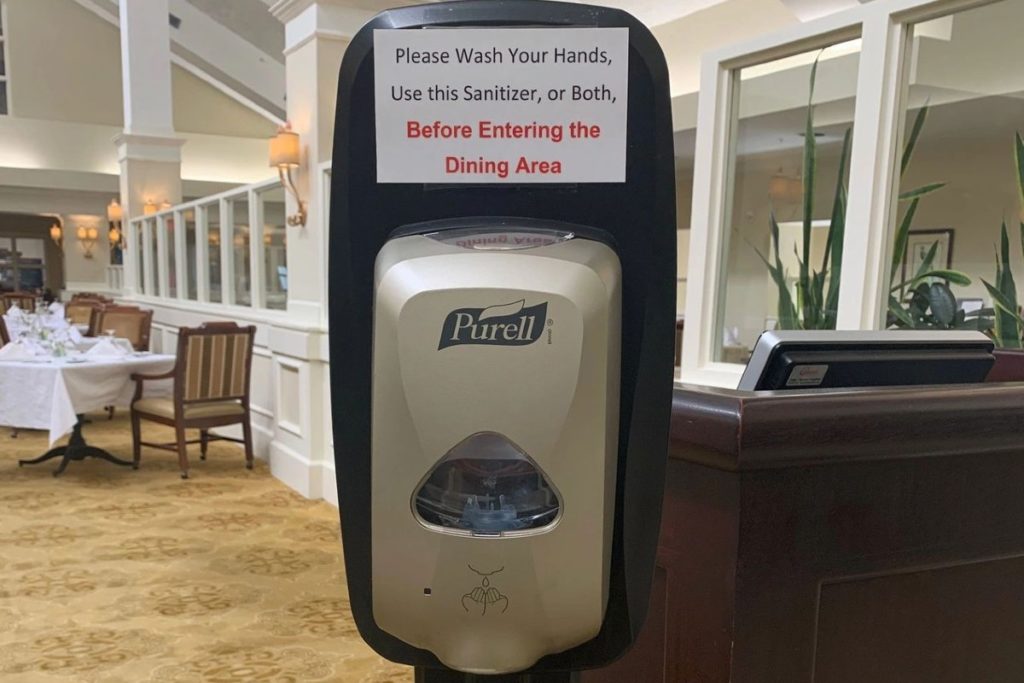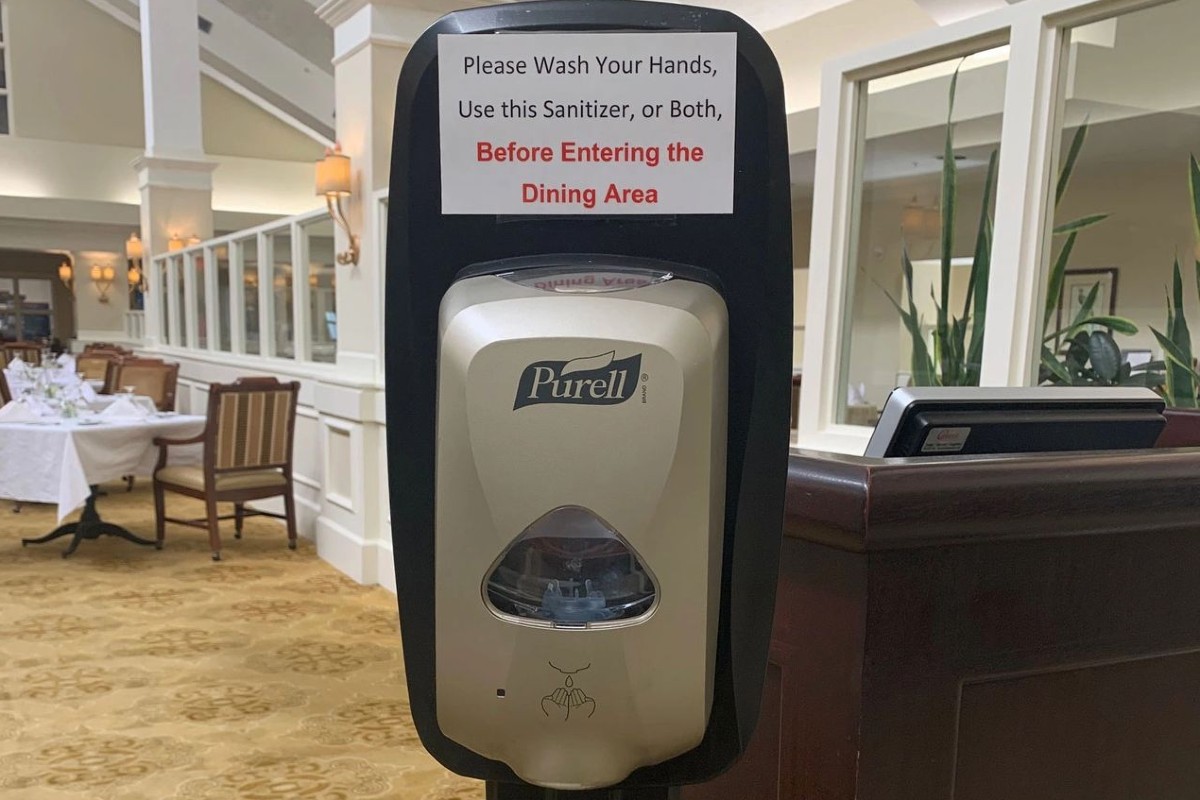 As COVID-19 continues to ravage the commercial restaurant industry, kitchens at senior living facilities remain busy as ever. The residents, after all, still have to eat.
Good thing those who serve these vulnerable populations are prepared for such scenarios.
"We're used to this," says Harris Ader, founder and CEO of the Senior Dining Association. "Not on this scale. Not on this magnitude. We've gone through flus. We've gone through H1N1. We have more protocols than any other noncommercial food sector."
For instance, SDA member John Andrews, division director of culinary and nutrition services at senior community operator Ohio Living, said within 24 hours of his state closing all on-premise dining in the state, his staff were delivering hot meals to all the residents in their 12 communities.
"Our staff had to act fast to set up somewhat of a modified menu in some cases; in some cases we didn't need to make a change at all," he said.
He said that some of the campuses needed to order more trays to keep up with the demand, but for the most part it was a smooth transition. "Our staff didn't miss a beat."
And while his paper supplies have been fine—Andrews says distributors have been coming through with flying colors, particularly since they don't have restaurants to service right now, he's begun increasing orders. "Instead of a week or two supply, we now have a month supply of some of those things."
For its part, the SDA has been trying to help members like Andrews by hosting webinars, which are also open to non-members, as well as hosting members-only chat rooms where operators can talk best practices and learn what's working with peers.
"Our webinars are talking through logistic challenges," says Ader. "We talk about real operations. That's what people want to know, what's going on in the other communities."
But as the coronavirus stretches out in the weeks ahead, Andrews wonders about the long-term ramifications for his operation.
"Will it be that people are eating in their rooms more? The answer is probably yes," he says. "Maybe it's going to be a fact of life going forward. We'd have to be able to handle it on a moment's notice. Having the right equipment now—like the right carts, and the right lids, and thermal-heated bases is important."
With that in mind, Andrews says he is pricing out induction-heated trays, which he says help maintain a dignified culinary experience for delivery. "I can see us upping our capability for nice tray service going forward. So I got a quote so could adopt that going forward."
Jessica Weisbrich, director of clinical nutrition at Oak Hills Living Center, a long-term care, rehab and assisted-living facility in New Ulm, Minn., said while dining rooms at her facility are still open (one person per table, however), they're also encouraging residents to stay in their rooms, and to get meals delivered.
Oak Hills' kitchen also handles off-premise catering for day-care centers, though she says right now those outside facilities have cut back orders. But otherwise, the kitchen is pretty much doing business as usual.
The facility is not allowing visitors and is screening staff as well as outsider vendors, such as equipment repair technicians, for fever. They're also limiting their deliveries and asking that shipments be dropped on the loading dock outside.
Like Andrews, Weisbrich looks to associations like the Association of Nutrition & Foodservice Professionals of which she is a board member, as well as local healthcare service provider groups and even the local department of health for resources for help navigating the landscape.
But her main concern is the well-being of her residents. Keeping them healthy is her top priority—as well as happy. But food is a big part of that, she says.
"We're trying to keep things as normal as possible as far as the meals are concerned," she said. "For the Twins home opener, we're sending around a hot dog cart, just trying to make the best of it. Without having visitors or entertainment come into the building or even group activities, it's so easy for our residents to get depressed and feel lonely, so we're trying to be proactive and fun."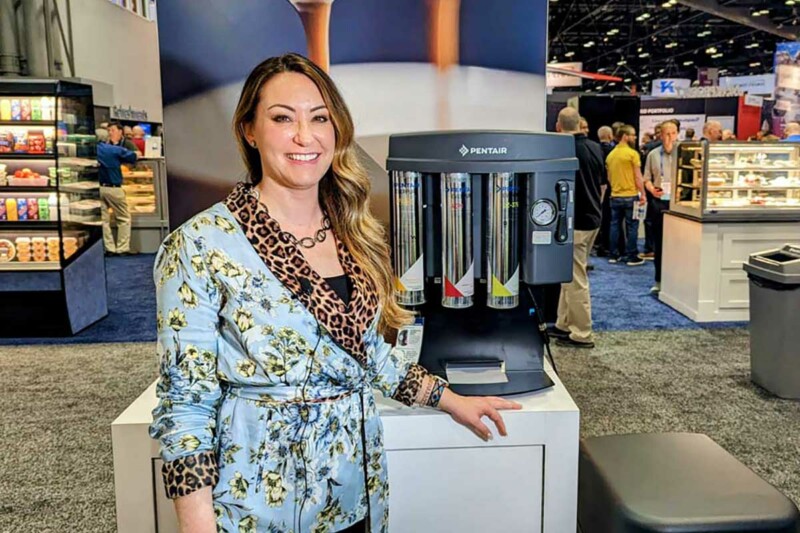 Event Coverage
New products and trends abound in FER's multimedia center, filled with videos and photographs from The NAFEM Show 2023. Turn here to view.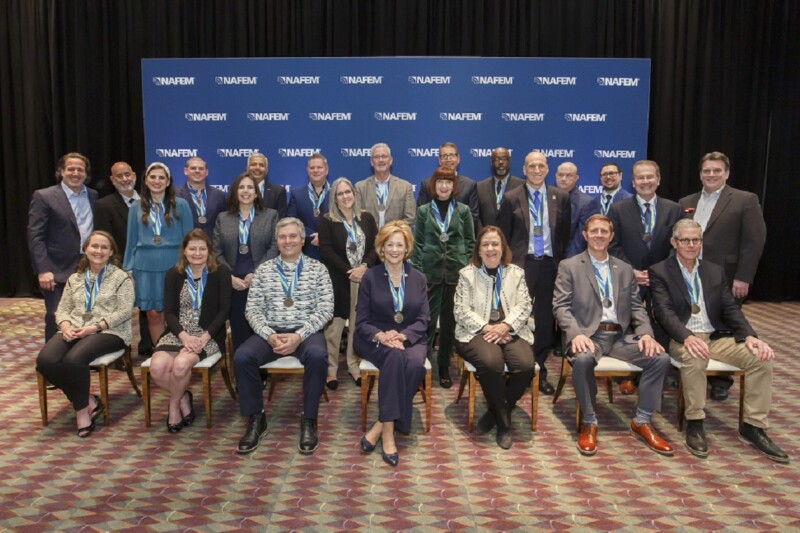 Awards and Recognition
NAFEM awarded 31 allied industry leaders with its Doctorate of Foodservice Award for their contributions to their associations and the industry at-large.