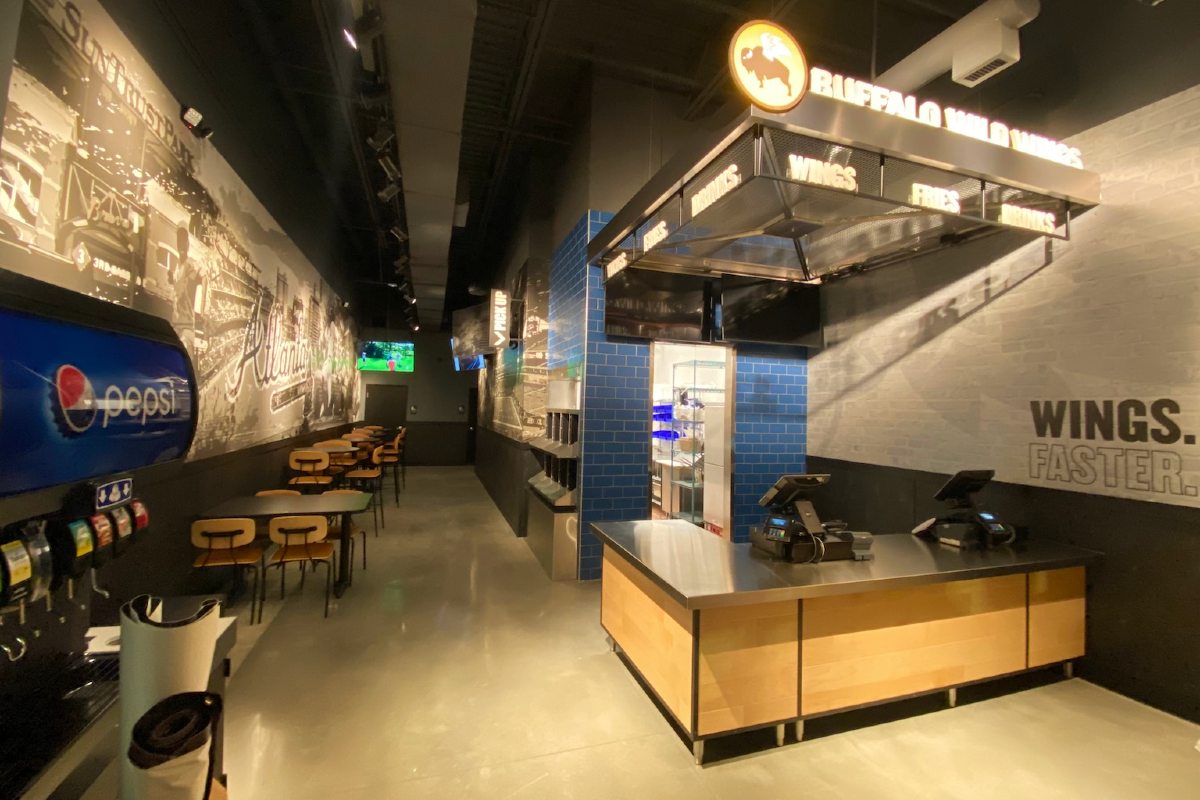 Buffalo Wild Wings will open its first Go model concept restaurant on May 13 in Sandy Springs, Ga., near Atlanta.
The scaled-down Buffalo Wild Wings format is designed specifically for takeout and delivery orders. The 1,800-sq.-ft. space still offers all 23 sauces for its boneless and traditional wings, as well as a menu featuring chicken tenders and sides. It also features a walk-up counter, digital menu boards, condensed seating and TVs.
The company is also touting contactless pickup abilities: Guests who order ahead will be able to pick up their meal from heated takeout lockers, providing a contactless experience.
The company said that the emphasis on to-go orders during the weeks of coronavirus pandemic has helped it refine its approach.
"I am thrilled to introduce the new Go model in our own backyard of Atlanta, Georgia," John Bowie, chief operating officer said in a statement. "We've seen the success of this model over the past six weeks, with our takeout and delivery business growing over 140%. Buffalo Wild Wings 'GO' is perfect for friends and family who want to enjoy our authentic, New York-style buffalo wings at home."