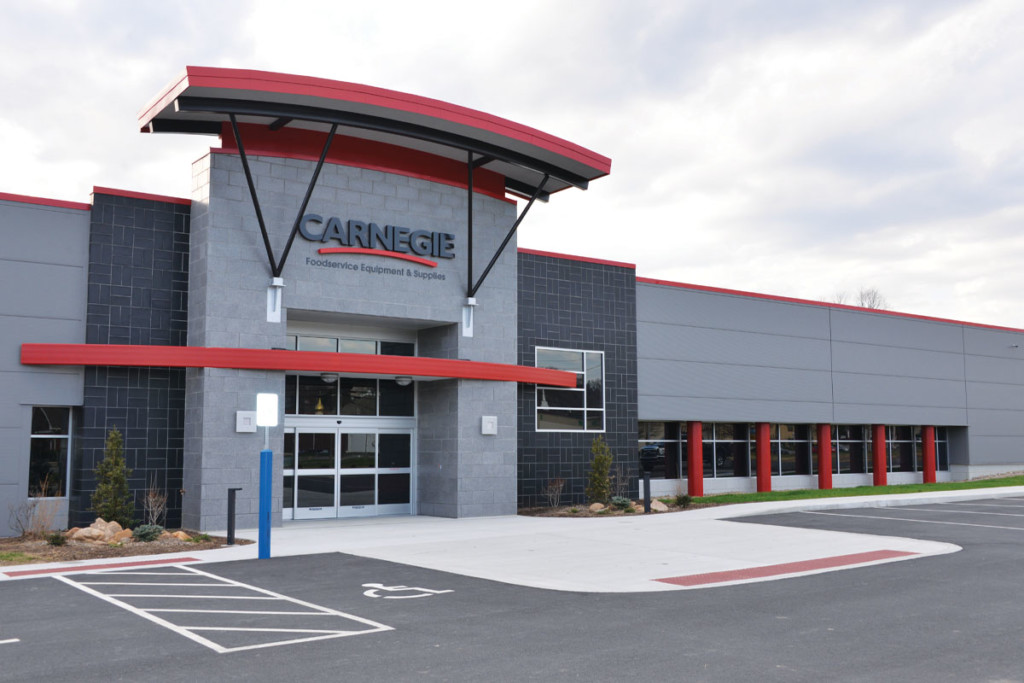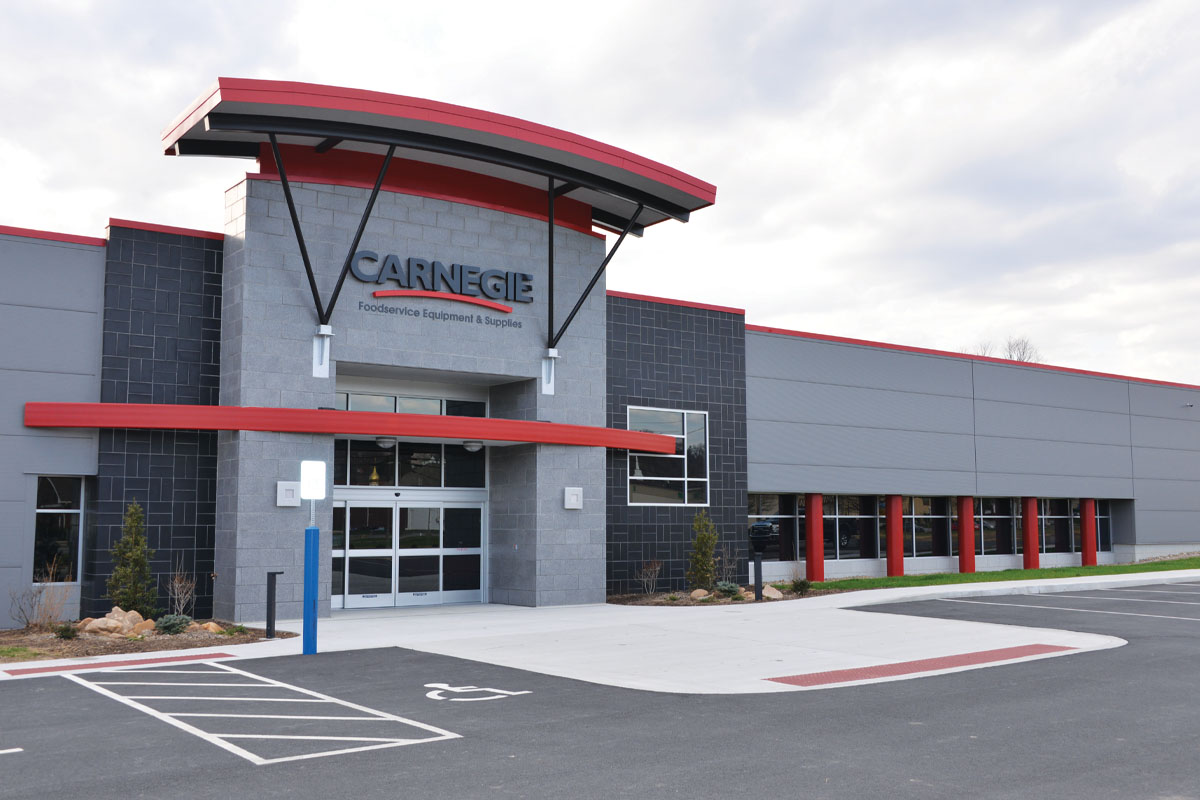 It's hard to predict what the coming year will bring. Many dealers wonder how the public will respond once shelter-in-place orders lift on a broad scale. But one thing is certain, people need to eat, and dealers are working to ensure operators are equipped to provide foodservice, even if the way they do so looks very different for some time.
"There are a lot of reasons to be concerned about the future vitality of the foodservice industry." —Gene Clark, Clark Associates
"We kind of know we're going to be social distancing for a while. We know dining rooms are going to reopen in some way, and each state will have tweaks on the rules, but we don't know what that volume's going to be yet," says Brad Wasserstrom, president of the Wasserstrom Co., ranking No. 4 in sales revenue on FER's Top Dealers Report 2020.
Gene Clark, CEO of Clark Associates, ranking No. 2, agrees. "It's just hard to bank on anything in the future at this point," he says.
In May, the National Restaurant Association announced its Restaurant Performance Index had plunged to a record low. (The index is based on indicators including sales, traffic, labor and capital expenditures.) But on a positive note, Black Box Intelligence, which measures same-store sales for restaurants, reported in May that the latest data showed the worst of the sales decline was over, and the industry could center on recovering.
KaTom Restaurant Supply, No. 9 in the ranking, saw revenues since the crisis started bottom out the last day of March, and has since seen tiny bits of growth, says Patricia Bible, president and CEO. "I'm grateful our team worked together the way they did and that they found avenues of revenue that have sustained the company going forward," she says. To start, the company now makes its own Food and Drug Administration-approved sanitation product.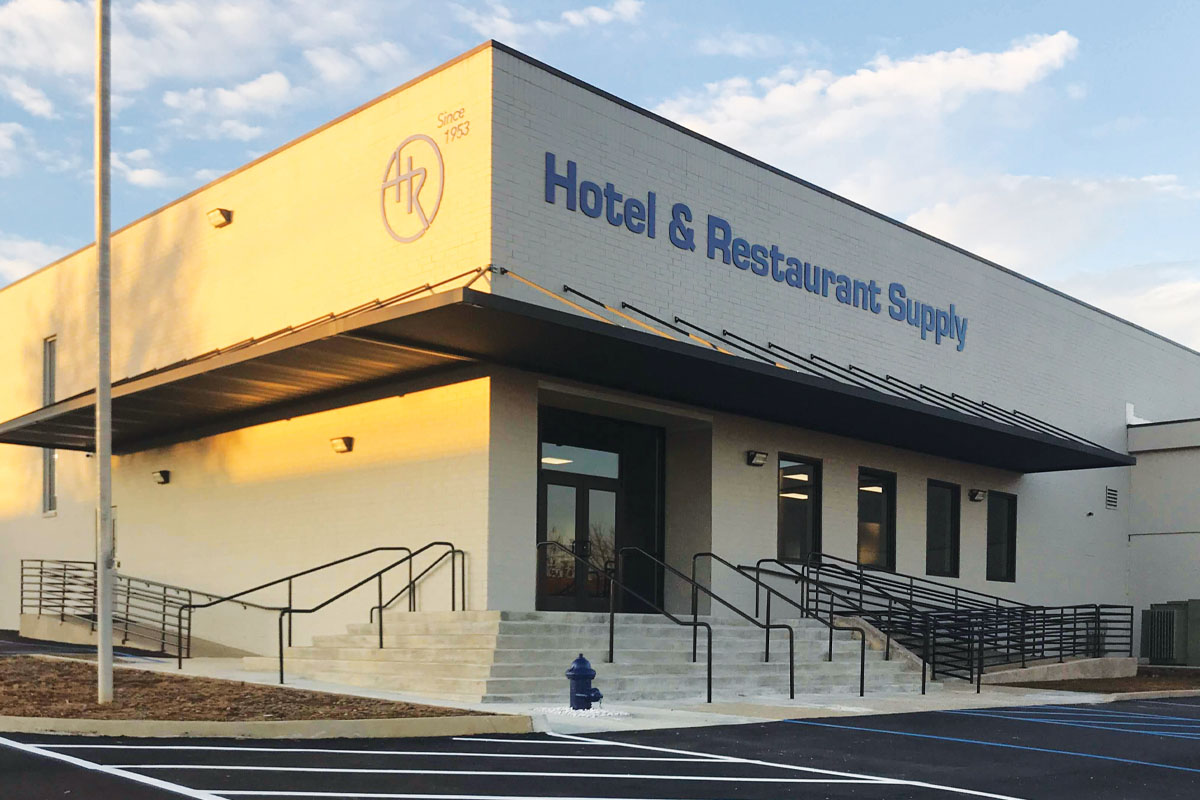 Setting a Baseline
Many dealers came into 2020 showing growth. According to the Top Dealers Report, which publishes sales for the previous year and serves as a snapshot of the dealer community, the 42 verifying U.S. dealers saw a 8.2% combined sales increase with revenues reaching $8.9 billion. To compare, in the 2019 report, the 52 verifying U.S. dealers—a slightly different mix—demonstrated a more than 9% combined sales increase.
If you pullout out TriMark USA, up 6.6%, and Clark Associates, a 15.8% gain, the remaining 40 verifying U.S. dealers saw a combined 6.7% sales growth in 2019.
Seven U.S. dealers experienced organic growth of more than 20%, with Alto-Hartley leading the pack at 36.5%. As many as 11 of the verifying U.S. dealers reported revenue declines in 2019.
Mergers and acquisitions in the dealer community slowed in 2019 to three key announcements, possibly indicating companies that wanted to sell, already sold. Previously, 2018 and 2017 saw about nine deals each. Notable deals last year were Innovative Foodservice Group's purchase of JES Restaurant Equipment; Edward Don bringing on Myers Restaurant Supply and Johnson- Lancaster and Associates picking up Bezac Equipment Co.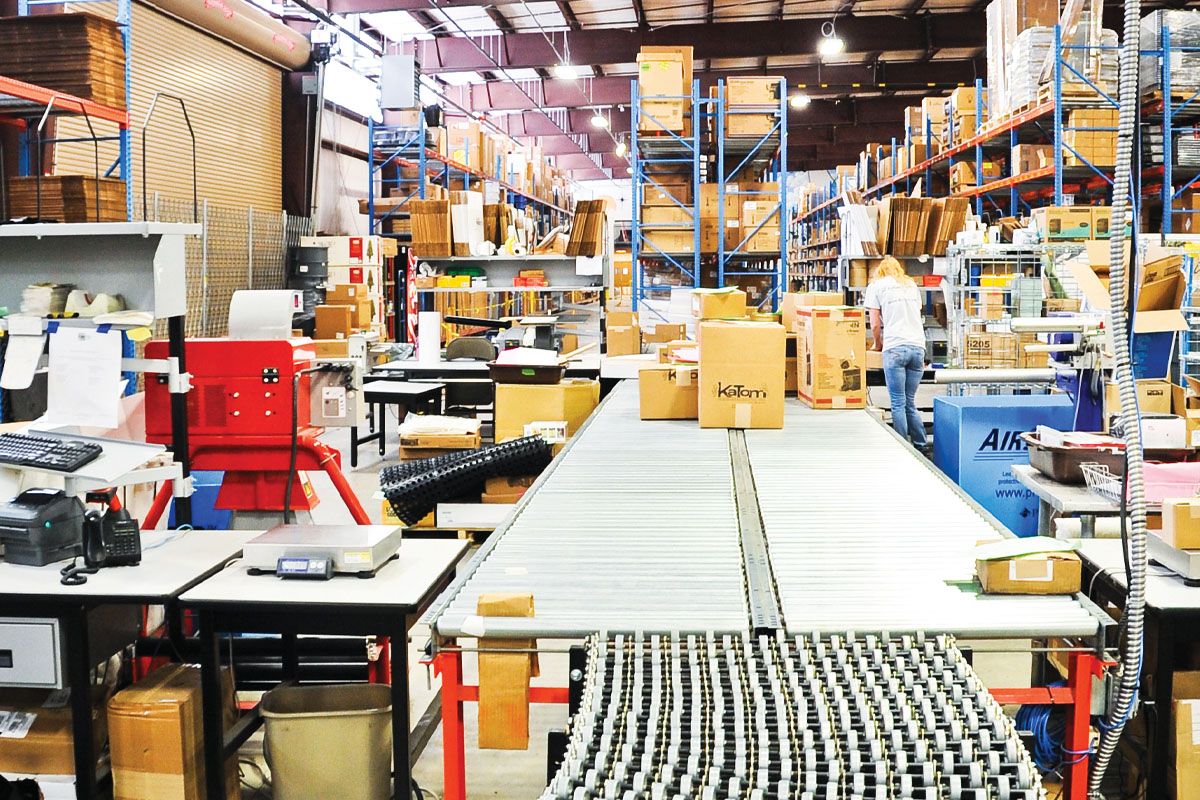 Finding Solutions
But everything changed in early 2020 when the pandemic shut down dining rooms across the U.S. The Wasserstrom Co., Clark Associates and KaTom, along with other dealers of all types, from national to regional, have found ways to help operators during the pandemic and beyond.
The Wasserstrom Co., with facilities throughout the U.S. and e-commerce, has put its manufacturing capabilities to work by fabricating barriers that support social distancing, along with stainless hand-sanitizing stations. The company also has partnered with PopID on a device that combines facial recognition and temperature screening for employees to add a layer of security for restaurants and other foodservice operations.
"This has been a very frightening situation and I don't think we'll ever go back to the day where you don't see people working in foodservice with masks or gloves." —Patricia Bible, KaTom Restaurant Supply
"We have all our sales people talking to all of our customers about what items they'll need and how we can support them, understanding they don't really know yet," Wasserstrom says.
The company experienced 4.3% sales increase last year over the previous year, and had gained some new business and worked hard on managing costs. In November, it announced the completion of its Phoenix facility expansion, which added 70,000 sq. ft. of distribution space, 30,000 sq. ft. of manufacturing space and a remodeled showroom and offices. But right now, the company's focused on helping operators reopen.
Clark says the speed with which the pandemic hit the U.S. was the most surprising part of the past couple months. "It was Friday, March 13, when our headquarters' state Pennsylvania closed schools, and that's when we realized this was going to be a big thing. And literally over that weekend, we completely reformulated what's going on here," he says.
For example, Clark Associates, which offers multiple distribution channels, including WebstaurantStore.com, modified its brick-and-click Restaurant Stores to allow operators to buy perishable foods through its website and pick them up with their regular store order at an express window. The stores had offered perishable foods before, but not for purchase online before pickup. The change helped operators minimize their points of contact when restocking restaurants.
Clark Associates has opened two new Restaurant Stores (for a total of 10) since January—one in Maryland and the other in Pennsylvania. Clark says all of the company's channels performed well last year, leading to the boost in revenue. Its other channels include 11400 Inc., a project management and design firm, Clark Food Service Equipment and Clark National Accounts.
KaTom plans to meet the challenges of the coming year by staying ahead of the changing needs of operators. "We're in the midst of a paradigm shift and it will never be the same," Bible says. "Going forward we'll see a real focus on cleanliness and sanitation like we've never seen before. We'll also see a pretty significant shift to carryout."
Reporting a 31.4% sales gain in 2019, KaTom had a banner year and saw most of its growth in its outside sales and contract and design departments. E-commerce, inside sales and the retail store also saw growth. Being a woman-owned and General Services Administration-certified company helped with government bids too, Bible says, adding the company looks forward to its planned expansion of its warehouse this year to make room for more products.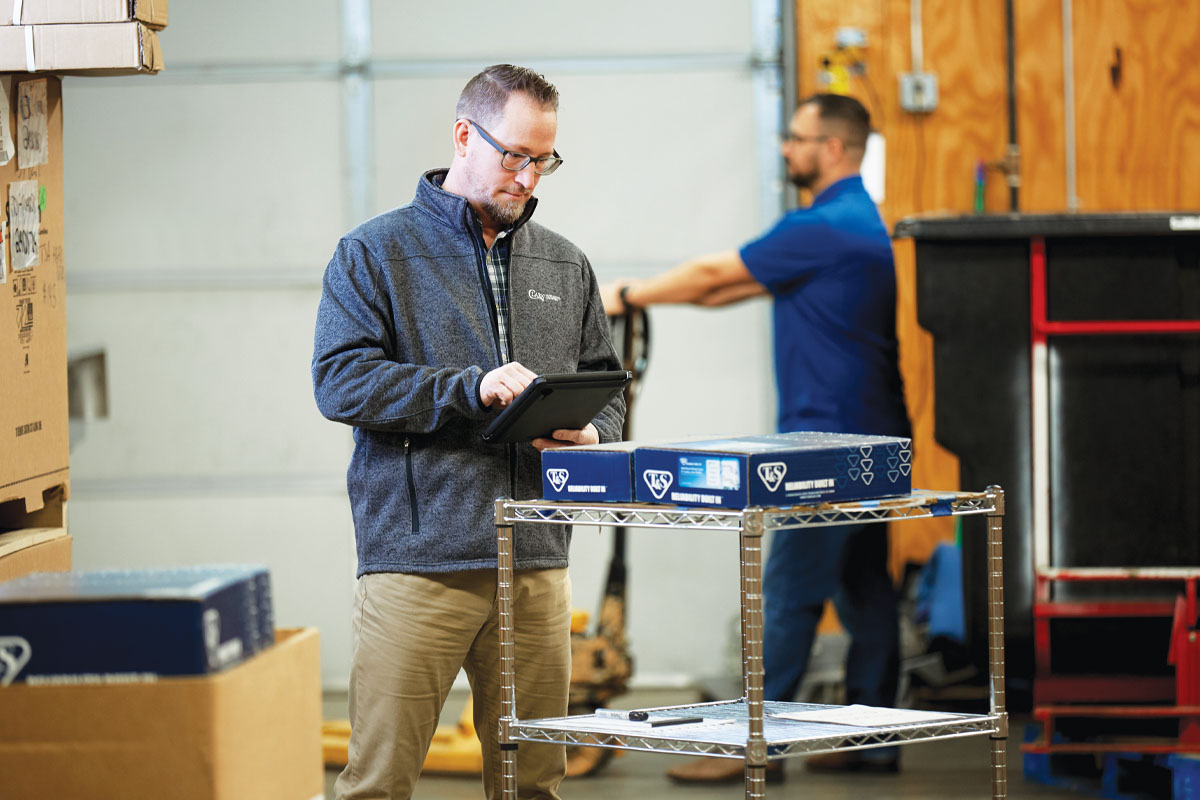 Helping Neighbors
Dealers with a more regional focus, and maybe a business-to-business website but not necessarily a business-to-consumer website, have worked to keep showrooms open to a degree and shift product offerings.
Mason Greene, president of Hotel & Restaurant Supply, No. 18 in the report, says sales revenue was down in 2019, but he came into 2020 feeling like it would be a strong year. The team was geared up to switch to a new enterprise resource planning software, and launch an updated e-commerce platform. It also was about to host a grand opening of its new, larger facility in Jackson, Miss. But then the pandemic hit.
"We were moving into a new building and planning a grand opening, which we ended up halting," Greene says. He also serves as chairman of the Foodservice Equipment Distributors Association, which had to reschedule its annual conference as a result of the pandemic.
HRS made the decision early on to keep its six showrooms open but closed them as COVID-19 spread to the southeast, and added the option of curbside pickup in addition to its normal delivery service. It looks to source personal protective equipment and disposables to support operators relying on takeout business, both traditionally not HRS product lines.
Greene says the team still plans to adopt a new ERP system and launch an updated e-commerce platform in the fall.
Carnegie, serving central Pennsylvania to the central U.S., has met operator demands by bringing in items such as hand sanitizer, face masks and takeout containers, says President George C. Ferris II. In the beginning of the pandemic, the company had its showroom in Altoona, Pa., open to operators of essential businesses but not the general public in an effort to minimize risk.
"We've been very lucky. We're deemed essential in Pennsylvania and have remained open and retained all employees," says Ferris, whose grandfather started the business in 1928. Ranked No. 44 in the report, Carnegie experienced its best year yet in 2019, with a 23.5% increase in sales revenue, primarily because of new national account business. It also added many product lines, including eco-friendly disposables, to stay on top of industry trends.
Ferris wonders what's coming up, and whether the public will rush out or be reserved as shelter-in-place orders lift. "It's just very unpredictable," he says.
Additional reporting by Kelly Killian and Christine Palmer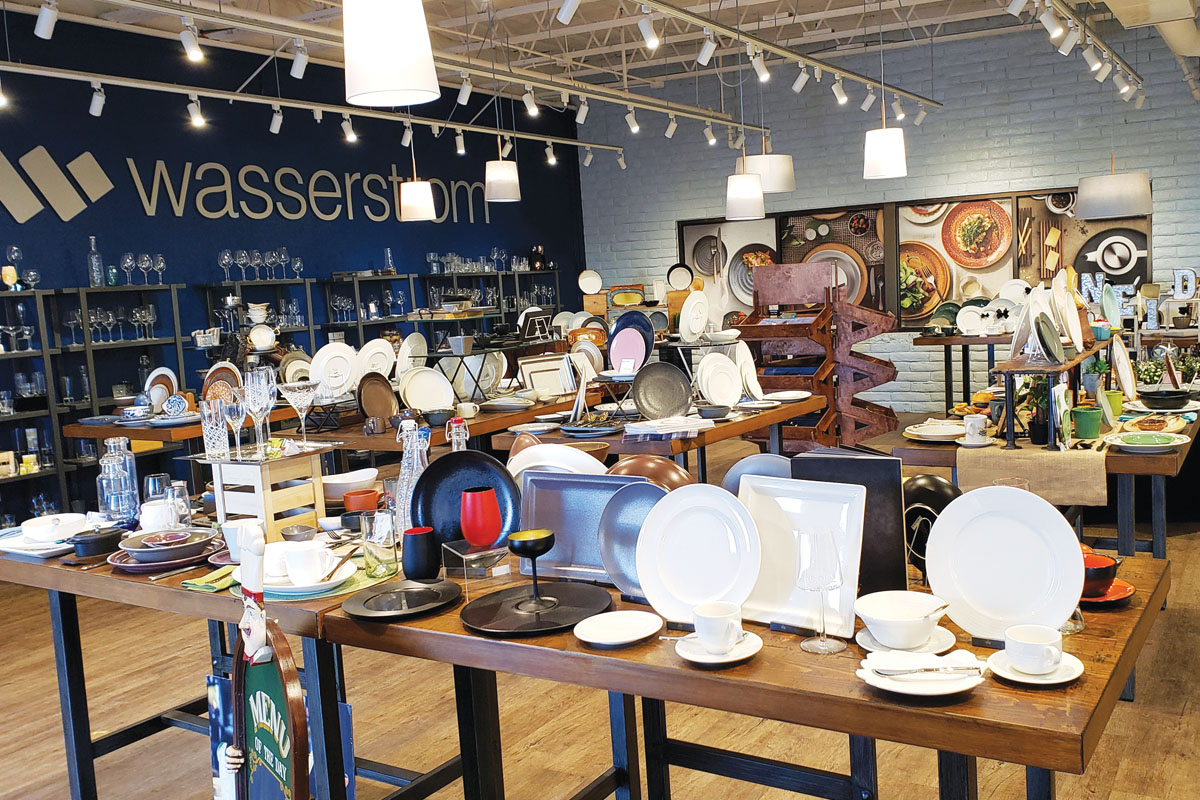 What's a Dealer?
For FER's Top Dealers Report ranking, we use the following criteria:
To be ranked, the dealer must independently verify its volume. This is usually done with a letter or signature from a certified public accountant. A dealer must verify its volume each year. Dealers can report their volume but choose not to verify. (All dealers verified this year.)
If more than 50% of a distributor's sales are from paper, chemicals and other nondurables, we do not include them. This excludes nearly all broadline distributors and paper distributors that have significant equipment and supplies volume.
We also pay attention to the markets the dealers serve. We exclude distributors we know are mostly niched in the supermarket or convenience store markets, even if they have large volumes in foodservice equipment. We thus exclude distributors such as Fortier Inc., a convenience store specialist, but include Stafford Smith. The latter does significant work in retail segments but is historically (and remains) foodservice-oriented. The aim with all these criteria is to keep the listings apple-to-apples.
2020 Top Dealers
Sponsored by  

| Rank | Company | Headquarters | 2019 Revenue | 2018 Revenue |
| --- | --- | --- | --- | --- |
| 1 | TriMark USA | Mansfield, Mass | $2,100,000,000 | 1,970,000,000 |
| 2 | Clark Associates | Lancaster, Pa.  | $1,594,197,013 | $1,376,178,000 |
| 3 | Edward Don | Woodridge, Ill. | $1,125,600,000 | $1,027,000,000 |
| 4 | Wasserstrom Co | Columbus, Ohio | $702,000,000 | $673,000,000 |
| 5 | Singer Equipment | Elverson, Pa. | $447,446,033 | $381,459,365 |
| 6 | The Boelter Cos. | Waukesha, Wis. | $346,000,000 | $346,000,000 |
| 7 | Bargreen Ellingson | Tacoma, Wash. | $285,000,000 | $274,000,000 |
| 8 | Stafford Smith | Kalamazoo, Mich. | $241,229,737 | $220,341,375 |
| 9 | KaTom Restaurant Supply | Kodak, Tenn. | $200,028,320 | $152,271,421 |
| 10 | Johnson-Lancaster and Associates | Clearwater, Fla. | $189,500,000 | $149,500,000 |
| 11 | Central Restaurant Products | Indianapolis | $139,000,000 | $137,000,000 |
| 12 | Mission Restaurant Supply | San Antonio | $131,000,000 | $128,000,000 |
| 13 | Hubert Co. | Harrison, Ohio | $129,640,000 | $154,140,000 |
| 14 | Ace Mart Restaurant Supply | San Antonio | $128,668,994 | $130,240,136 |
| 15 | Innovative Foodservice Group | Tampa, Fla. | $108,500,000 | $101,100,000 |
| 16 | C&T Design and Equipment Co. | Indianapolis | $107,500,000 | $107,230,949 |
| 17 | Action Sales | Monterey Park, Calif. | $98,800,000 | $96,000,000 |
| 18 | Hotel and Restaurant Supply | Meridian, Miss. | $87,179,172 | $94,068,999 |
| 19 | The Sam Tell Cos | Farmingdale, N.Y. | $86,100,000 | $88,520,000 |
| 20 | Culinary Depot | Monsey, N.Y. | $79,000,000 | $70,000,000 |
| 21 | Doyon Despres | Brossard, Quebec | $77,900,000 | $82,000,000 |
| 22 | Mobile Fixture and Equipment | Mobile, Ala. | $67,728,636 | $63,615,844 |
| 23 | Kittredge Equipment | Agawam, Mass. | $53,550,000 | $57,300,000 |
| 24 | Amundsen Commercial Kitchens | Oklahoma City | $40,145,000 | $33,000,000 |
| 25 | W. West Equipment & Furnishings | Denver | $37,818,106 | $29,250,203 |
| 26 | State Restaurant Equipment | Las Vegas | $34,689,845 | $41,022,572 |
| 27 | Warehouse Restaurant Supply | Waterbury, Conn. | $34,652,000 | $27,844,000 |
| 28 | Birmingham Restaurant Supply (BRESCO) | Birmingham, Ala. | $33,577,297 | $33,070,754 |
| 29 | B&G Restaurant Supply | Pittsfield, Mass. | $33,506,341 | $31,718,378 |
| 30 | Thompson & Little Inc | Fayetteville, N.C. | $30,240,750 | $33,624,831 |
| 31 | Rapids Contract and Design | Marion, Iowa | $30,217,000 | $27,676,000 |
| 32 | Alto-Hartley Inc | Alexandria, Va. | $28,917,275 | $21,187,030 |
| 33 | Burkett Restaurant Equipment | Perrysburg, Ohio | $28,377,905 | $27,511,984 |
| 34 | Culinex (Plexus Co.) | Fargo, N.D. | $22,500,000 | $22,500,000 |
| 35 | Oswalt Restaurant Supply | Oklahoma City | $21,670,000 | $21,053,000 |
| 36 | Crest Foodservice Equipment Co. | Virginia Beach, Va. | $20,992,778 | $18,746,312 |
| 37 | * Atelier du Chef | Quebec City, Quebec | $19,468,000 | $16,124,000 |
| 38 | Breckenridge Kitchen Equipment and Design | Huron, Ohio | $18,835,779 | $17,829,551 |
| 39 | E. Friedman Associates | Brooklyn, N.Y. | $17,200,000 | $17,200,000 |
| 40 | Atlas Restaurant Supply | South Bend, Ind. | $14,430,554 | $15,008,056 |
| 41 | United Restaurant Supply | Colorado Springs, Colo. | $14,036,596 | $14,069,266 |
| 42 | Curtis Restaurant Supply | Tulsa, Okla. | $13,396,960 | $16,729,000 |
| 43 | FRS Inc | Charleston, S.C. | $11,950,178 | $11,982,633 |
| 44 | Carnegie Foodservice Equipment & Supplies | Altoona, Pa. | $11,587,147 | $9,380,725 |
ABOUT THE RANKINGS
FER's Top Dealers Report is a ranking of dealers who have provided independent verification of their revenues, usually in the form of a letter or signature by a certified public accountant. Forty-two U.S. dealers verified their revenue figures this year; the ranking also includes two Canadian dealers that provided verified sales volumes. Year-to-year changes should not be considered a measure of performance, as a wide variety of factors can affect dealer volume in any given year. To learn what, how and who we count or what's a dealer, see Page 37.
* Dealer verifying for the first time this year.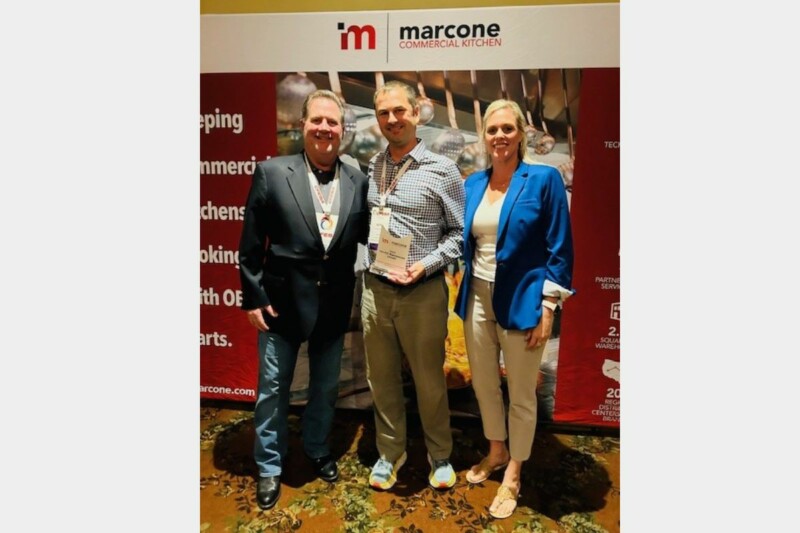 Awards and Recognition
Last month, during a dinner at the CFESA Conference in San Antonio, Texas, Marcone Group announced the recipients of its inaugural Trilogy awards. The awards are meant to recognize the…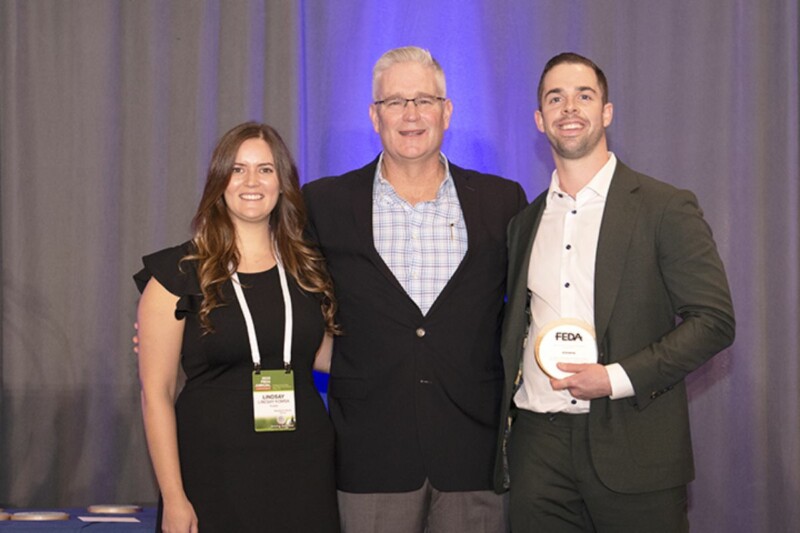 Awards and Recognition
The association acknowledged members who are advancing the industry through exemplary leadership and service.