Are Nontraditional Locations Becoming More Traditional?
Five Brands Recently Announce Openings in Unconventional Spots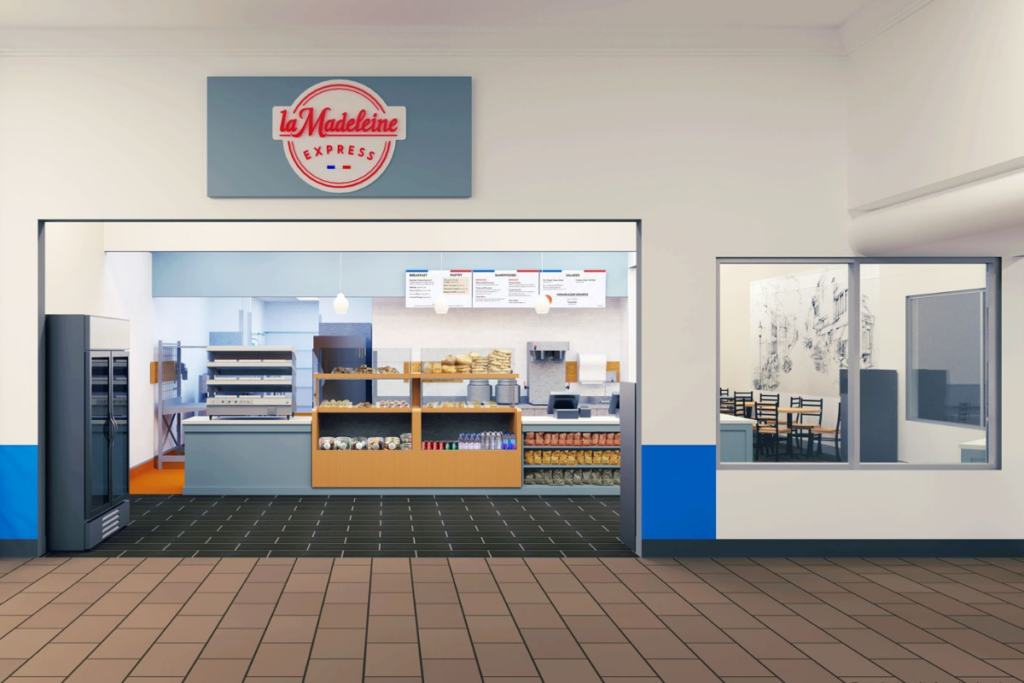 The "if you build it, he will come" mantra may be shifting for some operators to "build it where they come" as more brands are opting to squeeze their restaurants into preexisting locations that already have foot traffic, like hotels, universities and grocery stores.
While it's nothing new to see restaurants from QSRs to full-service concepts running outside of their own four walls—for instance, airport-goers have an array of chain options to choose from, and gamblers have a nice selection in casinos—they've been called nontraditional locations for a reason.
But just last week and today alone, five brands announced openings in these types of venues, begging the question: Why are so many operators choosing this route?
For Dunkin' Donuts, the brand cited its ability to easily tailor its format and menu to meet the needs of nontraditional locations and capitalizing on new and existing on-the-go guests as reasons for furthering its nontraditional development. And with the acceleration of its digital platform, Dunkin' Donuts also can serve guests quickly as more order in-app.
In 2020, the brand opened 27 nontraditional restaurants in places such as the Mall of America, a ShopRite supermarket in New York, on Air Force bases in New Mexico and Utah and at the University of Maryland and University of Massachusetts Dartmouth.
This year, the coffee and doughnut chain has built on that momentum with nontraditional locations debuting in Las Vegas at the convention center and LINQ Hotel, in Arizona at Charlie's Boulder Casino and in California with the brand's 12th location with Great Wolf Resorts. It also grew its hospital presence with locations launching at Oak Hill Hospital in Brooksville, Fla., and UMass Memorial Medical Center in Worcester, Mass.
Now, the brand is targeting airport expansion for the remainder of the year, focusing on opening locations at JFK Airport in New York and O'Hare Airport in Chicago.
For two other brands, the French bakery and cafe la Madeleine and Wendy's, they're targeting Walmart stores for their nontraditional locations.
Last week, la Madeleine announced it had rolled out the first round of express locations at select Walmarts throughout Texas, with the goal to initially open 10 express cafes. Ranging from 980 to 2,209 sq. ft., the express locations offer customers the option to dine-in or get their orders to go.
"It's been really exciting to see our partnership with Walmart come to life," says la Madeleine CEO Lionel Ladouceur in a press release. "Walmart offers a unique food service experience for its shoppers, and we're proud to be a part of it by serving our fresh, French cuisine to customers looking to either sit and sip during a shopping break or purchase a signature menu item on their way out."
The express locations come with a limited menu of the bakery's most popular items, like the chicken Caesar salad and tomato basil soup, along with some new choices, like pizza, that have been crafted solely for the locations.
Wendy's also is expanding its brand in the retail store. In early August, the chain opened a Hamburger Stand unit in a Walmart in Heath, Ohio, according to an article from Nation's Restaurant News, and plans to open a Wendy's Snack Shop in yet another Ohio Walmart later this year.
Like with la Madeleine, the Wendy's locations in Walmart stores will come with truncated menus, along with a sprinkling of exclusive items, such as Frosty Fusion flavors, according to the NRN article.
This nontraditional growth comes on the heels of the chain opening its first Frosty cart in July at ZooTampa at Lowry Park in Florida, according to the Tampa Bay Times, that serves Frostys and other frozen desserts.
On top of these nontraditional locations, Wendy's announced last week plans to open 700 delivery kitchens across the U.S., Canada and the U.K. by 2025, with 50 operating by the end of the year.
"The demand for convenient delivery solutions means we must look for opportunities beyond our traditional restaurant formats, especially in dense urban areas," says Abigail Pringle, Wendy's president of international and chief development officer, in a press release.
Then, last week, Firehouse Subs also announced continued growth in the nontraditional space with the opening of a location at Florida Institute of Technology. In addition to serving students, staff and faculty, the restaurant also offers in-house catering services for on-premise university events.
In 2018, the brand opened its first on-campus college location at Western New England University in Massachusetts and announced plans to open several more college locations over the next five years. The locations, each 600 to 800 sq. ft., serve up a modified version of the brand's classic offerings, which reduces the need for significant storage space.
As of February, the brand operates in four airports, on five college campuses and at Baptist Methodist Hospital in Florida. Steve LaBostrie, the senior manager of nontraditional locations, cited visibility as a reason to continue to push forward in opening more nontraditional locations.
Looking ahead, the brand plans to target spaces like plazas and casinos.
As for the full-service restaurant IHOP, Dine Brands Int'l. announced today plans to open five nontraditional locations over the next five years in Ontario as part of a franchise deal with the Toronto-based investment company K2 Group.
The first, slated for construction this month and expected to open in early 2022, will be at a truck stop in Belleville. Other nontraditional locations will follow in places such as Hamilton, Waterloo and London, though the venues in which they will be opening haven't been disclosed.
Kailash Kasal, the president of K2 Group, said in a press release that he was confident the nontraditional locations will be a success "as we work to meet our guests where they are."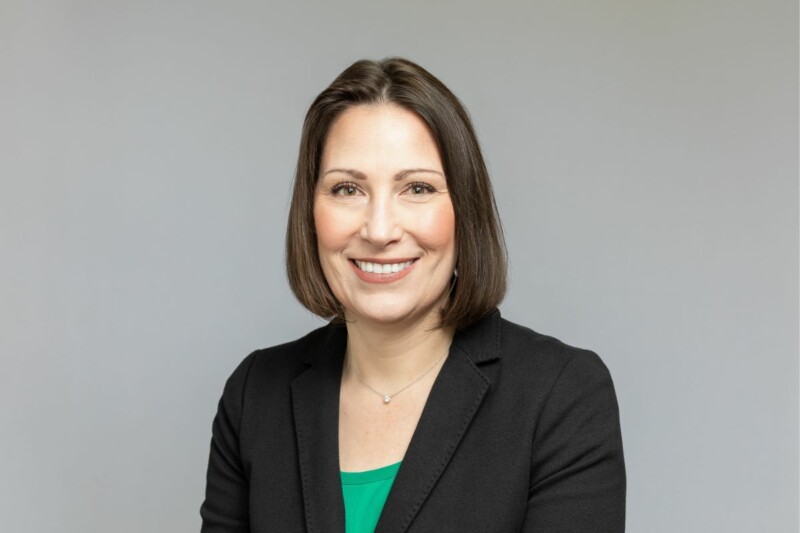 Event Coverage
Foodservice Packaging Institute's Natha Dempsey will offer a deep dive on recycling and composting.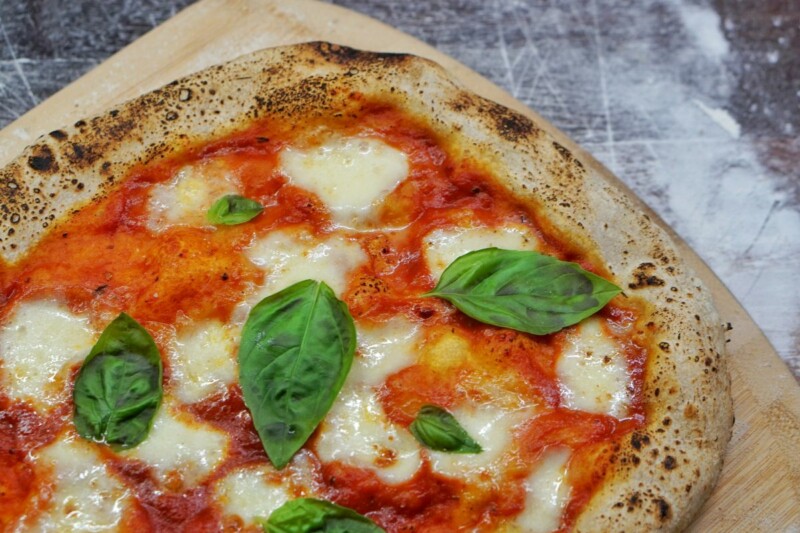 Economic News
Sales and traffic growth show positive signs, while quick-service marks the best performing segment.