Chicago Names Winning Designs in Winter Dining Challenge
Heated tables, dining "cabins" could help restaurants combat COVID.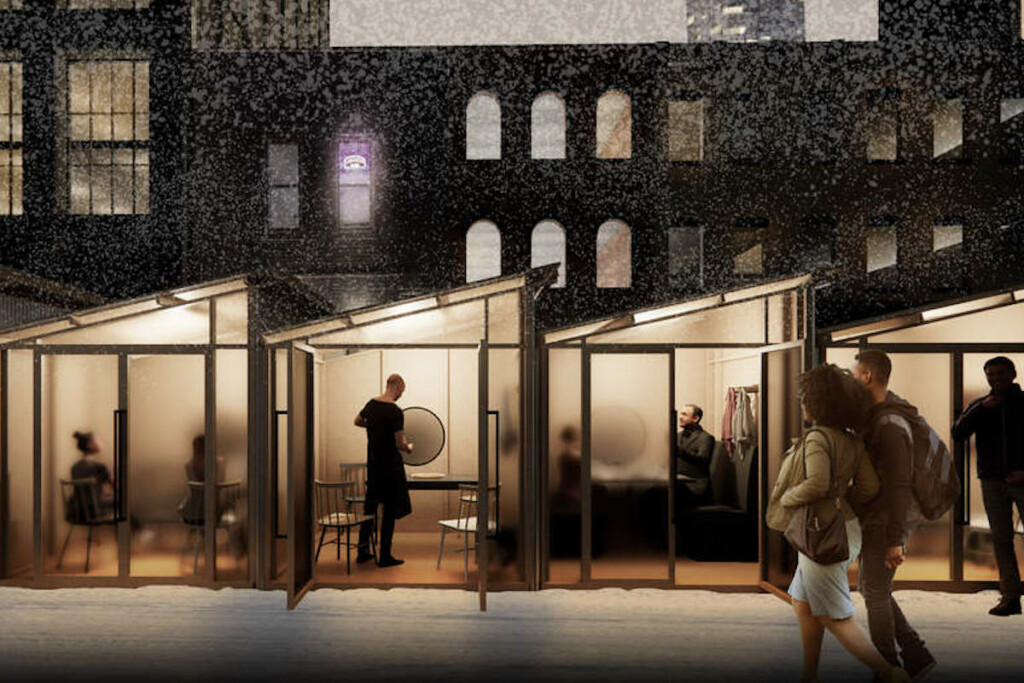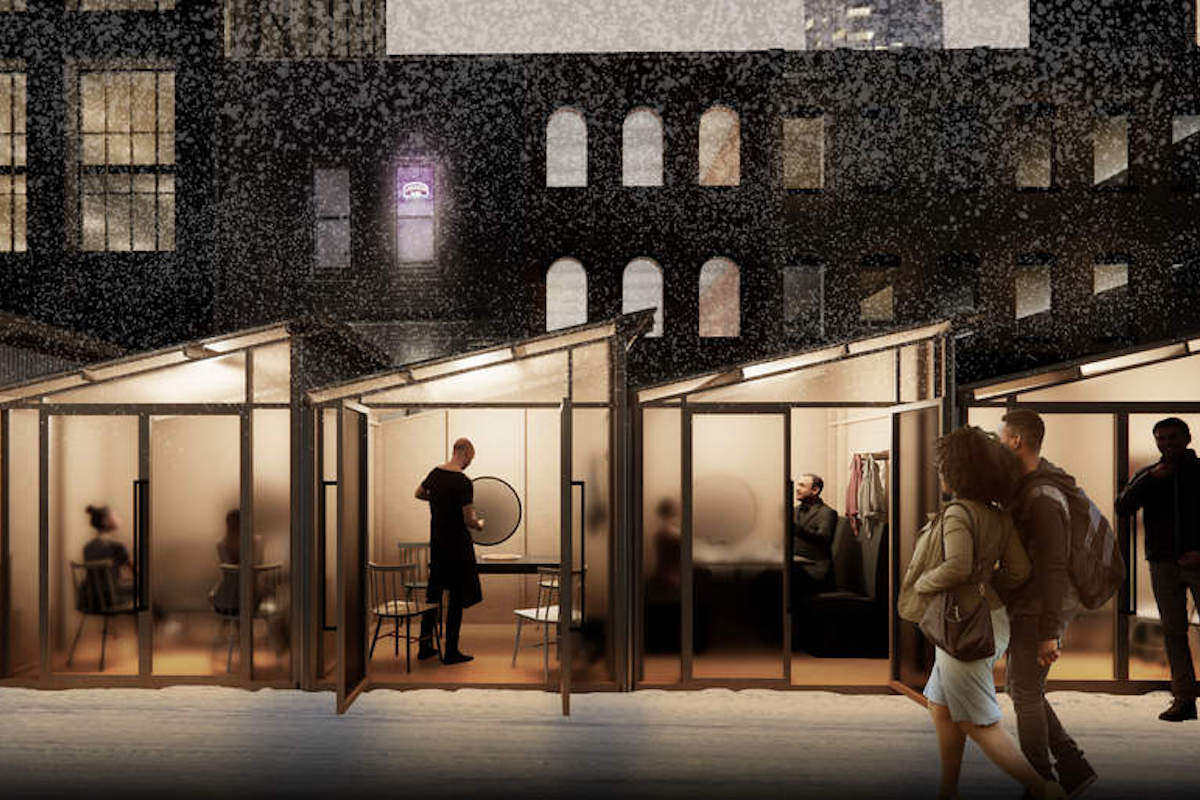 Three winning ideas were announced today in the Chicago's Winter Dining Challenge that drew more than 600 entries. A partnership between the City of Chicago, the Illinois Restaurant Association and BMO Harris Bank, and facilitated by IDEO, the contest sought solutions to help the restaurant industry "stimulate and encourage safe outdoor dining and entertainment during cold weather in Chicago." Winners included parking-space size dining enclosures and a heated table that borrows from the Japanese kotatsu model.
The winners:
Heated tables. Inspired by kotatsu tables popular in Japan, one winning entry would outfit the underside of dining tables with an electric heating element, made with grills to protect from burns. A blanket or duvet is then draped over the top of the table and covered with a second tabletop for additional warmth and safety. Heated tables would allow restaurateurs to continue serving diners outdoors on decks, rooftops, patios or parking lots they may already have invested in or upgraded this summer, the entry contends.
Modular dining 'blocks.' Winning solution No. 2 would have the city deploy modular dining blocks for outdoor dining in select neighborhoods. Each paintable block is constructed of metal frames, polystyrene and MDF, and contains two bench-style seats, a table, lighting and heated flooring. The sides are open to allow for airflow. A fastening plate and insertable pin-joint system allow multiple modules to be connected for a larger dining party, and the modules can be moved around easily using a caster-wheel dolly for safe social distancing and to suit different outdoor dining configurations in parks, on sidewalks or in parking lots.
Parking lot cabins. Inspired by ice-fishing cabins, the third winner similarly proposes individual dining rooms that fit the footprint of a 9-ft.-by-18-ft. parking space. According to the entry, the lighted cabins would be made of wood, corrugated metal, polycarbonate plastic and standard framing hardware. Radiant heating in the floor allows for added warmth. Ceilings would be vented to allow air to circulate—a precaution against COVID—and windows would allow diners to feel a sense of community with fellow diners while maintaining a safe distance.
Chicago's contest is just one such effort to come up with new prototypes for our current times and beyond. City leaders, designers, architects, consumers and others elsewhere are pitching their own ideas, all for the purpose of bolstering the restaurant industry.
Hear more from experts at the Illinois Restaurant Association and IDEO about the themes to come out of Chicago's Winter Design Challenge at Foodservice Equipment Reports' Virtual NEXT: New Equipment Expo and Trade Show on Oct. 22.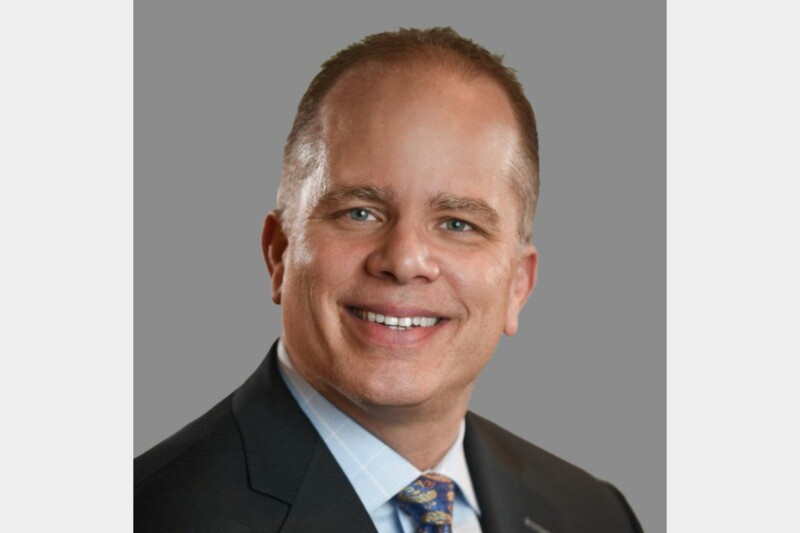 Appointments
CEO Tom Wienclaw says the individual 'will be instrumental in making a huge impact for TriMark's customers.'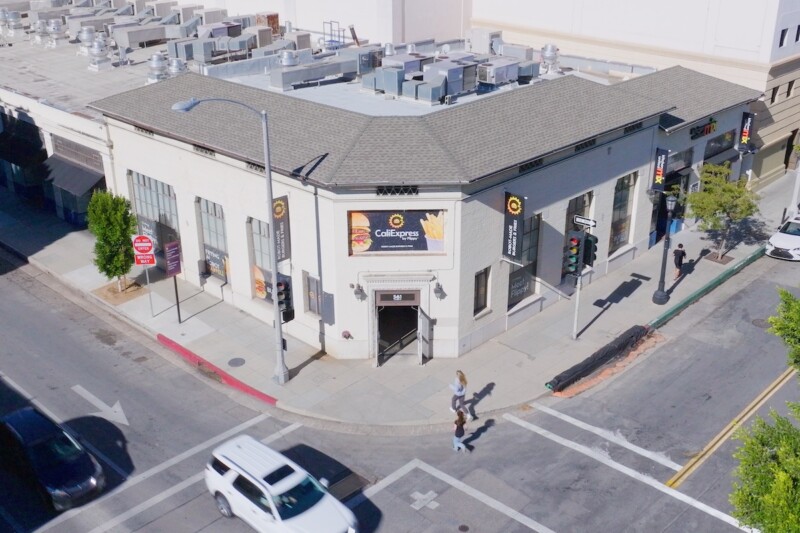 Company News
The new concept's robotic grills, fryers, kiosks and more look to deliver advantages for staff, customers alike.