Designing for POS Systems
Consultants and other experts share tips when creating spaces for point-of-sale system components.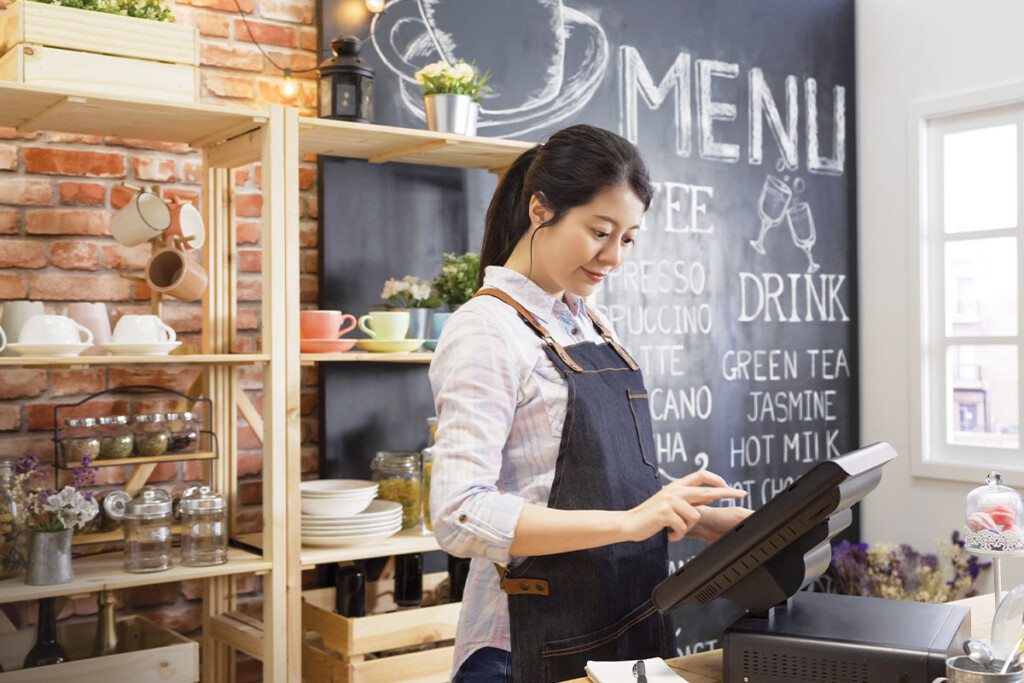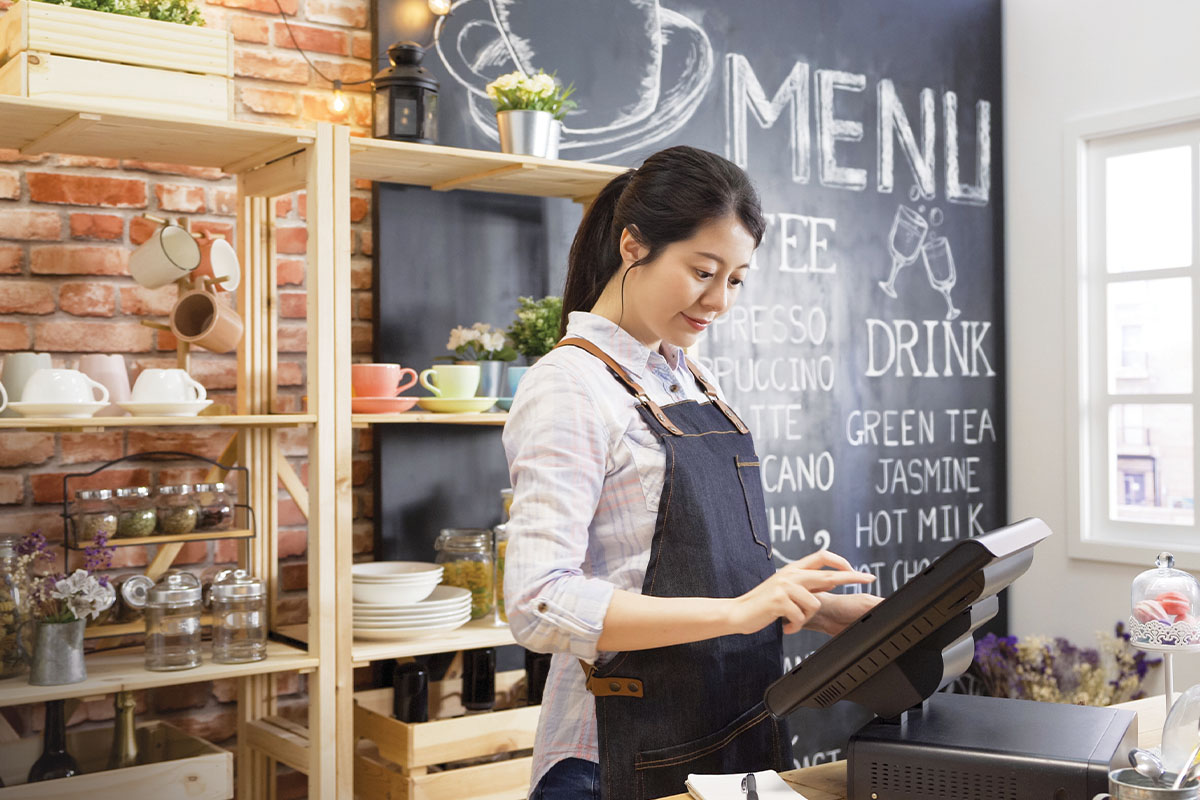 Before you even begin to think about how much space to leave on a counter somewhere for a cash register (or what passes for one these days—perhaps a tablet, card reader and cash drawer), consultants say it's a good idea to back up and figure out what the POS system looks like in the first place. Here are some factors to consider:
The customer experience comes first.
"Pointof- sale is about the transactions," says Joe Schumaker, president and CEO, FoodSpace, Eagle, Idaho. "As long as the money goes in the bank at the end of the day, it doesn't matter what you use. So, if you look at the customer experience instead to see how they order, where they order, how and where they want to consume that order, that will dictate how the POS system is designed."
Communication with production areas is essential.
Entering an order in a POS system is just the beginning of the transaction with a customer. "You have to think of not only the POS system," says Rob Grimes, president and CEO, International Food and Beverage Technology Association, Potomac, Md., "but also communications to the pickup side, the drive-thru, the drive-thru production area, the kitchen, and so forth. Delivery, for example, was growing before the pandemic, and growth will last beyond COVID. If you're not using a ghost kitchen for that, it may mean incorporating a new production area in your facility that POS will have to communicate with."
POS software should interface with all your other systems.
"Operators should choose a software interface that accommodates their business requirements during the sale and post-sale," says Keith W. Short, design director, West, Cini-Little Int'l., San Francisco, "i.e., ordering, inventory control, menu demands, CRM and so forth.
Also, software should be user-friendly for the customer/diner within self-serve applications."
Build an infrastructure that supports customer- centric operational demands.
"When you evaluate things like [kitchen display systems] compared to or paired with kitchen printers," Schumaker says, "look at operational efficiency, which leads back to a great customer experience. Hard-wire data transfer is more reliable than Wi-Fi, for example, so design it in from the beginning. Components like KDS screens just work better with hard-wired Ethernet connections."
Design spaces for the components you choose.
Shelves for printers, mounts for KDS screens, counter space for credit card readers, tablets or POS terminals all are part and parcel of the design for POS systems. But you also have to think of elements and/or components like cupboard or closet space for servers for on-premise systems, or modems and routers for cloud-based systems; floor, wall or counter space for POS kiosks; and even space for hot or cold food lockers that can open with QR or bar codes on smartphones.
"POS components themselves should be minimalistic to complement or blend into the architect's design," says Short.
Plan for the future.
"Everyone was heading toward mobile-first POS systems before the pandemic," Schumaker says, "but now people are going all-in, developing an experience-driven app first and solving the backend later rather than trying to build an app onto an enterprise system."
Look for POS systems that are flexible and minimalist compared to older terminal-based systems, and can expand easily with your business. And IoT-connected devices and robotics will play an increasingly important role in the kitchen, according to Grimes.
"Providing additional power and data requirements for future growth, ensuring that software will evolve with the client's business, and offering periodic training for both existing and new staff members are all key to successful design," Short says.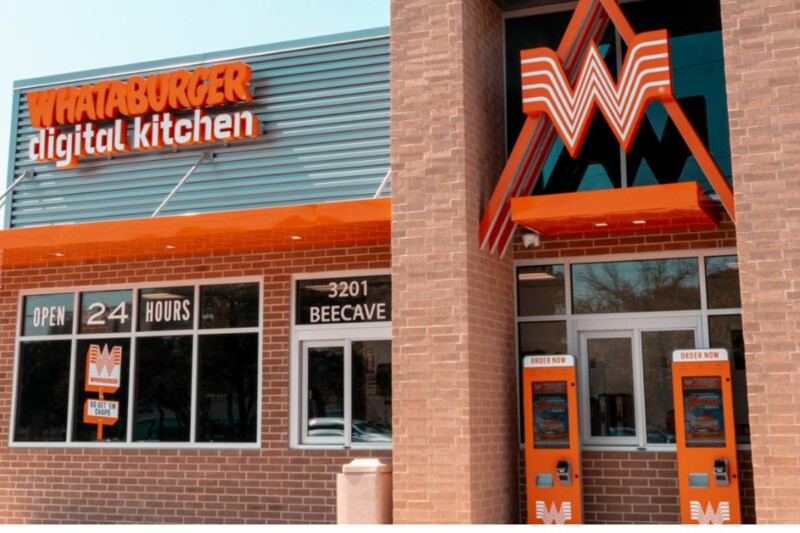 Design Trends
Designed for guests on the go, the store features this technology to create a quicker, more convenient experience.