Expanding Outdoor Dining? Break Out the Melamine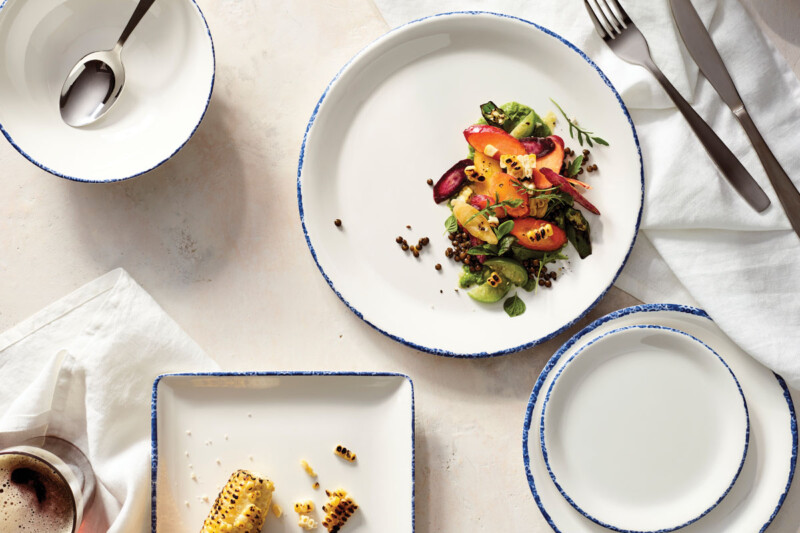 Patio season takes on even greater importance this year as social distancing puts a premium on outdoor seating. Operators expanding outdoor dining may look to melamine tabletop items, which are less breakable and lighter for servers to carry. With increased attention on safety, too, many operators are choosing melamine ramekins or single-serve side dishes to replace communal bowls or condiment bottles for these on-premise occasions.
Melamine, a durable and lightweight type of plastic, has come a long way in recent years, as manufacturers have improved its aesthetic similarities to china and added on-trend colors, patterns and finishes. (Even some melamine manufacturers admit that, these days, they need to pick up and carefully inspect tableware to verify whether they're eating off china or melamine.)
Indeed, durability and aesthetics are the two differentiators among today's brands, and are the most important criteria when choosing melamine dinnerware, displayware and trays.
Durable But Not Indestructible
Melamine is roughly four times stronger than ceramic, makers say. While melamine pieces are comparable pricewise to their ceramic counterparts, savings come in the form of much lower replacement costs.
Thicker, heavier and glossier melamine products are generally more expensive, as weight determines 70%-80% of the cost of melamine products (they also look the most like porcelain or china). Manufacturers may offer a one- to four-year warranty on these thicker, higher-end lines.
Most operators end up replacing their melamine as a result of breakage, or to fading, scratching or chipping, or because they're updating the look of their tabletops.
Melamine isn't indestructible, though. Serrated knives can leave lasting scratches. And because it's temperature safe to 212°F, the material is nonmicrowavable and not for use in ovens. Melamine is safe in commercial dishwashers, though operators will want to check to make sure their detergent is compatible with melamine; chlorine, chlorine-based detergents and bleach can damage it.
Get the Look
Manufacturers continue to add colors, patterns and shapes that make melamine a good choice for updating a tablescape. From rustic finishes that mimic earthenware to sleek, classic rimmed pieces that resemble china, melamine tableware can fit most operations from cafeterias to upscale casual restaurants to poolside dining.
Patterns, special finishes and customizable logos are achieved by decaling the melamine with a thin sheet of food-safe paper covered by a glaze. These decals generally make a melamine piece more expensive, and they can show wear—in the form of peeling or fading—more quickly than plain melamine.
Operators who don't want to purchase an entirely new line of tableware can still benefit from melamine. Some restaurants supplement their existing entree plates and bowls with melamine appetizer plates, dessert bowls or ramekins in unique, Instagrammable mix-and-match colors and patterns.
Because many melamine brands are similar in their construction and quality, aesthetics are why an operator might choose one line over another. The options can be dizzying, so before shopping around, buyers should identify the style their establishment exudes and what type of food will be plated on the melamine pieces. The latter question will determine whether pieces should be low-rimmed or bowl-like, square or round, with dividers or without.
Operators also should consider how long they need the melamine to last. A concept whose style or colors change frequently may not need to purchase a heavy-duty, more expensive line.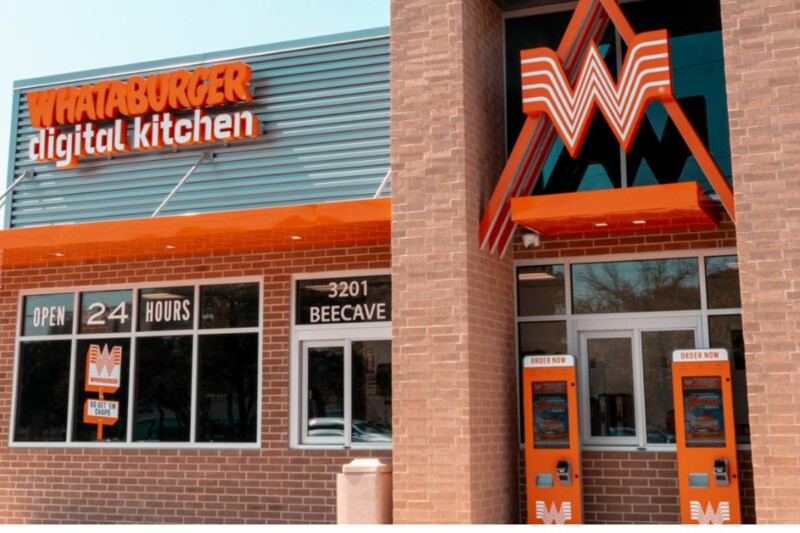 Design Trends
Designed for guests on the go, the store features this technology to create a quicker, more convenient experience.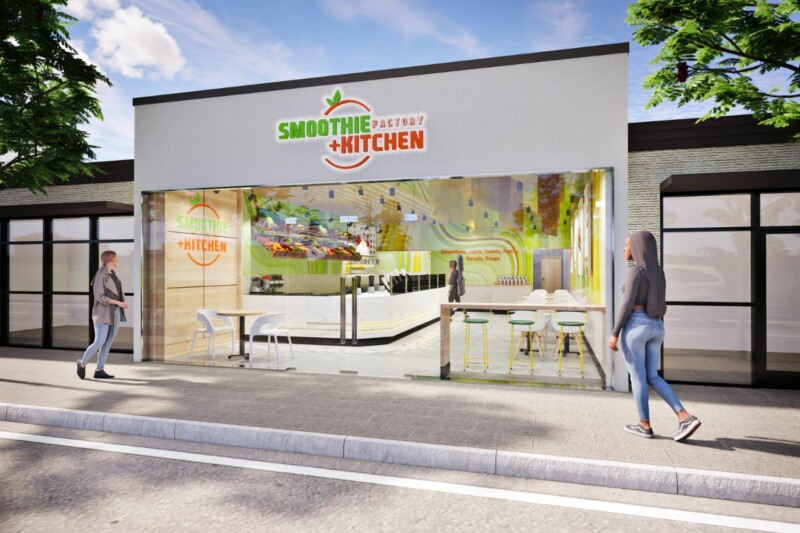 Design Trends
Originally a juice bar concept, the brand will lean on this equipment to offer guests grilled "folds," toast options and salads.
[fer_legacy_gallery_bottom] [fer_gallery]