Focus On: Corporate Foodservice
B&I operators are reimagining how to feed a dispersed workforce.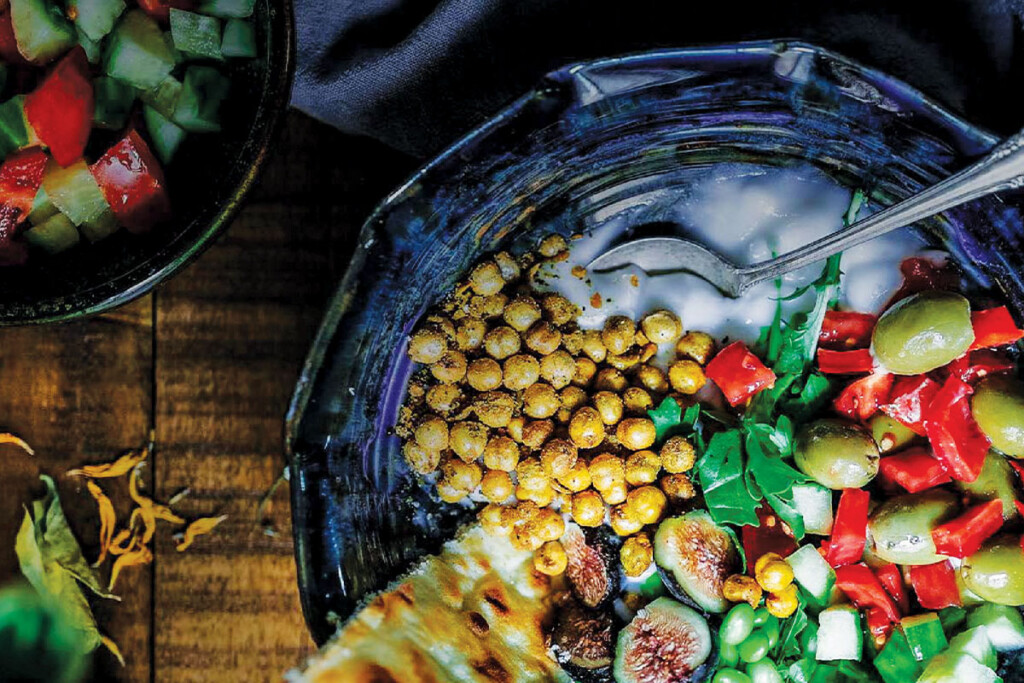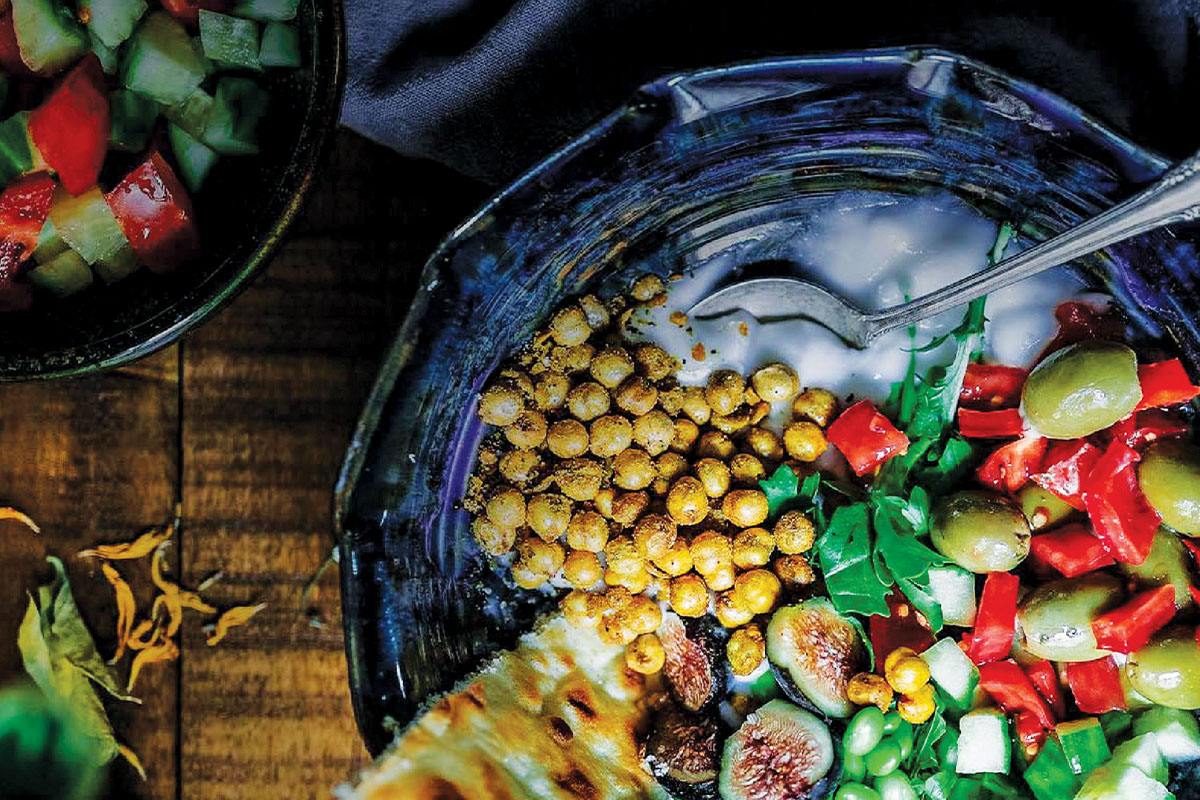 When the COVID-19 pandemic forced corporate employees to trade their cubicles for the work-from-home life, their respective foodservice operations in many cases were forced to hit the pause button. "It's also provided us with, for lack of a better phrase, a reset button," says Damian Monticello, senior manager of hospitality services for GuideWell. As employees start to return to work in-office, operators are reimagining what foodservice might look like for a workforce that is likely to remain dispersed in the long term, with some employees in-office, some working from home and others doing a bit of both.
THE GROWTH FORECAST
Kevin Banas, project manager with Cini-Little Int'l., who designed foodservice facilities for companies such as LinkedIn and Sweetwater Sound, says many clients have put projects on hold due to uncertainty about the future of their office space.
"A lot of companies are downsizing their office footprint, hot desking or having more employees work from home and less in the office," Banas says. "So that would give them a chance to evaluate the size of their corporate servery. I think in the B&I sector, a lot of decision-making has been postponed."
Mike Gillespie, president of corporate services for Sodexo, says he predicts a gradual return of employees to the office this summer and fall. "But I don't personally think we get back to the pre-pandemic revenues or even [volume of ] people on-site until probably a year from now," he says.
"You hear numbers as high as 70, 80 percent of the workforce at some accounts were furloughed and that's an awful lot of people," Monticello says. "There is going to be a massive race for talent. We are all going to need to restock, restaff and, in essence, retrain."
TRENDS + INNOVATIONS
"Trying to force thousands of people into a cafeteria through a serving line within the span of a couple of hours really isn't appealing to employees," says Robert Gebhardt, JLL's experience services lead for the Americas. Instead, he expects to see more micro-markets dispersed throughout workspaces.
Barista-manned bars with a wellness focus will continue to gain traction. "Employees can collaborate around a cup of coffee, smoothie or a wellness beverage," Gebhardt says. "Employees want to feel safe and feel supported from a wellness standpoint. How do we provide them with a break in the day, a mental moment to disconnect, but also how do we fuel them through food and drink in a healthy way?"
Expecting that employees will continue to crave variety after having myriad options via third-party delivery apps while working from home, operators are turning their cafes into a ghost kitchen of sorts, churning out multiple branded concepts for carryout. "We thought, what's the way we can provide the most options to everybody?" Monticello says. "Through mobile or desktop ordering, we can provide a lot of different concepts but not have to staff every station out in our servery space. … We took the idea and approach of making our kitchen more of a makeline like you would see at a fast-casual operation."
Companies that have provided free meals as an in-office perk are looking for ways to deliver food to employees working from home. Sodexo's recent acquisition of Nourish Inc. and expansion of Good Eating Co. in the U.S. will support a hub-and-spoke strategy of delivery to both employees' homes and also to the offices of companies with or without kitchens.
THE STATS
According to the Society for Hospitality and Foodservice Management's January 2021 Back to Work Survey:
47% of survey respondents predicted that 50% of their employees will be back to work in-office by the third quarter of 2021. 55% of respondents predicted that 75%-100% of their employees will be back to work in-office by the first quarter of 2022.
95% said they planned to provide limited service, i.e. grab-and- go, when 25% of employees return to work.
89% said they planned to reopen cafes with full service once 75%- 100% of employees return to work.
12% said they would have a budget for kitchen equipment once 75%- 100% population is achieved.
25% said their company will use ghost kitchens or third-party delivery for remote employees.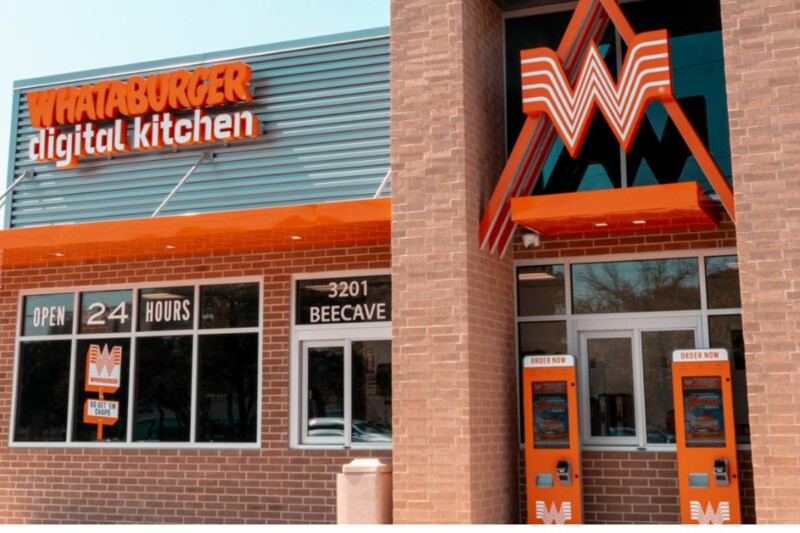 Design Trends
Designed for guests on the go, the store features this technology to create a quicker, more convenient experience.