Focus On: Limited Service Restaurants
From growth at the drive-thru to leveraging technology, here's what's buzzing in the LSR segment.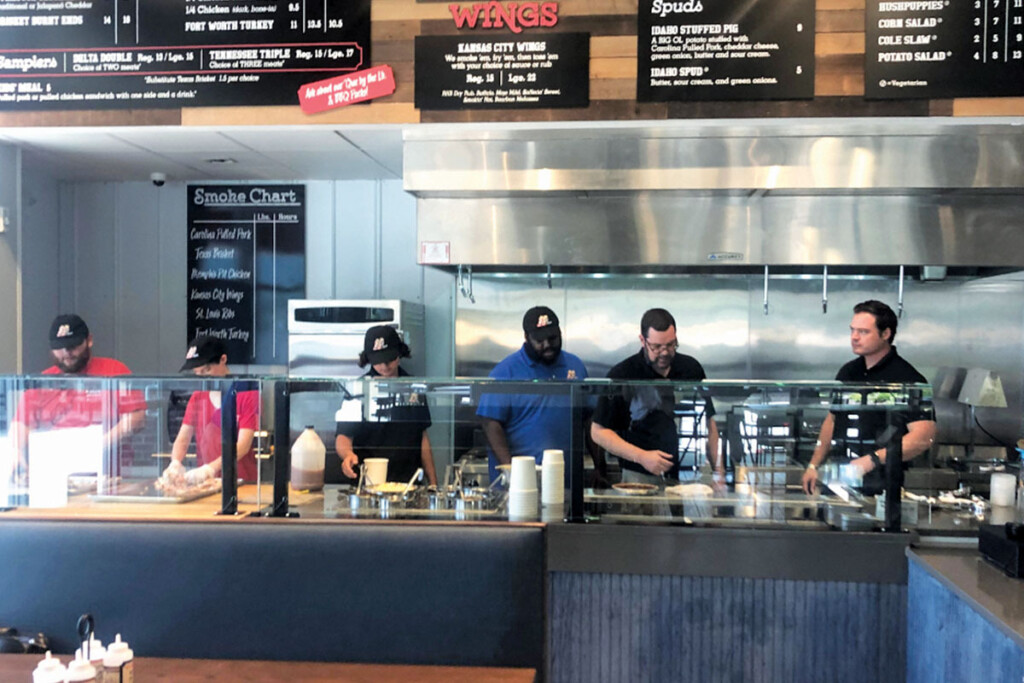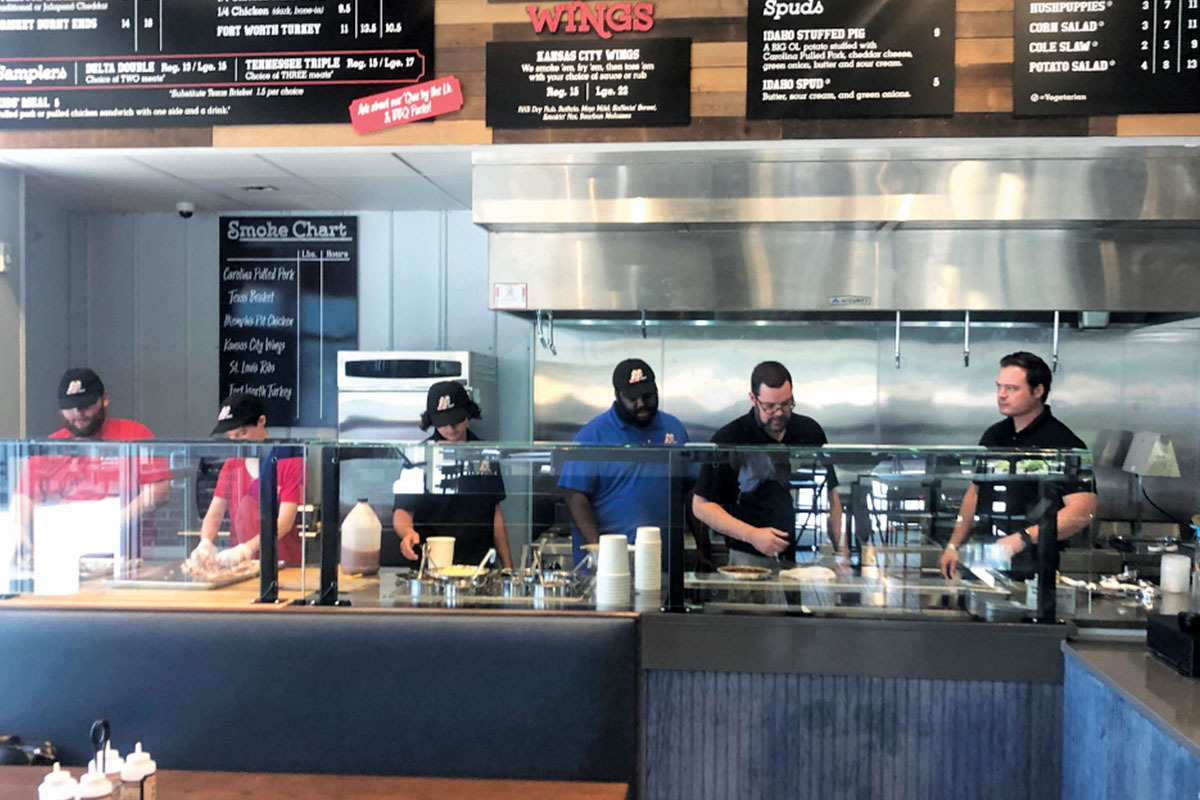 Though the plexiglass shields, masks and gloves of early pandemic days are no longer ubiquitous, cleanliness continues to be paramount to customers of limited-service restaurants, says Datassential Senior Director of Content Ann Golladay, who wrote the company's 2022 Limited-Service Restaurant Keynote report after polling 1,000 consumers and 277 limited-service operators in July and August 2022. "We see that the very top reason consumers select between limited-service restaurants is cleanliness, beating out freshness, price and quality of ingredients," Golladay says.
Though efficiency and keeping wait times down are perpetually top of mind for operators, technology also continues to hold attention. "We are seeing operators offering a lot of technology, [or being] interested in adding it, including apps, digital menu boards and even drone delivery and the metaverse," Golladay says. "On the flip side, we aren't seeing operators doing a lot to invest in their ambiance and improve the on-premise experience. Not surprising given the continued shift toward drive-thrus."
THE GROWTH FORECAST
Inflation has loomed large this year across all segments, including LSRs. Datassential predicts high inflation will persist for the rest of 2022 and first half of 2023, but unemployment will remain low and pent-up demand from the COVID pandemic will keep foodservice demand relatively strong to the tune of 5.1% real growth and 13.5% nominal growth, when compared to 2021. Inflation is expected to start to fall in the second half of 2023, says Golladay. Datassential's projected 2023 LSR operator spend is $301 billion, while the projected 2023 consumer spend is $855 billion.
TRENDS + INNOVATIONS
» Technology that helps customers keep tabs on their place in line can improve the overall experience. "I think with QSR, people have lost their patience. You see a lot more people snapping at the staff and having unreasonable expectations," says Jay Bandy, president of Goliath Consulting Group. "I think one of the things [that can help] is if people are coming in to pick up their food, showing them actually where they are in the queue via monitors; we're seeing more people doing that."
» Self-order kiosks and drones continue to gain traction. Wayback Burgers has considered kiosks in the past, however high prices were a barrier to entry, says Patrick Conlin, president of Jake's Franchising. They recently found a less expensive option and, as of press time, had shipped it out to five restaurants for a 60- to 90-day trial. In addition to shorter lines, Conlin expects to see higher ticket averages with the kiosks. "The POS system is intuitive and can suggestively sell to the guest," he says. "Our cashiers are trained to do that, but it doesn't always happen when they're busy and they have a line of guests behind them." Kiosks also remove the potential for order embarrassment. "If there is a person standing in front of me and I'm getting a double cheeseburger and an order of fries … do I really want to tell somebody I'm getting a milkshake too, or should I just ask for a bottle of water?" he says. "There's less of a guilt factor."
» Heat- and humidity-controlled drawers are helping operators create a rich sensory experience for diners. Steve Starr, president of Starr Design, recently worked with Red Hot & Blue, a full-service barbecue concept that's relaunching as a fast-casual format, with the first recently opening in Morrisville, N.C. In the full-service restaurants, back-of-house employees keep smoked proteins such as brisket and pulled pork individually covered in plastic wrap in one holding cabinet. To fulfill an order, they'd take out the protein, unwrap it, cut off the needed portion, rewrap it and return it to the cabinet. However, in the new fast-casual concept, "a big thing was the food theater associated with the cutting or fine shredding or pulling of the actual proteins," Starr says. They designed a butcher block station for the customer line with heat lamps so customers could watch the action; however, they needed a way to keep the meats moist without the constant unwrapping and rewrapping, not to mention the less-than-appealing look of plastic wrap. The solution was a four-drawer warming unit with individual heat and humidity settings optimized for each protein.
>>Bandy thinks fry stations are ripe for innovation in the future. "I think we will continue to see more self-breading machines and more fryers that have a lot of technology built in that lift your food and monitor temps," he says. "I think there's still room here for incorporating the technology into the equipment to make it work better."
THE STATS
71%
The percent of customers willing to wait no more than 5 minutes for a drive-thru order at an LSR.
52%
The percent of customers interested in drive-thru lanes for picking up an order made in advance on a mobile app.
96%
The percent of LSR operators that said inflation and increasing prices are a major challenge for operations. Further, 88% cited food and ingredient shortages, while 86% said labor shortages also are a major challenge.
64%
The percent of LSR operators who saw delivery sales through a third-party provider increase in the last year, while 41% said sales for delivery directly from their restaurant (with their own drivers) increased last year.
Source: Datassential's 2022 Limited-Service Restaurant Keynote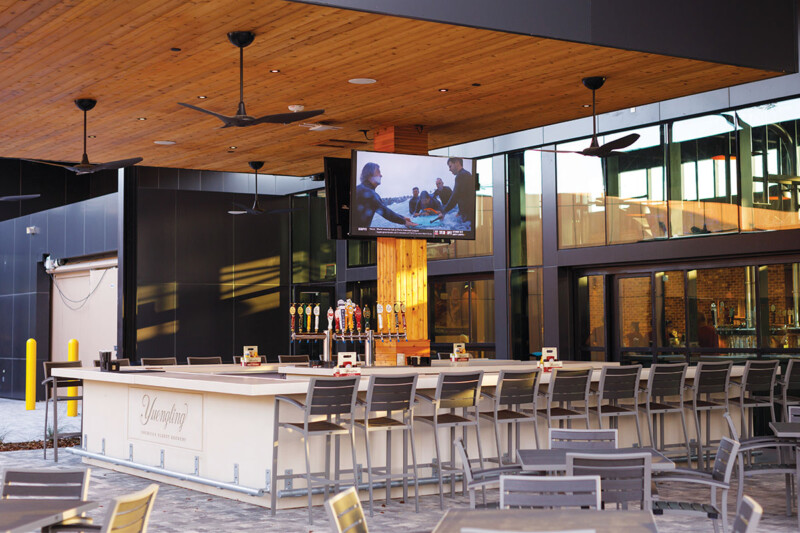 Kitchen Design
Designing a 42,000-square-foot, 800-seat entertainment and dining space centered around beer posed challenges and opportunities.