Everything from the preferences of baby boomers to staffing shortages are driving innovation in this segment.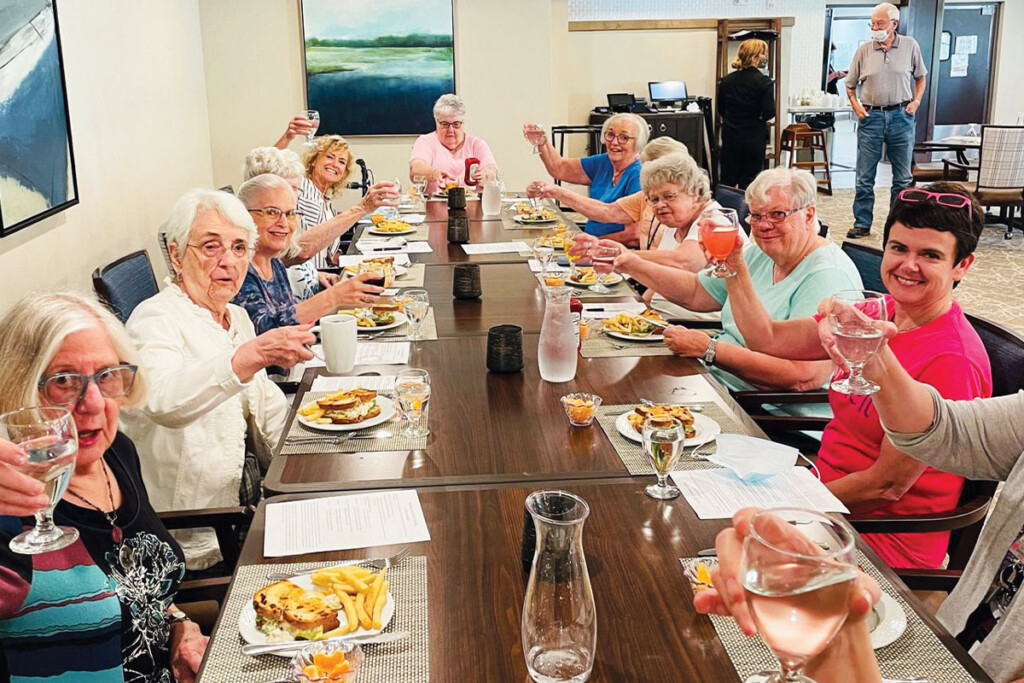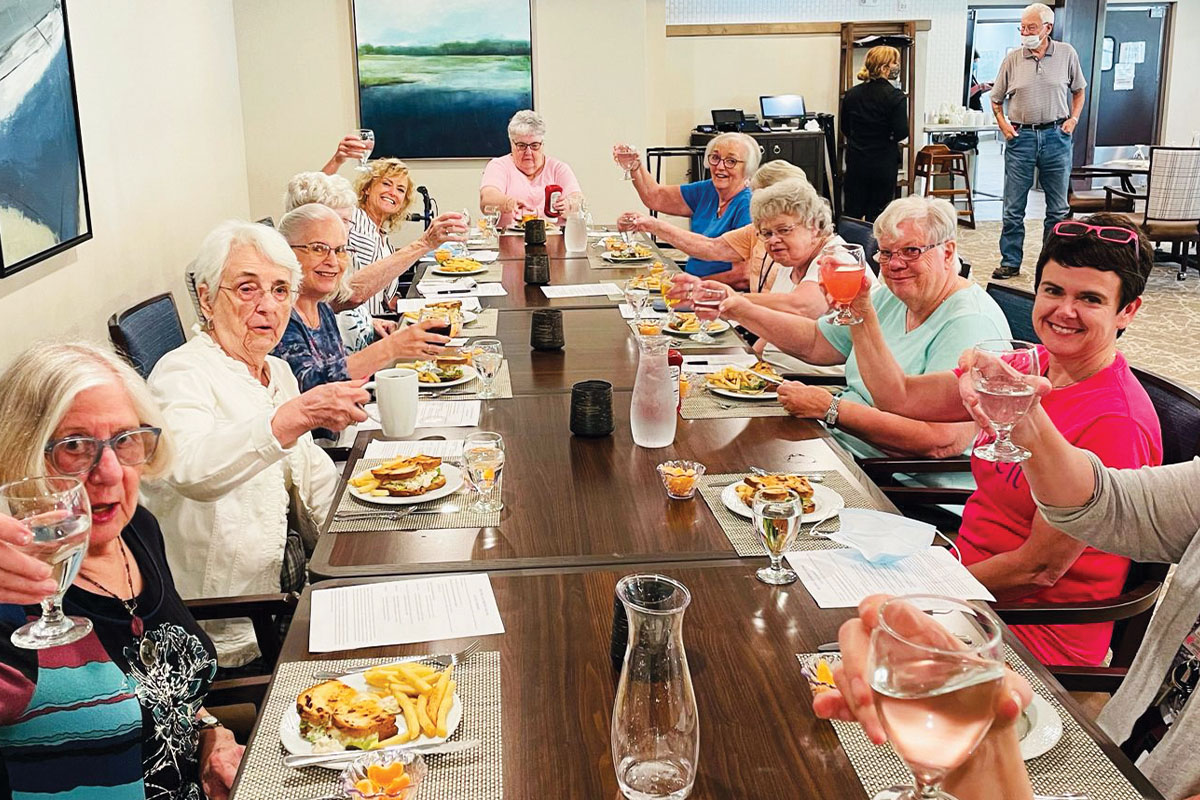 With the bulk of pandemic disruption hopefully in the rearview, the senior living segment is refocusing on another force of nature. "The impending 'silver tsunami'—roughly 76 million baby boomers now aged 55 to 75—will be a real game-changer," says Donna Wixted, a former vice president at Genesis HealthCare who is now a consultant with Ruck-Shockey Associates. More well-traveled and food-savvy than generations before them, senior living's prospective residents bring a new set of expectations. "[Senior living facilities] were largely built to meet senior needs from a safety and healthcare perspective, but now it's evolving and senior living is ripe for change, no doubt—especially in dining service," Wixted says. "Conceptually, [baby boomers] want to add years to life and life to years."
THE GROWTH FORECAST
According to IFMA Scope, released in February 2022 in partnership with Datassential, senior living's projected 2022 operator purchasing (which includes food, nonalcoholic beverages, packaging and disposables) is $3.4 billion, while consumers in senior living are expected to spend $5 billion on dining. Datassential forecasts that 2022 senior living foodservice will be about 92% of 2019 sales when the dollar growth due to inflation is backed out, according to Ann Golladay, associate director at Datassential.
TRENDS + INNOVATIONS
» Accessible customer satisfaction tools—whether through residents' room TVs or their smartphones—are more important than ever to keep tabs on residents' desires, Wixted says, from what cuisine they want to service style preferences.
» "We are struggling to get residents to come to breakfast," says Jeffrey Wuollet, executive director of culinary services for Walker Methodist, which operates senior living communities in Minnesota and Wisconsin. In response, he's launched options like a build-your-own yogurt parfait bar. "They get to choose Greek yogurt with chia seeds and other trendy stuff," he says. They also are experimenting with a low-price weekly special to entice residents who typically make breakfast in their unit.
» "One of the key indicators that I see in the future is choice; [residents] want options and there is no one-size-fits-all," Wixted says. "No longer do you want one big dining room and everyone comes there. Those large dining rooms are going to be downsized and instead it's fine-dining areas, fast-casual bistros that are becoming more popular, grab-and-go, and everyone wants pubs now." Smoothie bars for meal replacement or a snack between meals also are trending, she says.
» Upgraded coffee service is of interest. "I think coffee is really important for both our traditional resident who prefers plain black coffee and then residents who [are accustomed to] going to Starbucks," Wuollet says. "We haven't started it in any of our communities yet, but you see in a lot of newer apartment buildings, one machine where you push a button and you can order whatever you want— whether it be a latte or espresso—and I really think there will be a demand for that." Walker Methodist started offering a higher-end coffee in addition to its traditional house blend, which they hope will appeal to staff as well.
» Multi-tasking equipment like combi ovens, with recipe programming, are top of mind for future kitchen upgrades, says Wuollet. "As we deal with staffing shortages, we are hiring chefs or cooks that have very limited experience," he says. "They have not been to culinary school; they have probably worked at a fast-food restaurant. We need to meet them where they are with equipment like that."
---
THE STATS
22% of senior living communities have a kiosk with grab-and-go options1
5% have a micromarket1
11% include a food hall or station-style dining1
62% feature a casual sit-down restaurant, as compared to 46% with a fine-dining/white-tablecloth sit-down restaurant1
Datassential's Healthcare Keynote Report, October 2021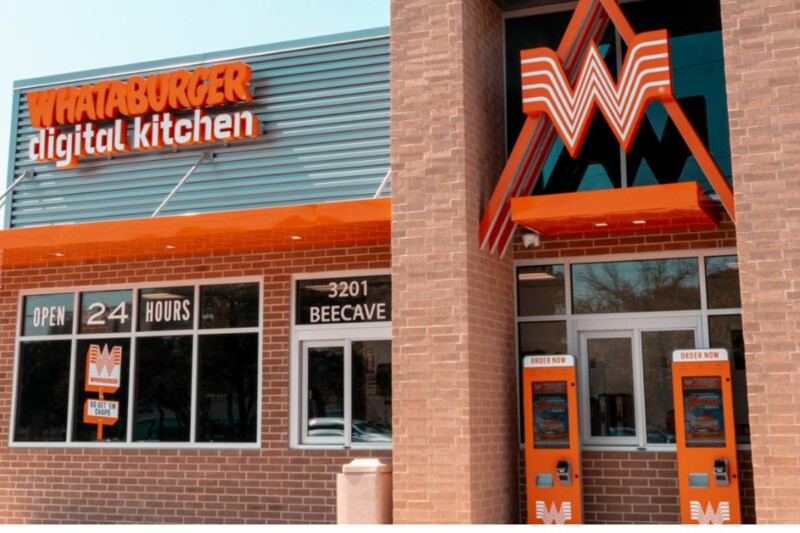 Design Trends
Designed for guests on the go, the store features this technology to create a quicker, more convenient experience.