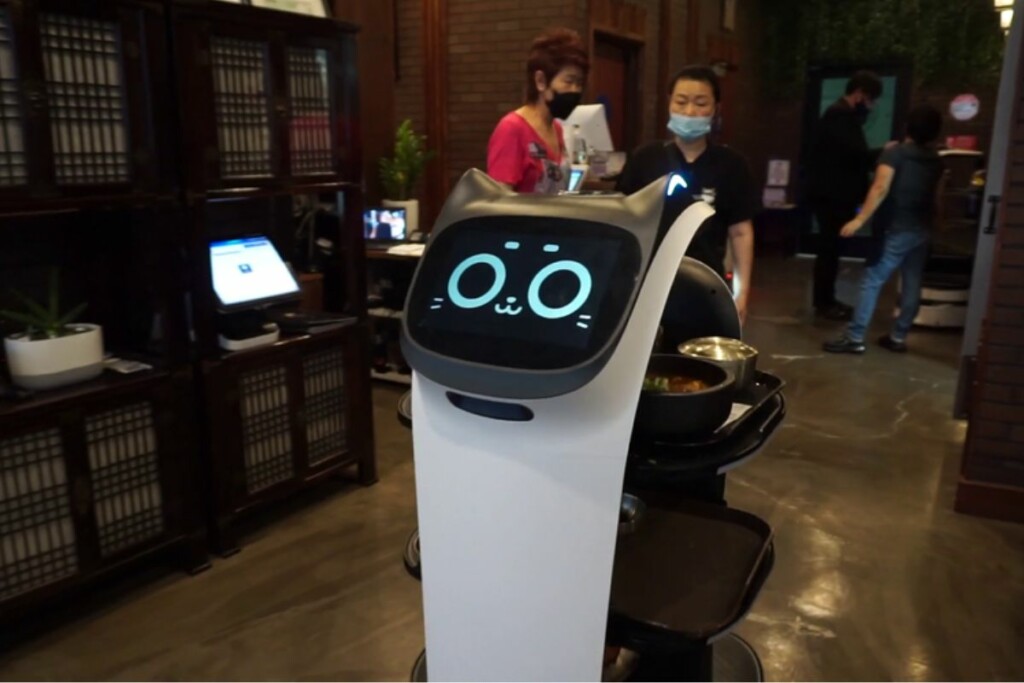 Serving robots have become common sightings coming through the dining room at Hanu Korean BBQ in Los Angeles, bringing guests side dishes, hot soups and fresh cuts of meat.
The barbecue brand invested in the technology after finding it difficult to find the right number of employees due to "wild swings in traffic" brought about by the pandemic. Two robots were programmed and deployed to work the restaurant's floor plan, including navigating the outdoor dining patio and through doors and ramps.
The brand says the robots now serve hundreds of customers daily, reducing labor overhead while lightening the load on employees. "It took a few months for the workers to get used to coordinating their work with the robots, but now they see them as absolutely essential and beneficial to their operations," says Hanu Korean BBQ in a press release.
The robots also proved to be a "game changer" in getting dishes to customers. Korean cuisine is known for its sheer variety of side dishes, says the brand, and the robots' large, multi-level trays helped ensure guests received their food quickly and refills regularly. During the dinner rush, Hanu Korean BBQ says one robot can outperform the work of a person at a fraction of the cost.
Another brand, Thai Kitchen in St. Louis, also recently added a serving robot. Owner Sasimonthon Ongartsutthikul invested in the tech, thinking it would be useful for promotional tasks but quickly learned the staff used it to reduce their workload.
Thai Kitchen claims to be among the first to launch robots for food delivery in the St. Louis region.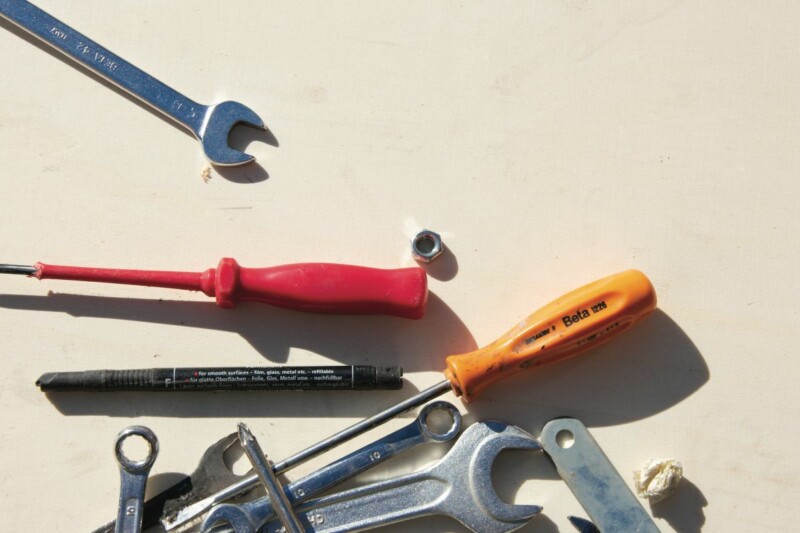 Appointments
Launched in 2022, the parts distributor continues to make changes to its sales team as it supports service agents.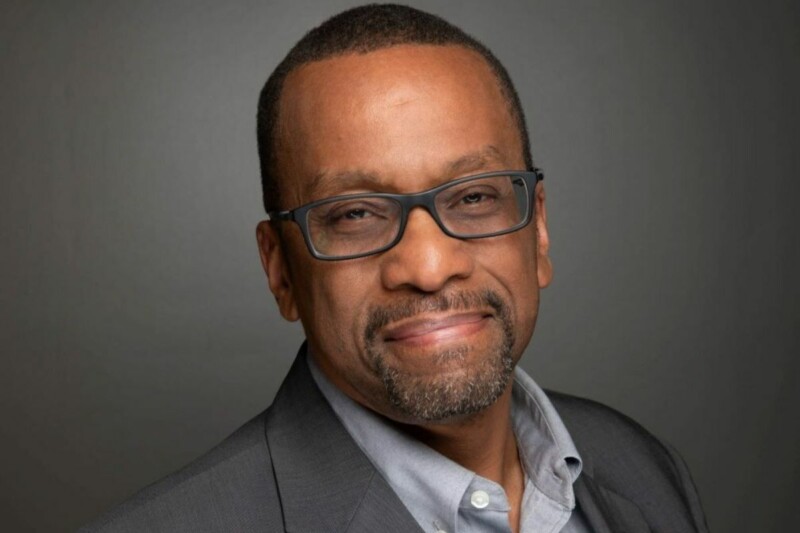 Appointments
The 30-year restaurant industry veteran held roles at Darden Restaurants and Hard Rock Café Int'l. prior to joining the seafood chain.