Hiring Talent Remains Top Industry Challenge
National Restaurant Association's Mid-Year State of the Restaurant Industry Report Highlights Factors Impacting Long-Term Rebuilding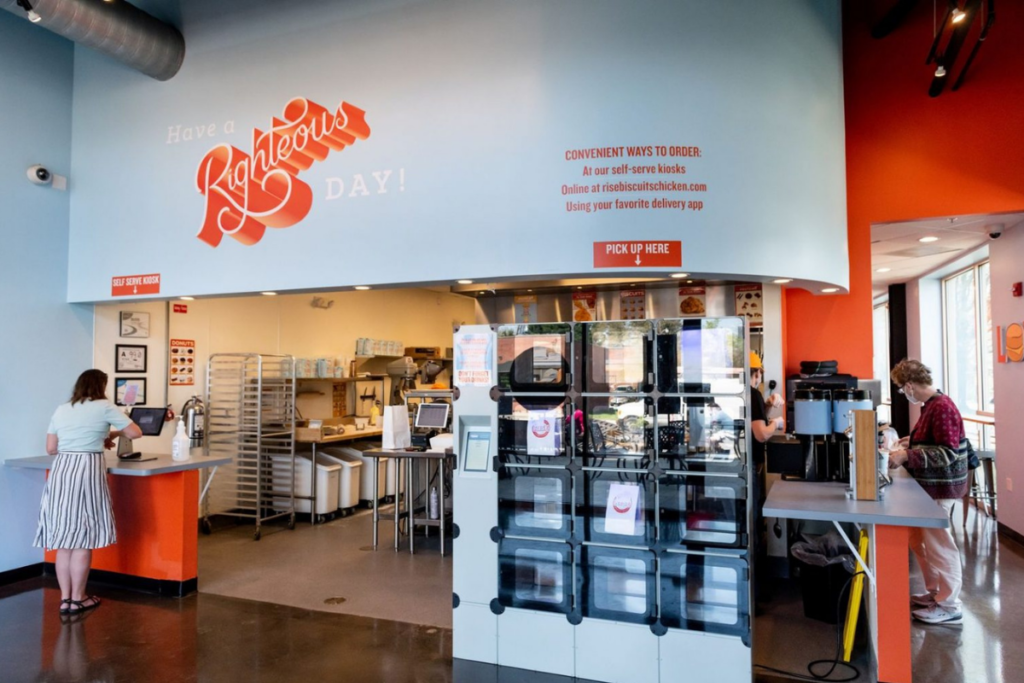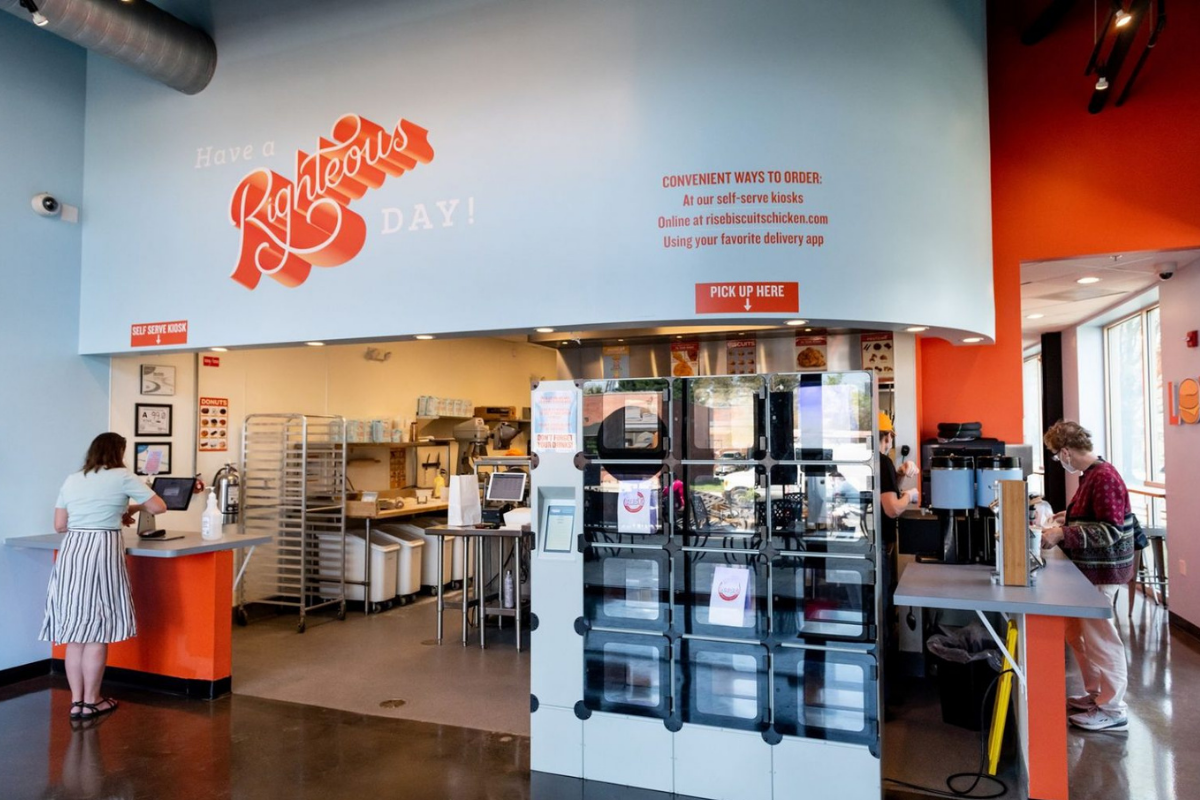 From rising wholesale costs and labor shortages to dining restrictions and shutdowns, the restaurant industry revised its business model and how to best serve customers last year as it pivoted to stay afloat amid the COVID-19 pandemic.
For the first half of 2021, the restaurant industry continued to transition as it built toward pre-pandemic levels, but it continues to face challenges. Today, the National Restaurant Association released its 2021 mid-year State of the Restaurant Industry report that gives an updated look at key indicators and trends influencing the industry's recovery.
Labor Challenges
According to the report, hiring talent remains the top challenge. As of June and July 2021, 75% of operators said that recruiting and retaining employees was their biggest issue. That's up significantly from the beginning of the year when that number sat at just 8%. The June and July statistic is the highest level in nearly 20 years of the association's monthly tracking survey.
These labor challenges continue to be an issue despite gains. July marked the seventh consecutive month for staffing growth, translating to a net increase of 1.3 million jobs this year. However, the industry still is nearly 1 million jobs, or 8%, below pre-pandemic employment levels.
Delta Variant
The delta variant also continues to pose a threat to the industry, says the report. A survey conducted from Aug. 13-15 found that 6 in 10 adults changed their restaurant use due to the rise in the delta variant. As many as 19% of adults said they stopped going to restaurants entirely, while 37% said they've opted to order delivery or takeout instead of dining in.
Further, 32% of adults said they would be less likely to dine out if they were asked to wear a mask or show proof of vaccination to dine indoors again.
Rising Costs
The first half of the year also has been hit by rising costs of food, fuel and labor. Wholesale food prices trended sharply upward this year, with the producer price index—the change in average prices paid to domestic producers for their output—for all foods is on track to post its biggest annual increase since 2014. Along those same lines, gas and diesel fuel prices are set to hit their highest levels since 2014 as well.
And, to attract talent in a challenging market, more restaurants are offering higher wages. Hourly earnings for employees are rising at a pace more than double that of the overall private sector. These increased costs for operators are leading to increased costs for customers, with menu prices up 3.9%, the largest increase since 2008.
Trends
As challenges persist, the industry has found ways to work around them a bit through innovation. Some trends that are here to stay, says the report, are improved technology, outdoor dining and to-go alcohol.
More than half of adults surveyed stated they'd like to see restaurants incorporate more technology to make ordering and paying easier, and 84% of adults approve of restaurants being able to set up outdoor dining on sidewalks, parking lots or streets permanently.
Further, most adults in states that allow to-go alcoholic beverages favor seeing it continue long term. Approved legislation in 31 jurisdictions allows customers to order alcoholic beverages with their takeout.
Outlook
On a positive note, the report states that restrictions are impacting restaurants less. As of June, 39 states and the District of Columbia had reopened to 100% indoor dining capacity, while 11 states and Puerto Rico continue to operate at capacities from 50%-80%.
Food and beverage sales also are on the rise and are projected to reach $789 billion this year, up 19.7% from 2020.
"The trends from the first half of the year are promising, but a lot of uncertainty remains in regard to the delta variant, consumer confidence and ongoing labor challenges," says Hudson Riehle, senior vice president of research for the association, in a press release. "We expect restaurant pent-up demand will remain high in the coming months. However, in this state of flux, maintaining the availability of on-site dining with few capacity restrictions will be critical to keeping the overall sales momentum going forward, especially for full-service operators."
The association says it will continue to monitor the effects of COVID-19 in the restaurant industry and post a full State of the Restaurant Industry report early next year.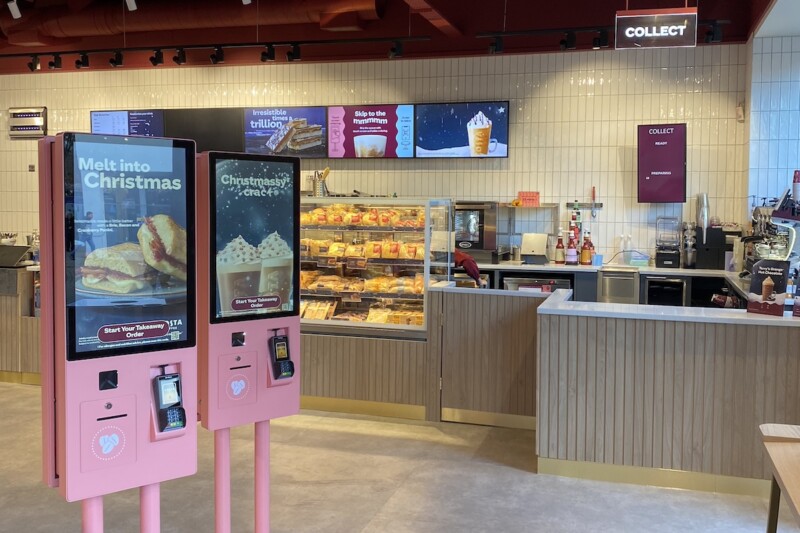 International News
Customers gain ordering avenues, more at the 4,000-plus unit chain's recently updated store in England.