How Starbucks Is Lending Operational Expertise to the Vaccine Rollout
A mock vaccination site in the chain's innovation center aims to remove bottlenecks.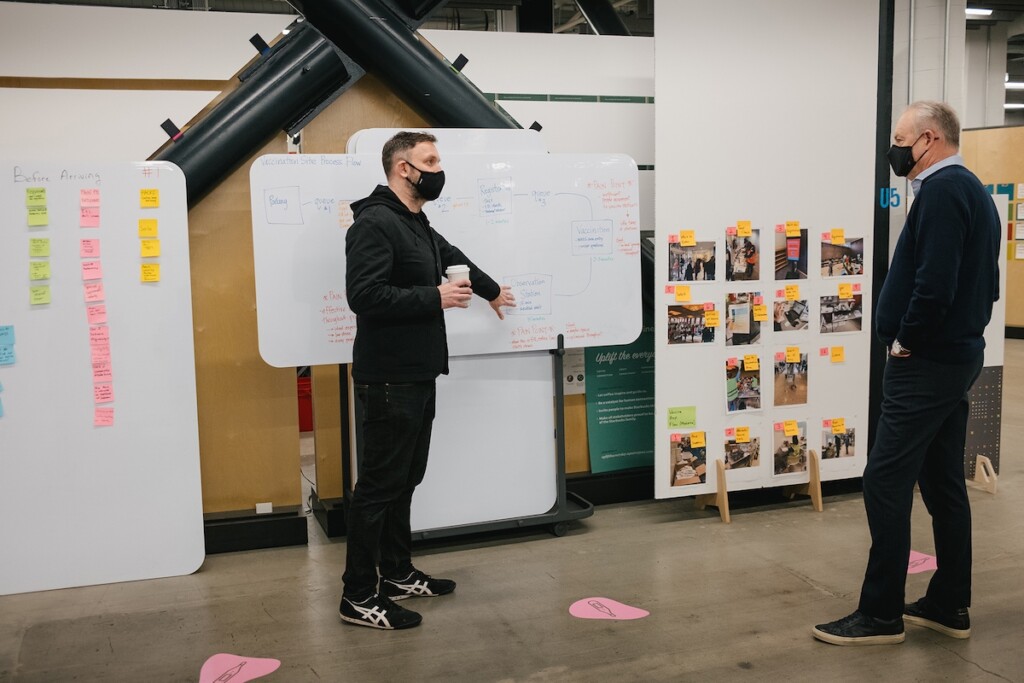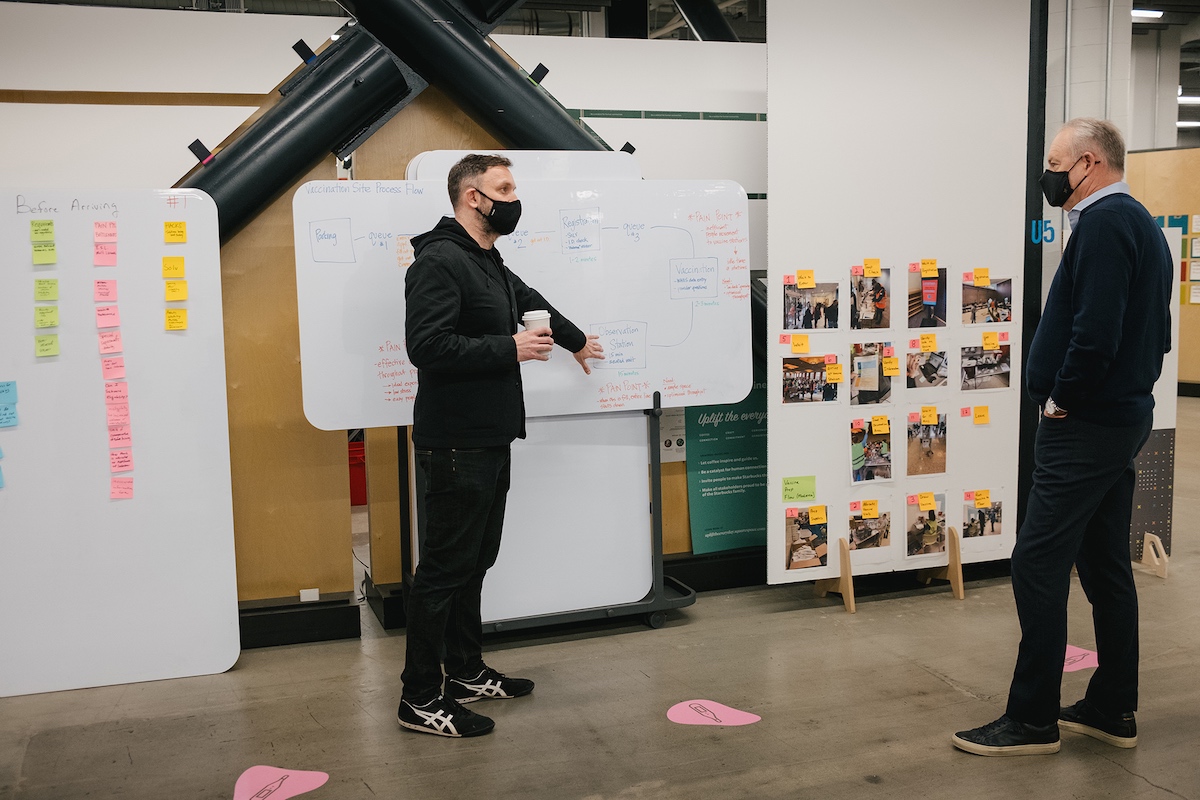 Starbucks is one of a handful of companies named by Washington governor Jay Inslee to a public-private partnership aimed at boosting vaccine distribution in the state. The goal: to establish infrastructure capable of mass vaccinations in the coming months to increase the number of Washingtonians receiving vaccinations from 15,000 a day to 45,000 a day.
Each partner in the new Washington State Vaccine Command and Coordination Center will deliver on a different facet of vaccine distribution. For its part, Starbucks is focused on "assisting with operational efficiency, developing models for vaccination centers that can be standardized and reproduced across the state, and helping improve the patient experience," the coffee chain explained on its blog. Other partners include Kaiser Permanente, Costco, Microsoft and more.
"It's the most streamlined Starbucks we'll ever build," Jon Liechty, Starbucks' vice president of operations innovation, U.S., is quoted as saying.
"It's like a Starbucks with one product," —CEO Kevin Johnson
In its efforts to remove bottlenecks from the vaccination process, Starbucks stood up a mock vaccine clinic inside of its Tryer Center, the innovation lab located in the ground floor of its Seattle home office, better known as the place for testing new store designs, new beverage systems and more.
In their research, the Starbucks team found the biggest problem to be the final step in the process—after getting their shot, people sit in an observation area for 15 minutes to be monitored for any adverse effects from the vaccine. But many lost track of time while waiting and there often was no one in the clinic to let them know when they were free to leave, causing crowding. Others often arrived with questions and anxiety, leading to backups.
The Starbucks team came up with a number of solutions ranging from prominently placed clocks to two-lane check-in station with a "slow line" for people with questions and a "fast line" for those who just need to register and be on their way.
In addition to streamlined vaccination clinics, the chain also is working on drive-thru clinics and mobile pop-ups for underserved areas.
Johnson and his team are working to standardize best practices that can be used in all clinics, and that can scale up or down depending on need. Any learnings with be open source and available to anyone who might find it helpful the company says.
This is an opportunity to serve others and have impact on a significant humanitarian effort," said Starbucks president and CEO Kevin Johnson. "Governor Inslee has convened some of the best public and private resources and capabilities to engage in a concerted effort to optimize and accelerate the vaccination process across our home state. We are proud to contribute in every way we can to help operationalize and scale equitable access to the vaccine."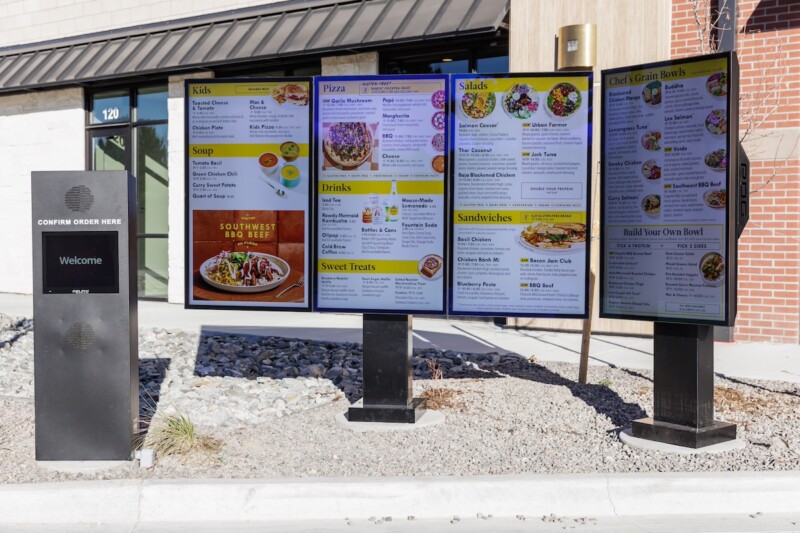 Company News
The newest Modern Market Eatery location in Colorado Springs features a brand first.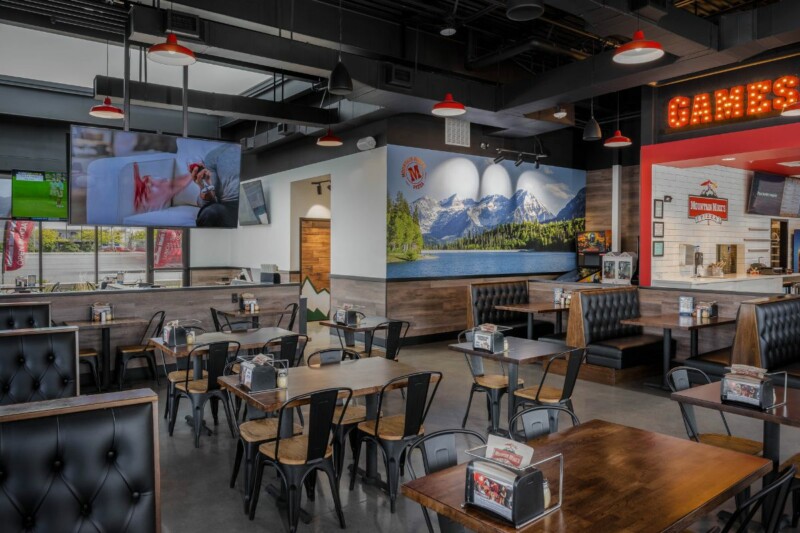 Company News
The California-based brand operates nearly 300 restaurants and continues national expansion.