MAFSI Barometer Clocks 'Painful' Q3 Sales Drop
Reps' group says E&S sales dropped 24%, but vaccine offers hope for recovery in 2021.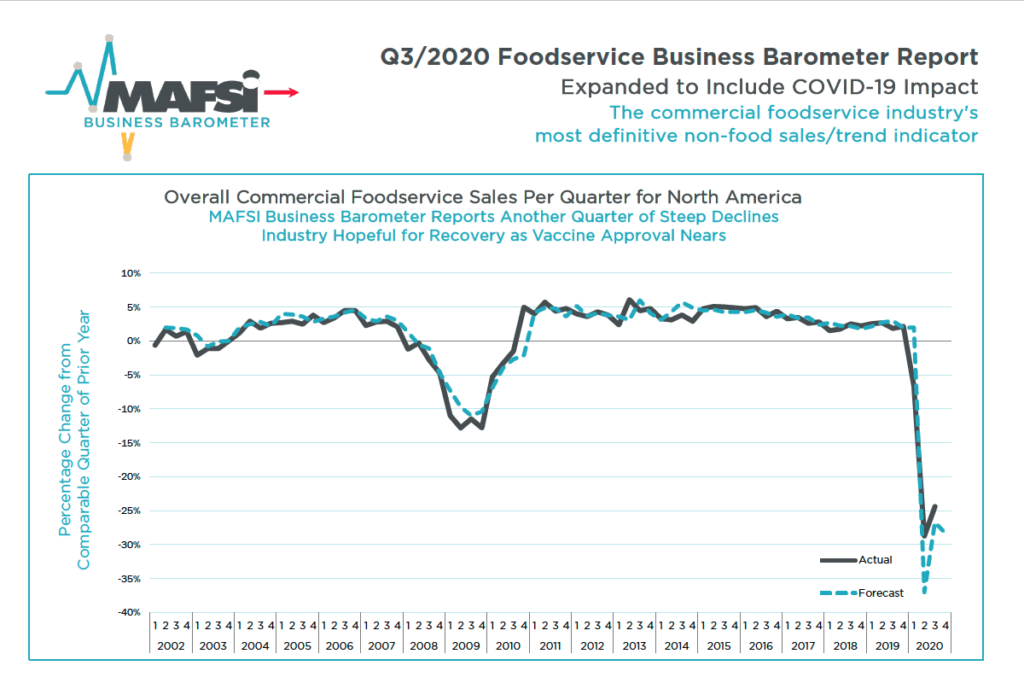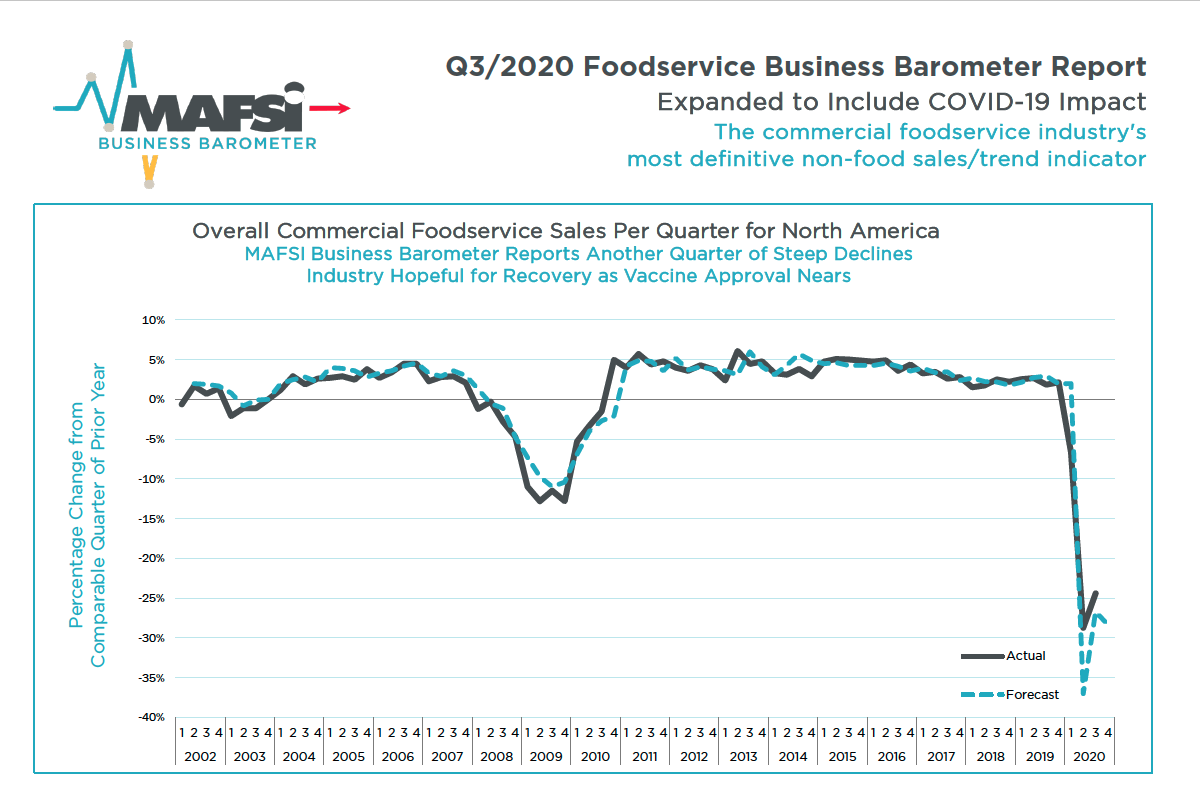 The third-quarter MAFSI Business Barometer confirms in data what the equipment and supplies industry feels amid  the COVID-19 pandemic. Sales for Q3/20 were -24.4%. While the drop of nearly a quarter is "quite painful," the report states, it's not as bad as forecasted and it's a slight improvement over the Q2/20 decline, which was -30.4.
The pain is spread evenly throughout the U.S. with sales declines clocking in at -27% in the West, -26% in the Midwest, -23% in the South and -22% in the Northeast.
Looking at sales by category, tabletop sales took the biggest hit by far in Q3, falling by more than half (-51.6%). Furniture sales were -32.2% and supplies were -24.1% for the quarter.
Equipment sales, while down (-20.3% in Q3), suffered slightly less than other categories thanks to many projects that had been on hold in Q2 being released for shipment in the third quarter. Sales of disposables were up 3.5% due, predictably, to the demand for off-premise dining.
The Barometer predicts sales will get worse in Q4/20, forecasting -28.3%, amid continuing (and increasing) school closures and a shift to more remote learning, as well as renewed dining restrictions and holiday travel warnings. Furthermore, restaurants—particularly independents—will continue to struggle as Congress battles over the terms of federal aid.
And yet, there is optimism that the rollout of vaccines could mean the industry will "be well along on the road to a meaningful recovery by the second half of 2021," the report states.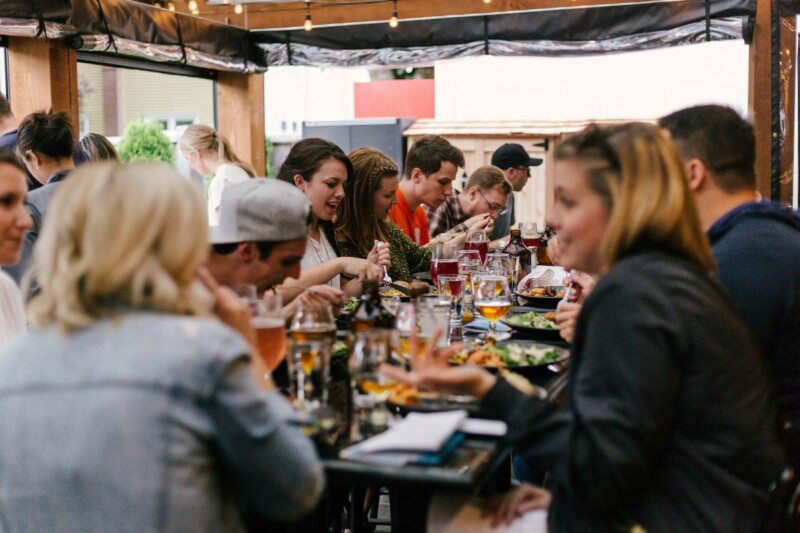 Economic News
The industry continues to stabilize while operators tackle rising costs and labor and supply shortages.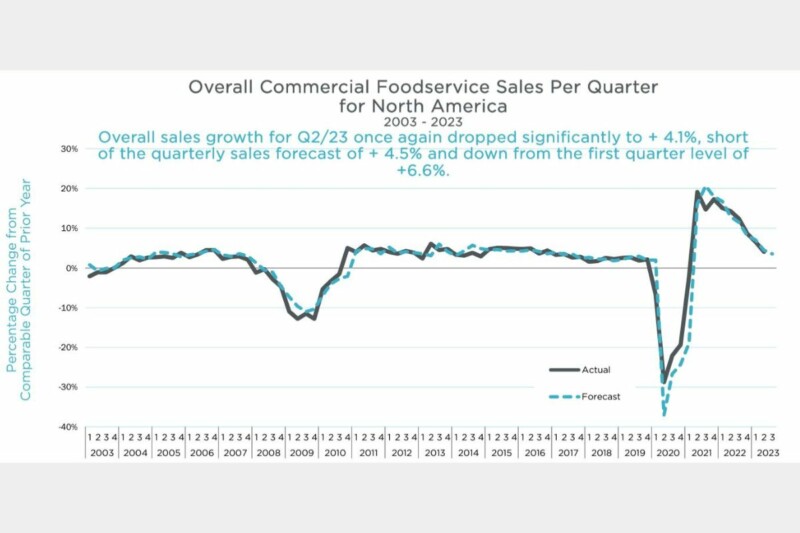 Economic News
Reduced demand and higher prices will likely lead to even slower growth ahead.