Off-Premise Boom Inspires Designs
Two brands focus on new looks that support drive-thru.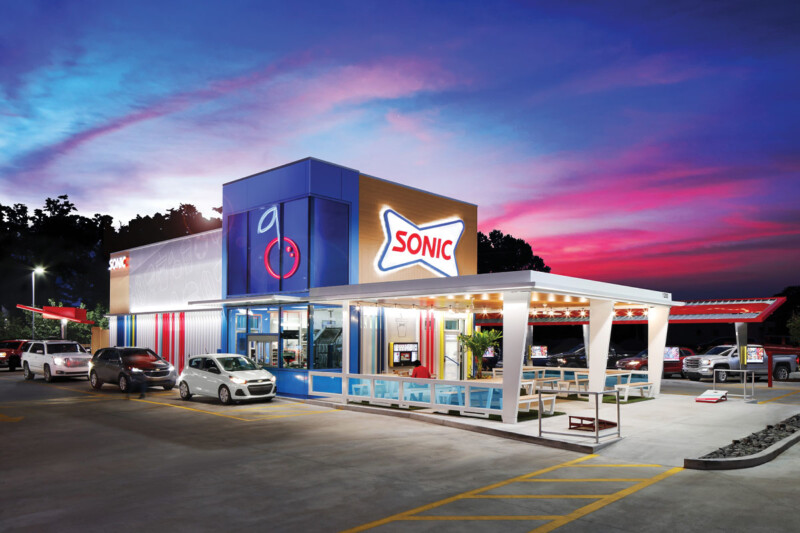 Sonic Drive-In and East Coast convenience store operator Wawa have introduced new store designs that maximize efficiency for drive-thru, curbside and digital ordering.
Oklahoma City-based Sonic has unveiled its new design, called Delight. Located in Tahlequah, Okla., it features wider car docks allowing guests to pull in and order, as well as a drive-thru lane and a covered outdoor patio. It also has lawn games for guests who want to linger after their burger.
And the cherry on top—yes, there's a large neon-lit cherry on the building—serves as an homage to the brand's signature drink, the cherry limeade, made with fresh-squeezed lime.
But it's not all about looks. The company says the new kitchen layout enables employees to operate more efficiently, allowing them to better keep up with requests from the order-ahead digital platform.
"The updated design also will translate seamlessly to previous formats and footprints as Sonic grows its presence across the U.S. and internationally," the company said in a statement.
Several Sonic franchisees currently building or remodeling their locations have taken advantage of the design. One of the locations, in Fort Worth, Texas, was under construction at press time and expected to open soon.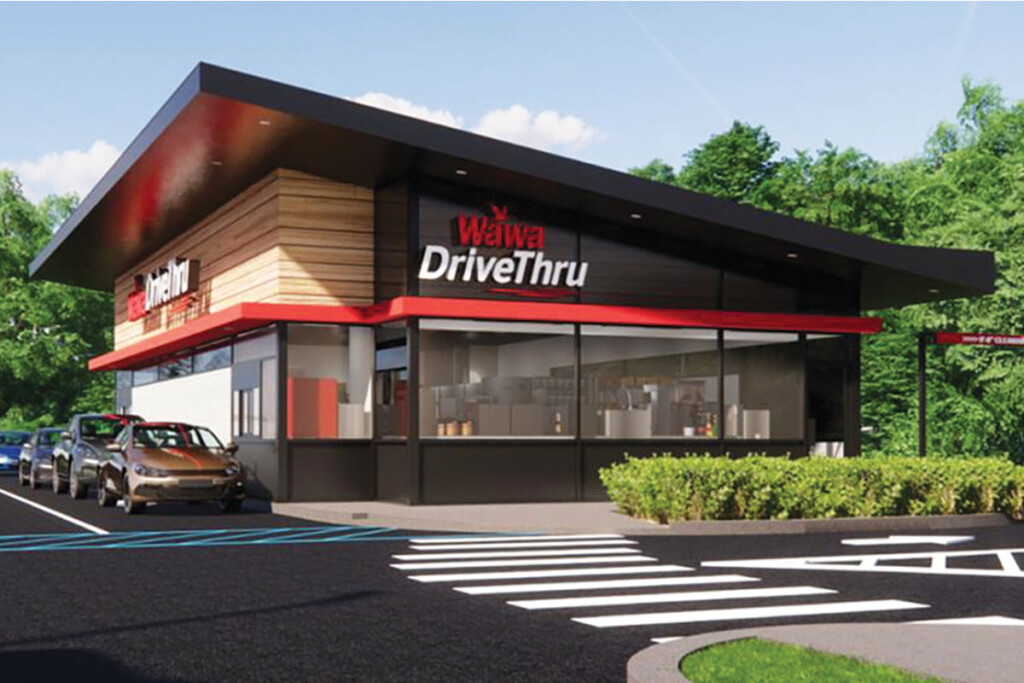 Wawa plans to build its first freestanding drive-thru store in Falls Township, Pa. The 1,850-sq.-ft. model will focus on drive-thru and curbside foodservice, including value meals, coffee and specialty beverages.
"Wawa continues to test new store concepts with this latest drive-thru format, providing an opportunity for our customers to still experience and enjoy their favorite Wawa products while remaining inside their vehicle," said Terri Micklin, director of construction at the company. The Chester Heights, Pa.-based company began construction in August and has a targeted opening date of December of this year. The store will employ 25 staff members.
"We are hoping to learn from the layout, workflow and traffic flow at this location, as we continue to explore alternatives for longer-term application to our stores post-COVID-19," said Micklin.
In addition to the freestanding unit, Wawa plans to add a drive-thru feature to a new store currently under construction in Westhampton, N.J.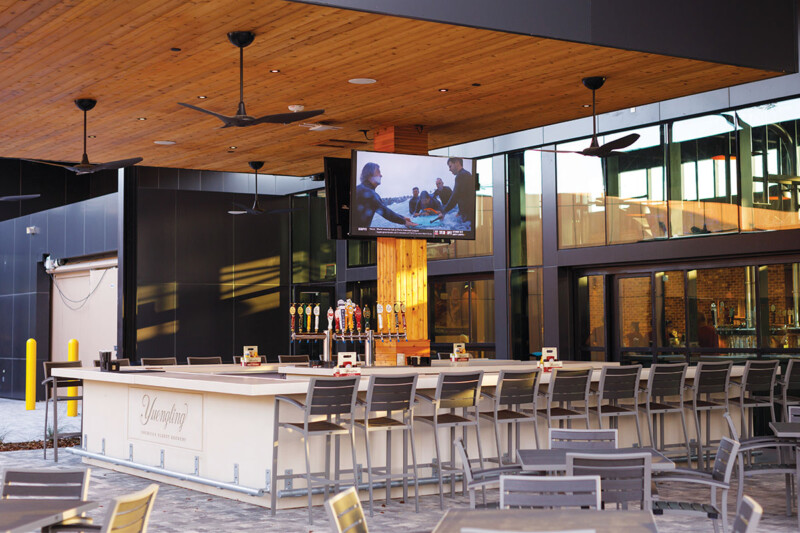 Kitchen Design
Designing a 42,000-square-foot, 800-seat entertainment and dining space centered around beer posed challenges and opportunities.
[fer_legacy_gallery_bottom] [fer_gallery]