The F5 Fryer Touchscreen: Redefining User Experience in Commercial Kitchens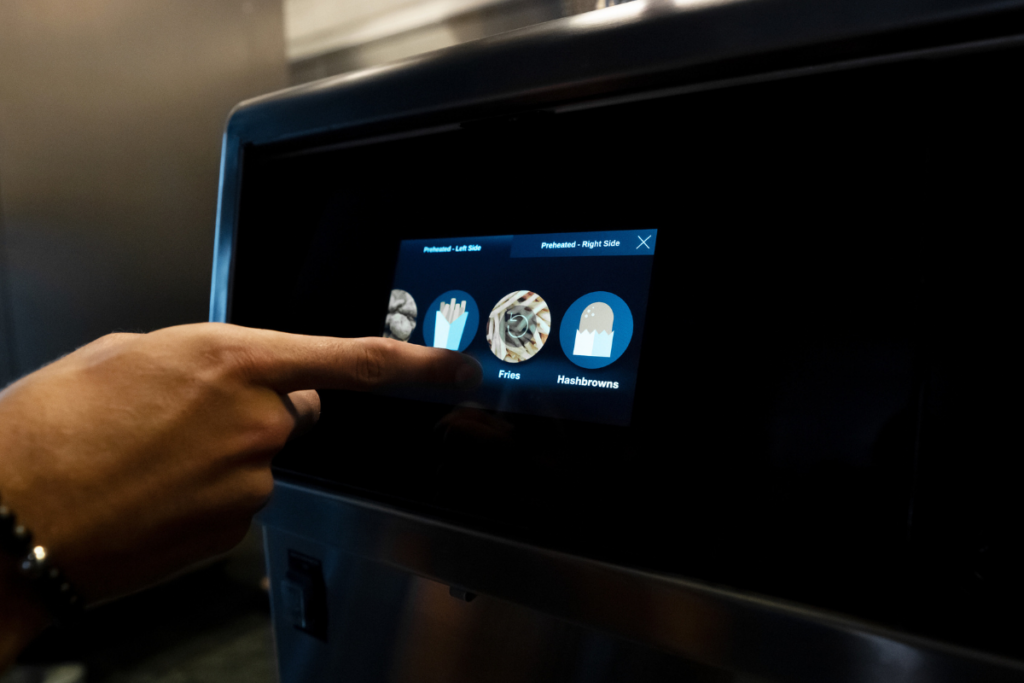 We are thrilled to introduce you to the cutting-edge Henny Penny F5 Touchscreen Fryer, a game-changer in the world of commercial kitchen equipment. Designed to enhance user experience, improve productivity, and withstand the demanding environment of a busy kitchen, the F5 Fryer's touch-and-swipe controls are a true marvel of technology. Let's delve into what sets this innovative fryer apart from other touchscreen fryers and why it's a must-have for any high-volume kitchen frying a variety of frozen food items.
A User-Friendly Experience and 50% Less Training
One of the standout features of the F5 Fryer's touchscreen is its remarkably intuitive touch-and-swipe interface. Say goodbye to complicated menus and clunky buttons—this touchscreen is designed with the user in mind.
The F5's touch-and-swipe interface is thoughtfully crafted to make operation seamless, straightforward, and simple, like using a smart phone. With just a few taps, crew members can effortlessly navigate through the various functions and options. And if they do need help, the F5 features plenty of slide show-like help guides that are proven to work better than video and allow operators to train themselves.
While some other well-known fryer manufacturers have also moved to touchscreens, feedback from the NAFEM tradeshow this year told us that nothing shortens the learning curve like F5. We've seen this hold true in global field tests where the initial training time for fryer operators was consistently reduced by up to 50%.
Exclusive Human Touch Response
The F5 Fryer's touchscreen incorporates cutting-edge technology that exclusively responds to human touch. This ensures accurate and precise inputs, reducing the chance of errors or misinterpretation. By eliminating the need for physical buttons, this touchscreen provides a clean and sleek design, allowing for easy cleaning and maintenance. Its responsive nature means that your crew's commands are executed promptly, allowing you to save valuable time and operate with efficiency.
Unmatched Durability: Built to Last
Henny Penny understands the rigorous demands of a busy commercial kitchen. That's why the F5 Fryer touchscreen has undergone extensive durability testing to withstand the toughest environments. Meticulous impact testing, in particular, has been performed to ensure the fryer's ability to withstand the real-life accidental drops or bumps that can occur in a bustling high-volume kitchen.
Rest assured, the F5 Fryer's touchscreen is built to last, offering reliability and longevity to keep your kitchen running smoothly.
Upgrade your kitchen with the F5 Fryer and experience the next level of frying excellence. Schedule a demo with your local Henny Penny distributor today! And if you want, ask them about bringing your own products to test in their demo kitchen.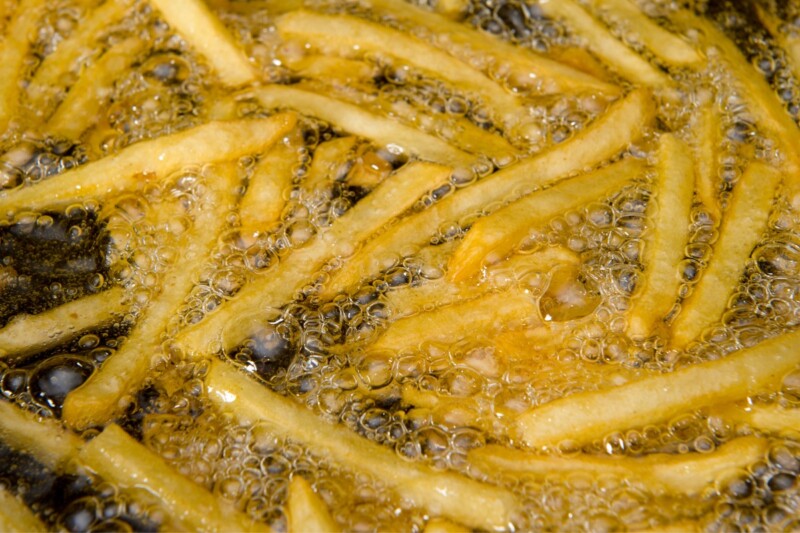 Equipment
Frying oil is a precious commodity in any commercial kitchen, especially in the world of deep-frying. To keep your cooking oil in optimal condition and ensure delicious taste and texture…