WHY YOUR RESTAURANT NEEDS A CHICKEN FRYER
—4 Reasons You Should Be Serving Fried Chicken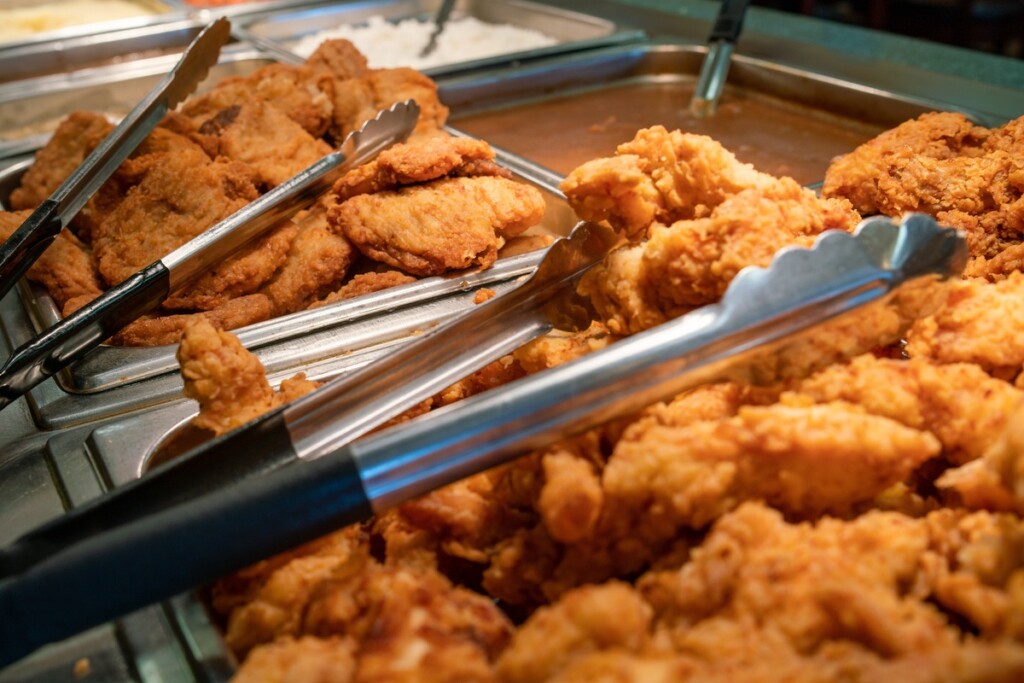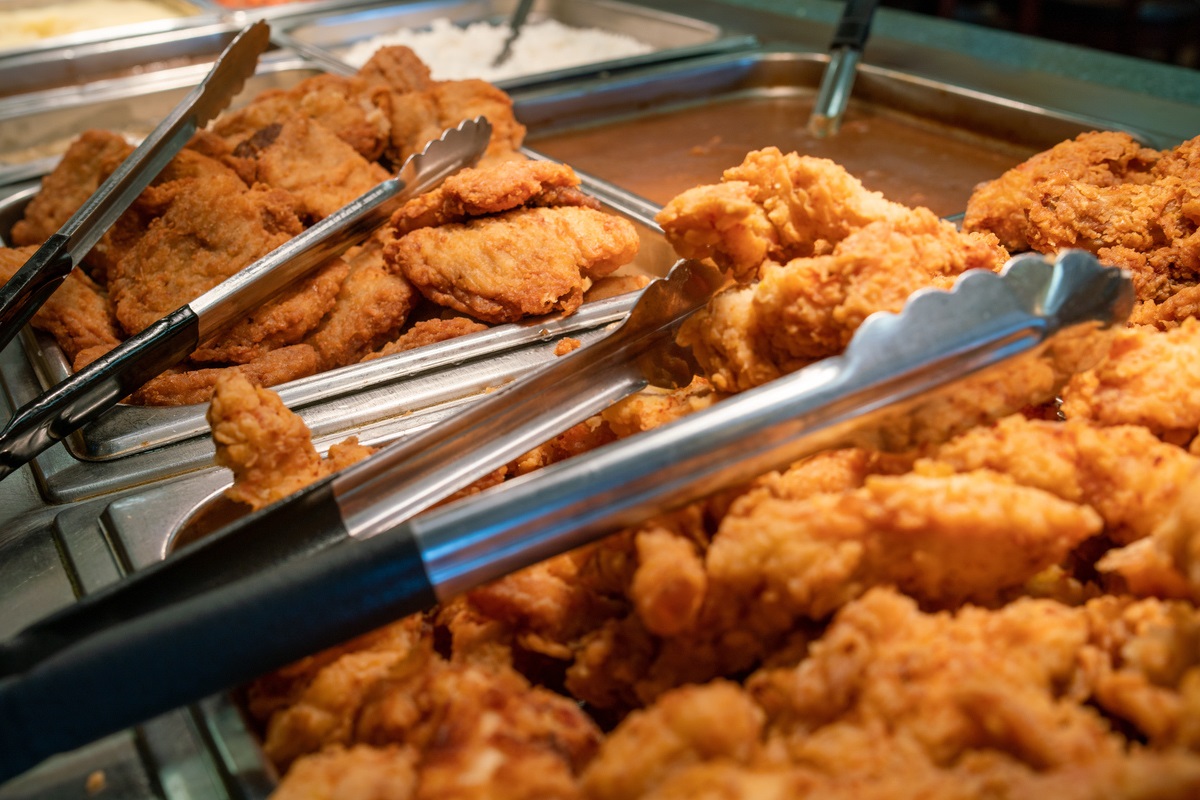 Commercial fryers, sometimes referred to as chicken fryers, are one of the most common pieces of kitchen equipment in food service. And for good reason, too.
What are chicken fryers?
Chicken fryers are simply the fryers used to prepare chicken in a commercial kitchen. There are two main types of chicken fryers to choose from: open fryers and pressure fryers.
Pressure fryers are perfect for bone-in items like fried chicken, pork, fish, potato wedges and more. Open fryers are ideal for a variety of fried food items, from French fries to fried chicken.
Frying comes down to the preferred taste and texture of the final product. An open fryer will produce crispy and crunchy chicken while a pressure fryer will yield juicy and tender chicken.
Some kitchens choose to employ both types of fryers to offer two versions of the same product. Several restaurants serve a juicy fried chicken sandwich out of a pressure fryer while preparing a crispy version of the same fried chicken sandwich in an open fryer.
Here are four reasons you should consider getting a fryer and adding chicken to your menu:
Reason #1: Chicken is more popular than ever
As of 2021, chicken is the number one most consumed animal protein in the world. And in 2022, Americans are on track to consume more than 97 billion pounds of chicken.
Chicken was surging in popularity even before the pandemic. In 2019, fast casual chicken chains grew their sales by over 24%. Having fried chicken on the menu is almost guaranteed to generate more food sales.
In fact, Technomic consumer data shows that 55% of consumers are likely to order fried chicken dishes from food service locations at least occasionally. When half of today's customers are ordering chicken on a regular basis, it's an obvious opportunity.
Reason #2: Serve more customers with less labor
Today's commercial fryers are capable of producing large quantities of food for high volume chains. When combined with heated holding cabinets, chicken fryers maximize throughput while minimizing necessary kitchen staff.
Instead of cooking to order, restaurants can batch cook in advance with less crew members in the kitchen. Advanced holding cabinets can hold food product at the desired temperature for up to four hours with no discernible difference in quality. As far as the customer can tell, their fried chicken is being served fresh out of the fryer!
Operators can even speed up the cooking process entirely by leveraging a pressure fryer since they have faster cook times than an open fryer.
Reason #3: Offer a more versatile menu
Adding a chicken fryer to the kitchen means automatic menu versatility. Restaurants can even offer one signature chicken item with multiple sauce or dry rub flavor options. Alternatively, they can serve a variety of chicken items (strips, nuggets, sandwiches, etc.) using only one piece of equipment.
More of today's customers are even looking to indulge in spicy chicken options. According to Technomic, 34% of consumers ages 18-34 strongly agree that they are eating more fried/breaded chicken with spicy flavors now than they were two years ago.
Reason #4: Take advantage of a profit opportunity
Each part of the chicken is its own popular menu item: wings, thighs, breasts, tenders, nuggets.
These menu items aren't just popular; they're profitable too. Chicken nuggets cost about a dime to make but go for about $0.60 each. On the other hand, restaurants can build a farm-to-table fried chicken sandwich on an artisanal bun with bacon for about two bucks and sell it for $8.99.
Inflated cooking oil costs make it more important than ever to invest in a fryer that makes the most of oil's useful life. Look for features such as built-in filtration and consider what a low oil volume fryer could do for your business.
A premium fryer can pay for itself with oil savings alone in just a few years or less. Some operators even sell their used cooking oil to boost their return on investment. Once the fryer is paid for, everything served out of that piece of equipment is pure profit. With proper maintenance, a commercial fryer can be put to work for a decade or more.
Check out this case study on how Evolution Elite open fryers deliver quality, consistency, and oil savings for an international fried chicken concept.
If you're not in the fried chicken game, it's time to consider investing in a chicken fryer. From sourcing to serving, everything you need to know about adding chicken to your menu is available in this expert guide.
Ready to talk to someone about getting started with a profitable chicken program? Click here to connect with a Henny Penny team member who will be happy to help.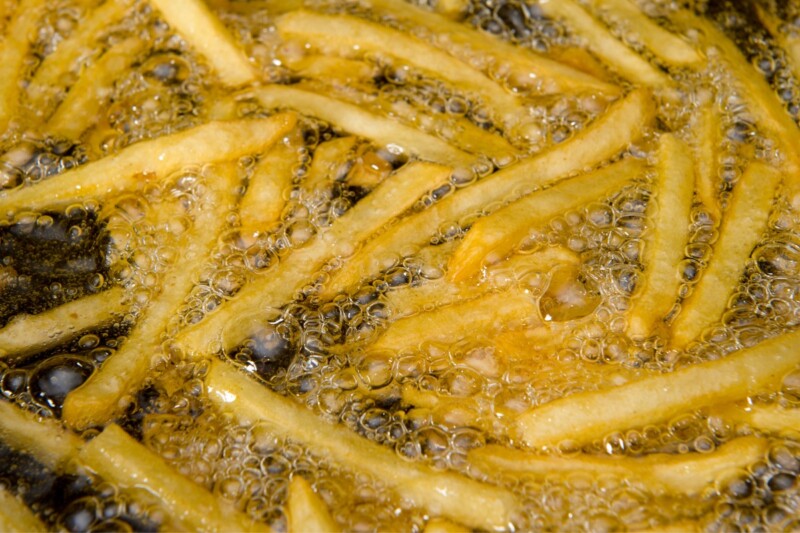 Equipment
Frying oil is a precious commodity in any commercial kitchen, especially in the world of deep-frying. To keep your cooking oil in optimal condition and ensure delicious taste and texture…