SPECIAL REPORT: Ventilation Gallery
In January 2011 we put out a call to the major suppliers of ventilation equipment and invited them to submit their newest technologies for this issue. The suppliers below took us up on our offer. A couple of better-known companies declined to participate as they're working on new products scheduled for release later this year.
Note that neither this story nor this special product section includes ventless hoods. We'll cover those in another story.
Read on for details on what's new in this fast-changing world. See our online Buyers Guide for a full list of all types of ventilation suppliers.—Ed.
ACCUREX
How about a self-cleaning hood that doesn't have to be disassembled? How about one that greatly reduces water and energy use? Meet the Accurex self-cleaning hood, which uses a Grease Grabber two-bank filter system that doesn't have to be removed for hand cleaning. Instead, a solenoid-controlled wash sends hot water mixed with detergent to spray nozzles aligned along the filter banks and the plenum area. After washing, the mix is recaptured, and a high-efficiency pump recirculates it to conserve water. Then the system purges and rinses with fresh hot water. The wash cycle can be timer-programmed to wash at certain times and days or can be operated manually. And the grease extraction itself? A primary stage is a centrifugal, air-vortex filter that traps the majority of grease particles, and a secondary stage uses a bead-filled filter to remove smaller particles. Accurex says the combination of stages and approaches leads to 100% grease removal of particles 8 microns and larger. accurex-systems.com
AVTEC
Introduced at The NAFEM Show in February, the new EcoArch Ventilator takes the efficiency of EcoArch and adds ultraviolet light to convert grease particles that make it into the duct to ash. Efficient capture is still aided by an arch that's friendly to air movement and smart placement of front-mounted, high-velocity cartridges. The UV section is easily accessible from outside the hood, which means cleaning and upkeep are easier. A patented, high-intensity bulb located at the duct collars allows for more efficient grease reduction and maintenance, says Avtec. Meanwhile, EcoArch maintains its energy-efficient design with an aerodynamic arch top that dramatically reduces the amount of turbulence created within the canopy. In addition, the exhaust plenum is located in the front of the hood, which further supports low exhaust requirements but also provides easier and safer access to the filter medium for cleaning purposes. As an option you can choose to located controls on the outside of the hood to facilitate easy adjustments. unifiedbrands.net
CAPTIVEAIRE
CaptiveAire now offers the 24V CORE Protection Fire System for commercial kitchen hoods. CORE is an automatic, preengineered fire suppression system that's ETL listed to UL Standard 300. It features a water spray for hood duct and plenum protection that works in conjunction with a fixed wet-chemical, cartridge-operated system to protect cooking appliances. The updated 24V system provides real-time electric remote monitoring, supervision and communication to verify operational status. Additional features include temperature detection and electronic activation in the event of a fire, a self-cleaning feature with automatic daily grease removal within hood plenum and duct, and an unlimited supply of water to provide fire suppression and rapid cooling within hood plenum and duct. Electric supervision and monitoring gives you real-time verification of the status of the system, and fault conditions are communicated via visual and audible notification onsite with remote communication status to server. captiveaire.com
FRANKE
Franke's new EcoVent Exhaust Air Cleaner, also rolled out at the recent NAFEM Show, offers the benefits of ultraviolet technology within exhaust ducts without the maintenance sometimes associated with them. EcoVent's design removes key elements from the airstream, which Franke says virtually eliminates the need for cleaning. The system provides dramatic reductions in grease buildup, reducing duct cleanings and fire risk. Meanwhile, cooking odors are reduced up to 60%. How does it work? EcoVent UV technology converts ambient air into ozone and injects it into the exhaust duct just above the hood via a Venturi effect. Then the ozone oxidizes vapors and odors, which changes them into more stable compounds, says Franke. Oxidized grease becomes a fine ash that won't stick to the lining of the duct or build up like grease. The result: Cleaner ductwork and significant odor reduction. www.frankefs.com
GAYLORD
Gaylord offers the new ELX Series with EnerGLink technology to produce low air volumes. EnerGLink combines new design features and the natural movement of air to improve airflow passively without mechanical assistance. Design features include a new canopy radius, angle and inlet slot spacing for a high-efficiency extractor; a new capture lip radius and a new rear-wall design. This passive approach of improving capture and containment with less air eliminates the need for added motors, plenums and jets and their installation and upkeep, says Gaylord. The ELX Series is equipped with auto-start capability, and demand ventilation controls are an option. All combined, benefits include a smaller energy load to operate the hood, quieter operation to optimize staff productivity, and an overall smaller carbon footprint to produce the hood. gaylordusa.com
HALTON
Halton's M.A.R.V.E.L. is a demand control ventilation system that provides varying exhaust air and supply volumes based on appliance usage. It works like this: Multiple infrared cooking sensors built into the hood detect changes in appliance temperature, and then those sensors respond proactively by adjusting exhaust and supply rates proportionately. Thus, based on cooking activity, M.A.R.V.E.L. will automatically adjust single or multiple hoods independently operating on one common duct. Halton says the system reduces energy usage anywhere from 15% to 50%, depending on hours of operation and variability of cooking processes. Add-on inputs allow for monitoring of other critical systems in the kitchen such as freezer and cooler temperature and compressor cycling. In addition M.A.R.V.E.L automatically detects and sends you a warning signal if exhaust hoods are being operated without a filter or if the filters are clogged and need to be changed. www.halton.com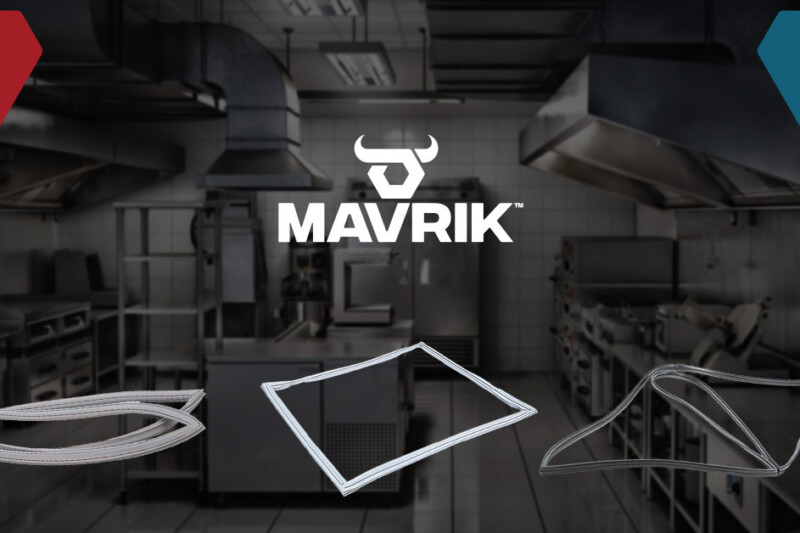 Equipment
Refrigeration units are arguably the most important pieces of equipment in a commercial kitchen, and also the most expensive. If you want to keep your units up and running for…