Construction this year for Freddy's Frozen Custard & Steakburgers stores will be at the fastest rate in the chain's history. The 10-year-old company, based in Wichita, Kan., is slated to open 27 more new stores this year. In addition to nine company-owned stores, Freddy's has 52 franchised units in Arizona, California, Colorado, Iowa, Kansas, Missouri, Nebraska, Oklahoma and Texas.
Development agreements for a total of 316 new locations are secured; the new sites will span several existing and nine previously uncharted states: Florida, Kentucky, Nevada, New Mexico, North Carolina, Tennessee, Utah, Virginia, and Wyoming.
"We understand the immense importance of timing and strategic growth," commented COO Scott Redler. "We're absolutely committed to expanding our support team and the corresponding infrastructure needed to facilitate this growth at the right time and with the right people."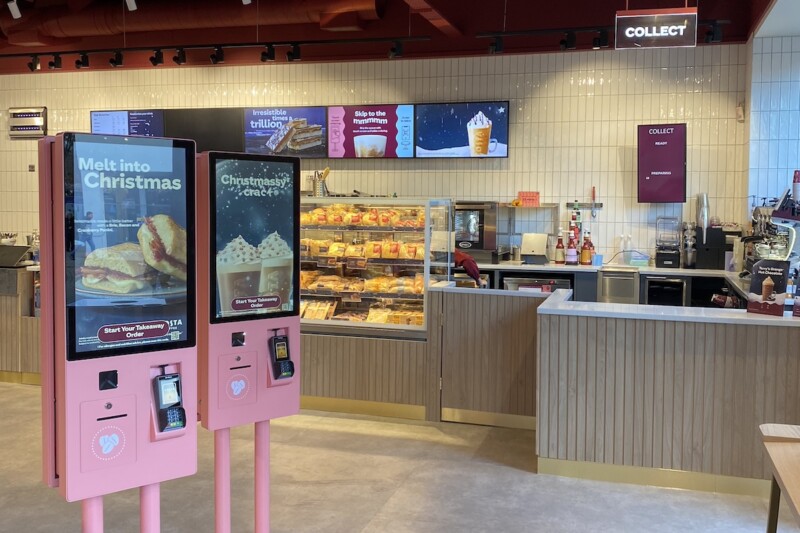 International News
Customers gain ordering avenues, more at the 4,000-plus unit chain's recently updated store in England.