EVENTS: Shanghai's HOTELEX Enhances Program Offerings
We have attended and been a media partner of Shanghai's annual Hotelex trade show, formally the Shanghai International Hotel Equipment & Supply Expo, since 2005. This year they put us to work.
The annual equipment- and supplies-only exhibition, part of a larger show called HDD: Hotelex + Design & Deco that includes decoration and design products, is one of the biggest annual foodservice events in China. This year's show, held April 1-3 at the Shanghai New International Expo Center, was no exception.
Among the features of Hotelex '13 was a full-day program, staged April 2 and organized and co-sponsored by Foodservice Equipment Reports and the Foodservice Consultants Society International-Asia/Pacific Division, in cooperation with Shanghai UBM Sinoexpo. Dubbed "Foodservice In The 21st Century," the program attracted more than 200 attendees to witness simultaneously translated presentations.
Among the program's featured speakers was Jane Gannaway, v.p. of engineering at Yum! China. Her presentation, "Yum! China E3: Energy, Environment and Economics," detailed Yum!'s many initiatives and programs on the energy-efficiency and sustainable-practices front and provided an overview of the economic benefits of Yum!'s rapid expansion in the country over more than a decade.
Four FCSI members—Jonathan Doughty, FCSI, from Coverpoint Catering Consultancy; Francois Tesniere, FCSI, of 3bornes Architectes; Tony Wang, FCSI, of Beijing Junchao Kitchen Design Project & Design; and Clara Ming Pi, FCSI, the Hong Kong-based consultant who chairs the FCSI-Asian/Pacific Division—gave presentations covering a range of topics from marketing differentiation strategies and modular kitchen design to the evolution of kitchen design to meet changing Chinese tastes and the environmental implications of plant-based foods.
The program also included presentations by Don Fisher of Fisher-Nickel inc. and Pacific Gas & Electric's Food Service Technology Center on designing and operating an energy-efficient restaurant as well as FER Publisher Robin Ashton, who provided an overview of the foodservice and foodservice E&S markets in the United States.
Hotelex, co-organized by the Shanghai Tourism Bureau, the China Travel Hotel Association and Shanghai UBM Sinoexpo, attracted more than 70,000 visitors with more than 1,500 exhibitors spread over 11 halls at the center, according to the show's official closing press release. International visitor numbers were up more than 60%.
From our two days on the show floor, we can report the show was indeed very busy, with good crowds in all of the halls we visited. While the growth rate of the overall economy in China has slowed somewhat, the use of foodservice by Chinese consumers continues to expand robustly. The latest reported traffic data from the NPD Group has customer traffic rising nearly 10% in the last quarter of 2012, after many quarters of double-digit gains.
This makes China a target market for nearly everyone in foodservice, including chain restaurant and hotel concepts from around the world, as well as their global E&S suppliers. There were indeed a large number of international visitors from all corners of the globe. A significant number of American and European E&S manufacturers were again exhibiting. The exhibitors we interviewed seemed happy with both the attendance and the quality of the visitors.
Hotelex is scheduled again for March 31 to April 3, 2014, back at the SNIEC. Information on next year's show can be found at hotelex.cn. And yes, they are planning to make us work again next year. The show already has asked us to start thinking about new program topics and speakers.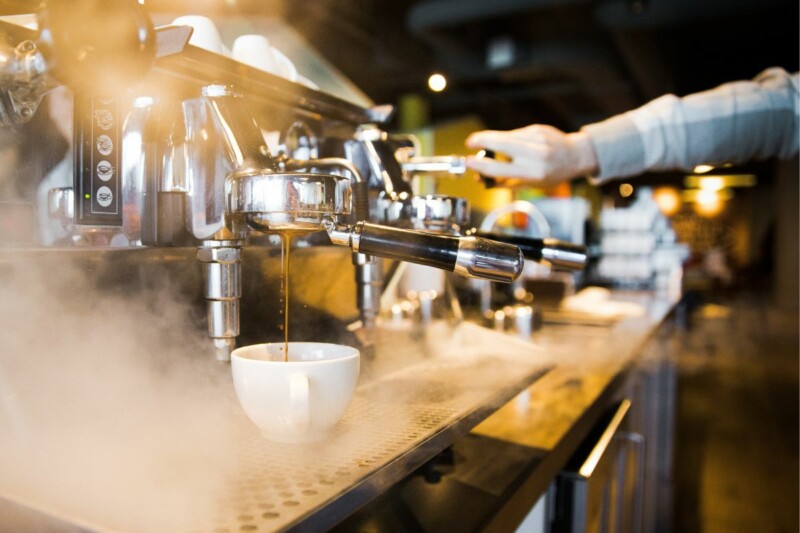 Economic News
Restaurant coffee orders were up 13% for the year ending July 2022 but were still down 15% from three years ago.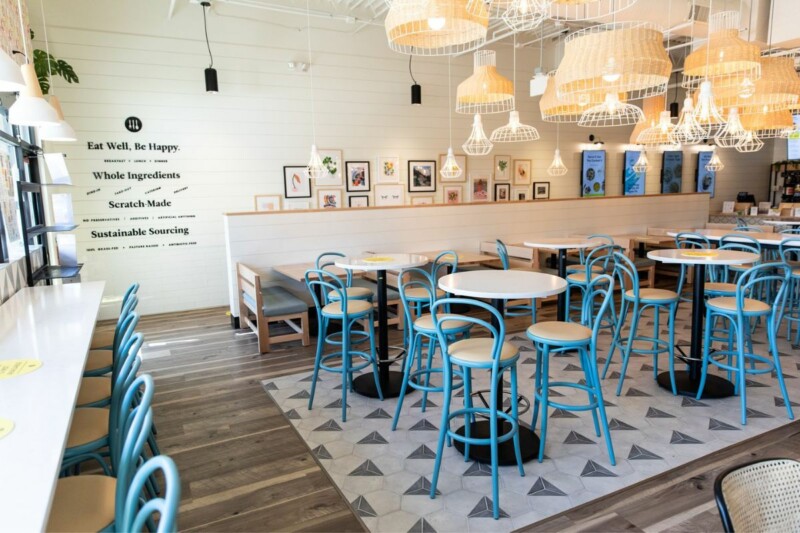 Company News
FER looks at recently announced expansion plans for Modern Market Eatery, El Pollo Loco, Sweetgreen and Fatburger and Buffalo's Express.