EVENTS: New York Show Energy
Rejuvenate your creative juices when you attend the 98th annual Int'l. Hotel, Motel + Restaurant Show, Nov. 9-12 at the Jacob K. Javits Convention Center, New York. With 700 exhibitors and leading-edge seminars on tap, you're sure to come home filled with ideas and inspiration on how to propel your business forward.
Touting the slogan "Hospitality's Global Marketplace," the show attracts some 18,000 attendees. Pros from chain and independent restaurants and hotels as well as corporate, healthcare and school foodservice operations, purchasing companies and design firms are slated to attend, making this a crucial networking opportunity.
To help you plan your visit, we highlight key events. Put your smartphone to use on the show floor by logging onto ihmrs.com for an exhibitor list and floor plan.
Hospitality Leadership Forum
The full-day Hospitality Leadership Forum, held Saturday, Nov. 9, will kick off with a CEO Leadership Panel and U.S. Lodging Industry Summit Panel. One key breakout session includes "What You Need to Know About Becoming Green Certified," which features a panel of experts who will discuss strategies for sustaining a successful environmental program. Registration for the forum costs $159 per person and includes admission to the IHMRS.
Foodservice Concept Competition
FER magazine is the official media partner in this year's Foodservice Pioneering Concept Competition. Foodservice facility design consultants were invited to create the next great foodservice concept for an under-used, nontraditional foodservice location, such as a lobby, atrium or courtyard. Designers submitted their ideas with a concept narrative, sketches, floor plan and equipment list.
The program's panel of judges recently chose the winner and named two runners up. They are Global Test Kitchen (a division of Dynamik Space, Inc.), Seattle, with its Pie Squared concept; A La Carte Foodservice Consulting Group, Houston, with a concept called Herban Green; and Tustin, Calif.-based Webb Foodservice Design and The Kitchen Professionals, Huntington Beach, Calif., with California BBQ. You can check out a life-sized "set" of the winning concept, Pie Squared, on the show floor. You'll learn about the design, brand and plug-n-play equipment aspects with creator Melanie Corey-Ferrini and get a chance to taste Pie Squared's signature pies with culinary expert Donna Moodie. Tours and tastings are scheduled for Sunday, Nov. 10; Monday, Nov. 11; and Tuesday, Nov. 12 between 11 a.m.-12:30 p.m. and 2-3:30 p.m. at booth 1120. The Wi-Fi-enabled gathering spot doubles as a place to network.
Judges for the competition were Michael Antansio, director of food and nutrition services, Overlook Medical Center, Summit, N.J.; Geoffrey Mills, managing director, Crown Plaza Times Square, New York; Mark LoParco, director of university dining services, University of Montana, Missoula, Mont.; Maura Doran, director of food and nutrition services, New York Methodist Hospital, New York; Scott Shippey, design director, Chipotle Mexican Grill, Denver; James Dale, senior director of catering/Eastern Division, Grand Hyatt New York, New York; Robert Doland, FCSI, principal, Jacobs, Doland, Beer, New York; Bill O'Keefe, executive director development, DineEquity, Inc., Kansas City, Mo.; and Tracy Nieporent, director of marketing, Myriad Restaurant Group, New York.
Along with an expenses-paid trip to the IHMRS, the winner gets major publicity throughout the show and will appear in an upcoming issue of FER.
Show Floor Features
Show organizers redesigned the exhibit floor this year by sectioning it into five pavilions, making it easier to find the products and services you need. The categories are Hospitality Operations, Hospitality Technology, Hospitality Food & Beverage, Hospitality Tabletop and Hospitality Green.
Back again this year, consultants with the Foodservice Consultants Society Int'l. (FCSI) will offer free 30-min. consultations at the Ask The Design Experts booth. The design and management advisory services (MAS) pros can advise you on your current operations or brainstorm ideas for new concepts. Visit the IHMRS website and click on For Attendees/Agenda At-A-Glance to book your appointment with these professional consultants.
Pop into the i.Menu Expo for live demonstrations of new technology solutions to manage your front- and back-of-house operations.
Seminar Central
A full agenda of industry seminars is scheduled for Sunday, Nov. 10 and Monday, Nov. 11. For the most up-to-date listing of educational offerings, log onto ihmrs.com and click on The Show/Seminars + Events.
Show Dates & Hours:
Nov. 9-12, 2013
Jacob K. Javits Convention Center, New York
Hospitality Leadership Forum:
Saturday, Nov. 9
9 a.m.-5 p.m.
Exhibit Hall:
Sunday, Nov. 10
10 a.m.-5 p.m.
Monday, Nov. 11
10 a.m.-5 p.m.
Tuesday, Nov. 12
10 a.m.-4 p.m.
Sponsors:
American Hotel & Lodging Assoc., Hotel Assoc. of New York City, Inc., New York State Hospitality & Tourism Assoc.
Complimentary Registration for Operators:
Go to ihmrs.com, use Promotional Code PHILR2013.
Exhibit Management:
Hospitality Media Group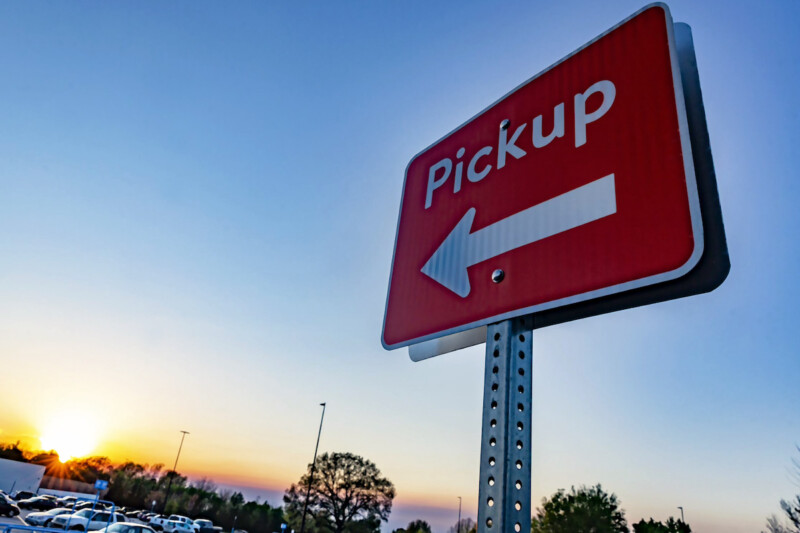 Company News
With the rise of curbside pickup at big-box retailers and restaurants alike, two giants in the respective industries are partially parting ways.