FOLLETT
If high-volume beverage service drives a significant portion of your sales, take a look at the Vision dual-sided 20-valve ice and beverage dispenser. Designed to serve as a beverage island, this dispensing unit with undercounter ice storage provides 10 valves per side and 300 lbs. of ice storage. Vision features QuickCarb technology, which allows you to alternate from carbonated to noncarbonated products with one flip of a switch. The technology relies on four center valves that are preplumbed to both carbonated and noncarb water lines. Vision can accommodate two Follett Satellite-fill Chewblet ice machines for drop-in or slide-in installation. The unit also comes with 4"- to 6¾"- adjustable legs for undercounter dispenser support. Note: Vision does not include integral beverage cooling, so a separate remote beverage cooling system is required, says Follett.
IMI CORNELIUS
Looking for an infusion of cash from beverage sales? FlavorFusion can help you get there with its flavor-shot options and virtually unlimited drink combinations. FlavorFusion offers four nozzles dispensing four flavors apiece, for 16 base brands. Plus, additional dedicated nozzles allow your customers to add up to eight additional flavors as you choose to offer them. You get easy adjustability of the flavor shot times and flow rates, and there's no flavor carryover from flavor to flavor, says Cornelius. The dispenser can accommodate a top-mount ice machine using an integrated adapter kit; bin capacity is 225 lbs. for cubed and compressed ice. FlavorFusion occupies 30" of counter space and provides all the eye-catching color and graphics you need to draw thirsty crowds. Machine color options include Fusion Green, Gun Metal Gray, Midnight Black and Orange Dream.
LANCER
When Lancer designed its new Bevariety Above Counter Ice Beverage Dispenser, or what it calls the Bevariety ACIB, limitless drink variety and easy maintenance were key considerations. The ACIB offers 12-brand capability in a 30"-wide space, and the machine's Cold-Contact Carbonation technology creates just the right combination of cold and carbonation with each drink, says Lancer. The unit can switch some nozzle positions to noncarbonated drinks as needed. Other features include a large-capacity, removable drip tray and cup rest, and an ice capacity of 250 lbs. And the illuminated merchandising graphic panels, which are compatible with Lancer's IBD beverage dispenser, can be changed quickly and easily. The ACIB also is available in 22" and 44" models.
SERVEND/MANITOWOC
Servend offers the Flav'r Pic 250 Multi-flavor Ice/Beverage Dispenser, another space-saving 30"-wide unit. In addition to providing 16 beverage selections from four nozzles plus up to eight additional bonus flavors, Flav'r Pic delivers cubed or crushed ice, thanks to a built-in ice crusher. So whether your customers want cubed ice to cool a drink or crushed ice to chew on when the drink is gone, the Flav'r Pic can deliver on demand. As for ice delivery, you can spec an optional Manitowoc top-mounted icemaker or order a manual-fill dispenser. You get storage for 250 lbs. of ice, and any of the dispensing nozzles can be switched to accommodate noncarbonated drinks. In addition, Servend's Rocking Chute technology helps reduce ice spillage. Options include extended front and side splash panels. Colorful lighted graphics round out the package.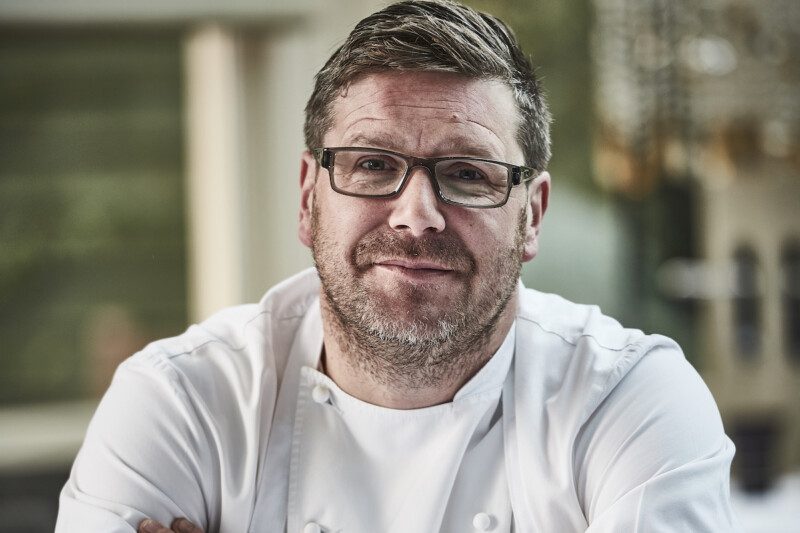 Uncategorized
Esteemed chefs and foodservice industry leaders from the U.K. will partake in a vNEXT virtual event on March 17. The online trade show—hosted by specification platform provider Specifi (whose parent…