With spring in the air, the National Restaurant Association's unveiling of the Kitchen Innovations Award honorees marks an exciting time of year in the equipment and supplies industry. The annual program, recognizing equipment and technologies that increase productivity for back-of-house operations and benefit operators, relies heavily on the independent panel of nine volunteer judges who choose the award recipients.
"We're a team of judges who really inspire each other and truly research every submission," says Kathleen Seelye, FFCSI, LEED AP, Managing Partner, Ricca Design Studios, Greenwood Village, Colo., who has been a judge since the program began in 2004. "We care a lot about the KI brand and uphold a standard of giving awards only to those who meet the demanding selection criteria by creating products that take their industry sector to the next level."
Steve Otto, Director-Capital Equipment Purchasing, Darden Restaurants, serves as the newest judge. He takes the place of Robert Forrester, Principal, Restaurant Industry Solutions, who retired recently. "I was impressed by the rich dialogue between the judges," Otto says. "We're learning from each other and exchanging ideas; we're a think tank of what's going on in the industry."
The KI Awards judging process begins in late summer when the NRA staff calls for submissions. To qualify, a product must be unique, result in superior performance and offer substantial incremental benefits to a target segment of operators, as determined by the judges. Additionally, manufacturers need to introduce the product to the U.S. foodservice market within 24 months of the NRA Show and make it commercially available at the time of the event, which this year is May 16-19. Makers also must submit third-party validation of claims and testimonials from at least two operators using the product.
Judges then access a secure website where they can study submissions and enter comments and questions. They schedule conference calls to discuss a few submissions at a time, and the calls can take place every few days during December and January and last up to several hours. Judges often reach out to the entrants to get answers to questions and may even visit an operator who's using the product.
The 2015 honorees address, among other important topics and trends, water-waste reduction, enhanced energy efficiency, increased safety and sanitation and natural refrigerants. Visit the interactive KI Awards Pavilion, showcasing all 23 innovations, at the NRA Show, May 16-19 in Chicago.
The 2015 KI Awards Judges
• William Eaton, FFCSI, Chairman of the Board, Cini-Little Int'l., Germantown, Md.
• Martin Cowley, Senior Manager-Design and Standards, Walt Disney Parks and Resorts, Anaheim, Calif.
• Robert Marshall, retired, most recently V.P.-U.S. Operations, McDonald's Corp., Oak Brook, Ill.
• Robert Forrester, Principal, Restaurant Industry Solutions, Council Grove, Kan. (now retired as judge)
• Kathleen Seelye, FFCSI, LEED AP, Managing Partner, Ricca Design Studios, Greenwood Village, Colo.
• Aaron LaMotte, Director, Sodexo Performance Interiors, Gaithersburg, Md.
• Dan Bendall, FCSI, Principal, FoodStrategy Inc., Rockville, Md.
• Foster Frable Jr., FCSI, Founding Partner, Clevenger Frable LaVallee, White Plains, N.Y.
• Jim Krueger Jr., CMCE, NRAMF, Chief-F&B Research and Business Development, Air Force Personnel Center, San Antonio
• Steve Otto, Director-Capital Equipment Purchasing, Darden Restaurants, Orlando (not pictured)
Champion Industries/Ali Group: Foodwaste Reduction System
This fully customizable system transports food waste from the maker's Bi-Line scrapping troughs to its Phoenix dehydrators. Food waste moves from the trough into a slow-speed grinder, which grinds up to 1,250 lb./hr. of waste. After passing through the grind chamber, the macerated solids move to a 1 ½-hp centrifugal-type remote extractor that pulls the water from the waste. The extractor can be located anywhere from 10-200 ft. away. Once the waste passes through the centrifuge, it is about 60%-65% dried. At this point, you can have it drop into the dehydrator for full drying or straight into a garbage can. The system processes all organics, including produce, fruits, cut flowers, meat, paper napkins, coffee grounds, milk, deli products and some soft plastics, reducing organic waste volume by as much as 95%.
championindustries.com
Dagda Technologies: FryerGate
This fryer accessory provides a physical safety barrier between employees and hot cooking oil. The all-stainless unit hooks on the back of the vat, covering the fryer's entire open oil surface. When employees are ready to lower a basket into the oil, they simply tap the basket into a built-in release bar on the back of the FryerGate; the bar unlocks spring-operated gates, letting employees set the fryer basket into the oil. When the food is finished and employees lift the basket out of the oil, the FryerGate's spring action closes and locks the gates under the basket. The whole FryerGate lifts off and can be run through the dishmachine; it can be made to fit any brand of fryer.
fryergate.com
Duke Mfg.: FlexTech Advanced Food Holding Cabinet
Using a patented, atomized humidity-generation system and specially designed internal vent-duct panels that allow for active venting at each pan level, this advanced food-holding cabinet extends holding times on fried foods, maintains product quality and extends freshness 10%-15%, reducing food waste and maintaining the food's unique flavor properties without flavor transfer within the holding cabinet.
dukemfg.com
Ecolab: Syncra Total Hand Hygiene System
This automated water-and-soap delivery system, which retrofits on traditional sinks, helps improve food-safety compliance because it's an easy-to-use and effective germ-killing hand-washing system. Syncra follows a 3-step process: It dispenses water and soap, times a lather and scrub, then delivers a rinse. Through its touch-free activation, the system avoids spreading germs that grow on traditional faucet handles and soap dispensers. By dispensing a set amount of water for a thorough clean, the system can reduce water usage by up to 50% compared with traditional hand washing.
ecolab.com
Edlund Co./Ali Group: Titan Series Max-Cut
This manual-style produce prep machine dices, wedges, cores and cuts fries and more, saving you space and food prep time. It can cut fries in 1/4-, 3/8- or 1/2-in. French-fry sizes as well as 6- or 8-section wedges of potatoes, tomatoes, lemons and limes. The unit can core and wedge apples, as well. You can mount the machine quickly and easily on a wall or table and switch locations using quick-connect mounting bases. Plus, all-stainless blade assemblies feature a large cutting surface to make short work of your produce prep tasks. The unit's heavy-duty construction and blade-assembly wash guards make it dishmachine-safe (it fits in tall-door model dishmachines), and it's NSF certified.
www.edlundco.com
EnviroPure Systems/T&S Brass and Bronze Works: Ozone-Recirculation System
A new feature for the EnviroPure food-waste digesting system, the ozone-recirculation system eliminates the need to add fresh water during the system's digestion process, relying instead on water that is extracted naturally from the food waste as it breaks down. Once the digestion process is complete, the resulting grey water is treated with ozone, an organic gas and natural disinfectant that works as a powerful cleansing agent. The ozonated water then recirculates in the unit's bubbler tank until needed in the digestion process. With a typical schedule of grinding food waste 10 times a day, facilities can save about 400 gal. of fresh water daily.
enviropuresystems.com
Evo: EVent Ductless Downdraft Ventilation Cooking Station
Designed to let you cook in environments that cannot be ventilated through traditional means, the cooking station sports a 35-in.W x 24-in.D electric cooktop integrated into a table equipped with a downdraft ventilation system. Four independent elements provide programmable cooking zones on a steel cooktop with variable temperatures ranging from 100˚F-525˚F. The low-noise, high-efficiency ventilation system pulls air across the surface and through a series of filters, including an electrostatic precipitator that removes smoke and grease particulates, before exhausting clean air. The station's self-contained fire-suppression system sets nozzles in a cross-pattern arrangement to provide a continuous protection zone.
evoamerica.com
Franke Foodservice Systems: APS300 Air Purification System
Using the power of ozone, the self-contained air-purification system mounts inside walk-in refrigerators and strips the air of microbes, ethylene, hydrocarbons and other contaminants to eliminate odors, prevent flavor transfer among foods and, most importantly, nearly double the shelf life of fruits and vegetables. Effective in up to 3,200 sq. ft. of refrigerated space. The stainless unit measures 24-in.W x 14-in.D x 11-in.H and runs on 120V.
franke.com
Frymaster/Manitowoc: FilterQuick Oil-Conserving Electric Fryers
These open fryers reduce operating costs by using less oil—30 lb. vs. 50 lb.—while maximizing oil quality and life. Available with 2-5 independent fryers in a battery, each fryer features auto top-off to maintain a favorable ratio of fresh-to-used oil. Because the fryers use less oil and last longer between oil fillings, operators can save more than 40% on oil costs. An optional oil-quality sensor monitors oil health, indicating the true point that the oil needs to be discarded, taking employee guesswork out of the equation and helping to ensure high food quality and optimal oil life.
frymaster.com
Hestan Commercial Corp.: Longitudinal Modular Salamander/Cheese-melter/Shelving System
This modular shelving-and-broiler system hangs over the cookline without any permanent hardware, using heavy-duty steel brackets that hook onto a lengthwise-supported riser. This lets the chefs slide the broiler and shelving anywhere along the cookline. The broiler switches between salamander and cheese-melter modes. Standard features on the broiler also include an open framework for excellent visibility, a heavy-duty, gas-powered infrared burner—that delivers up to 30,000 Btu/hr.—in a tilted design and a rear-flue system to direct heat away from the operator and controls.
hestancommercial.com
Hestan Commercial Corp.: Tri-Ferrous French Top with Maximum Center Temperature Gradient
Available in 18-, 24- and 36-in. widths, this French-top range features a heavy-duty, stainless radiant cone surrounding a 35,000-Btu/hr. burner system. The cone traps and focuses radiant and convective heat within a controlled space below the center plate on the cooktop. The 36-in.W model achieves as high as 1,000˚F-plus at the center—the highest temperature delta of any French top—to as low as 320˚F at the edges.
hestancommercial.com
Hobart Corp./ITW FEG: FT1000 Flight-Type Dishmachine
Four innovative features—ventless operation combined with heat-energy recovery, automatic soil removal to reduce pre-scrapping labor and water, automatic cleaning and automatic deliming—allow the unit to offer the lowest total cost of ownership of any flight-type dishmachine in the industry, according to the company. In fact, the dishmachine can save operators up to $26,000 annually in water, utilities and labor compared with prior Hobart models.
hobartcorp.com
HydroFLOW U.S.A./Genuine Energy Solutions: HydroFLOW Water Conditioners
This unit, which attaches to incoming water pipes, sends an induced electrical signal into the water via a special transducer connected to a ring of ferrites. Just as an electrical wire carries current from point A to B, the water inside the pipe acts as a conductor and carries the induced electrical signal throughout the entire water system. The oscillating sine waves of the induced AC signal cause positively and negatively charged ions to form suspended clusters in the water, preventing them from attaching to rough surfaces. This reduces the buildup of limescale, biofouling and corrosion in pipes and equipment. Models fit pipes 1 ½-2 ½-in. in outer diameter. Non-intrusive and easy to install, the devices have a small footprint compared with traditional water softeners.
hydroflow-usa.com
Ice Link: Ice Link
Using the same pneumatic-tube principle that moves canisters through a drive-thru bank-teller station, the Ice Link system automatically delivers ice from a base unit to up to 4 remote ice bins or ice or beverage dispensers. Optical monitors in the bins or dispensers allow the system to constantly observe ice levels and add ice as needed in quantities of about 32 oz. The system works with any ice machine and delivers cubed or nugget ice more than 500 ft. horizontally and 40 ft. vertically. Ice travels through the system up to 30 ft./sec.
icecubelink.com
Merrychef USA/Manitowoc: eikon e4s with Panini Grill
A semi-automated, non-stick panini grill press inside the oven flattens Panini ingredients and creates grill marks on a range of food products, including bread, proteins and vegetables, all while taking advantage of Merrychef's rapid-cook technology, which produces high-quality food at speeds up to 15 times faster than conventional methods. The panini unit removes easily for cleaning the press and oven interior.
welbilt.com
The Montague Co.: R290 Glycol Ice and Heat Sauté Station
An industry first, the saute station uses an R-290 glycol-assist refrigeration system. Available in 36-, 48- and 60-in.W models, the station features a raised-rail pan chiller, full-extension cold drawers and 30,000-Btu/hr. open-top gas burners for every 12-in. increment. The station achieves efficiency by focusing its 1/3-hp condensing system on cooling glycol, which is used to refrigerate the raised-rail and drawer systems. The engineering of the refrigeration system reduces compressor run times, elongating component lifespan and service costs without sacrificing production or temperature maintenance capabilities.
montaguecompany.com
Ovention: Matchbox M360
The latest innovation in countertop speed cooking, this oven uses the Ovention rapid-cook impingement (no microwaves) technology housed in a compact countertop unit. The M360 requires no ventilation and features automatic load and unload capabilities by rotating 2 nonstop cooking surfaces carousel-style; cooking temperature can increase or decrease 25˚ with each rotation. Touchscreen controls make it simple to program, and the oven stores up to 600 menu-item cook cycles.
oventionovens.com
Rational USA: SelfCookingCenter 5 Senses
More than 40 years of cooking research has gone into this intelligent cooking system that senses, recognizes, thinks ahead, learns from you and even communicates with you. This combi oven can grill, roast, bake, steam, stew, blanch and poach. Specify how you want your dishes, and the system will implement your ideas precisely and reliably. The iLevelControl feature shows you which foods you can cook together. Efficiency CareControl automatically cleans and removes food debris and lime scale at the touch of a button. Six sizes are available in gas or electric models.
rational-online.com
Schaerer USA Corp.: Coffee Art C HC
At the push of a button on a 7-in. touchscreen, this system quickly dispenses hot and—using a patent-pending chilling technology—iced coffee without sacrificing taste caused by melted ice or dilution. The system brews every cup by grinding whole beans for unsurpassed freshness, aroma and taste. Capacity ranges from 70-80 16-oz. beverages an hour. Two hoppers with dedicated grinders each hold about 2 lb. of most types of beans. Place the easy-to-use system in a self-serve or staff-operated application.
schaererusa.com
ThermalRite: Sanisteel Antibacterial, Slip-Resistant Flooring
This NSF-certified, pre-coated flooring for walk-ins eliminates bacteria, fungi and algae and inhibits germ growth. Independent tests demonstrated that the flooring delivers unparalleled slip resistance, even when wet, improving workplace safety.
thermalrite.com
True Mfg.: Reach-In Refrigerators/Freezers with Hydrocarbon Refrigerant
These energy-efficient, environmentally friendly reach-in refrigerators and freezers boast hydrocarbon R-290 refrigerant, a natural, nontoxic refrigerant with no ozone-depleting properties and low global-warming potential. Using a high-capacity, factory-balanced refrigeration system, the units maintain cabinet temperatures of 33˚F-38˚F. The state-of-the-art, electronically commutated evaporator and condenser fan motors operate at higher peak efficiencies and move a more consistent volume of air, producing less heat, reducing energy consumption and providing better motor reliability. LED interior lighting comes standard on the units.
truemfg.com
Varimixer: KODIAK Planetary Mixer
Designed with operator input, this 30-qt., ergonomic-friendly mixer features a wide, shallow bowl for better visual monitoring, 4 height-adjustable legs and a high bowl trolley to eliminate heavy lifting. Other standard features include a powerful 1-hp motor, a tilted control panel with a timer, automatic speed regulation and emergency stop and an easy-to-clean safety guard. The frame and all 3 tools—flat beater, wire whip and dough hook—are stainless and dishmachine safe. Optional accessories include a food slicer, automatic bowl scraper and meat grinder.
varimixer.com
Wilpack Packaging: Seal-A-Cup Cup Sealing System
Prevent spillage, extend food product shelf life and provide a tamper-evidence seal by sealing plastic containers using this lightweight, portable machine. Choose from more than 25 different containers with volumes ranging from 3/8-32 oz. and diameters of 2-4. in. The toolkit changeover takes only seconds to adjust for new sizes. You can easily order all of the containers online.
wilpackpackaging.com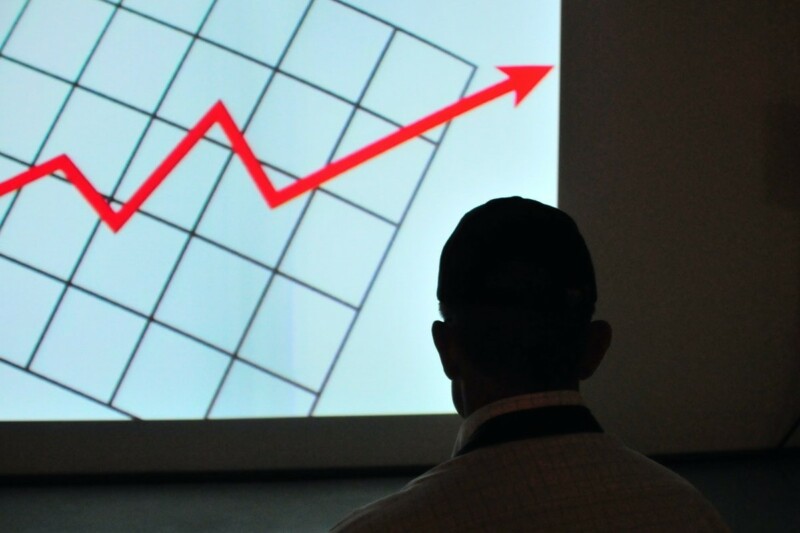 Economic News
Industry forecaster Technomic released updated predictions for the remainder of 2020 and into 2021. The news is mixed. Technomic put their data into three scenarios: Best Case, Middle Case, and…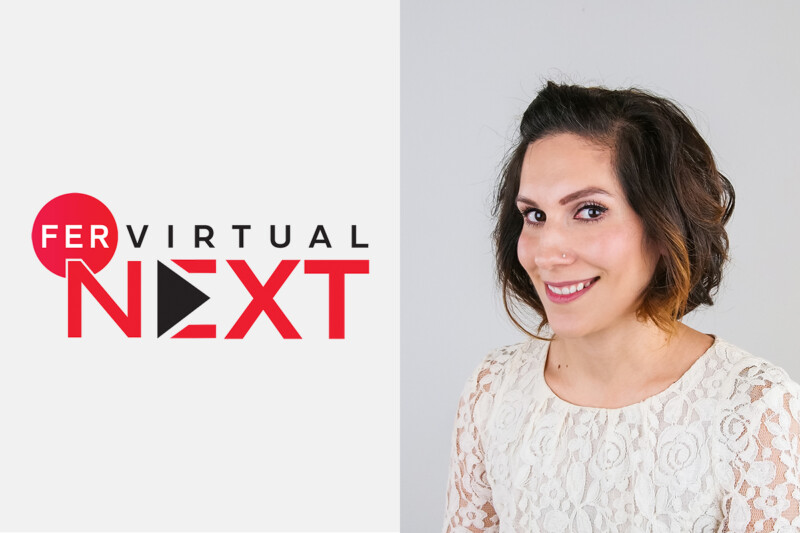 Event Coverage
What matters most to consumers in the COVID-19 era? Find out at Virtual NEXT on Aug. 27.