A visit to the newest prototype of Sonny's BBQ starts as soon you get out of your car in the parking lot and take a deep breath. Mouthwatering aromas of oak-wood smoke and slow-cooking meat waft from two large smokers located outside of the building under a protective roof. The smokers are accessed from inside the restaurant behind Sonny's to-go counter, which is equipped with a butcher-block table where pitmasters cut up the freshly smoked meats in full view of customers. Employees have quick access to the kitchen from the takeout/smoker station as well.
Sonny's prototype, opened in March 2015 in Gainesville, Fla., is the result of a two-year rebranding program for the 47-year-old chain. At 5,000 sq. ft. and 160 seats, the prototype is compact compared with older units, which average about 6,000 sq. ft. or more. Large windows, high ceilings and dividing "walls" made of split firewood stowed in floor-to-ceiling wire frames bring a fresh spin to restaurant décor while wood furniture and paneling, polished concrete floors and vintage pendant lights supply notes from earlier times. All of it spells authentic barbecue.
Four months into operations, Sonny's Gainesville prototype was generating about $80,000 per week in sales with check averages of about $11.50.
In 1968, Lucille and Floyd "Sonny" Tillman opened the barbecue concept's first restaurant in Gainesville, Fla., as Sonny's Real Pit Bar-B-Q. The Winter Park, Fla.-based company, now doing business as Sonny's BBQ, operates 114 locations across eight states.
"We'd gotten a little dated because we are a chain founded in 1968," Sonny's Chairman and CEO Robert Yarmuth told a foodservice publication. "We were still successful, but we'd gotten a little stale."
Smoker-Forward Design
Sonny's makeover launched in 2013 as a collaborative process that included Yarmuth, Sonny's COO Brandon Manly, Operations Director Paul Clunan, Architect Michael Wenrich and Orlando, Fla.-based marketing firm Push., which coordinated the overall vision and strategy.
The design team targeted five goals as part of Sonny's new prototype:
• Showcasing the restaurant's smokers and pitmasters' skills
• Opening the kitchen to guest view
• Presenting an authentic barbecue look and feel in the architecture and design
• Making guests feel comfortable and welcome
• Making the design flexible and scalable
"There's a strong connection between who's making the food and how it's made," Wenrich says. "The smoker is the heart of a barbecue restaurant, and the pitmaster is the maestro."
Sonny's redesign, therefore, revolves around two Ole Hickory Pits smokers. "The biggest—and first—design move was to bring the two smokers all the way up front by the front door and right next to the sidewalk," Wenrich says. "That way, guests can see and smell the smoked meat before they even enter the building, and they know exactly where the food will be coming from. It's authentic."
The smokers sit to the left of the entrance in a fenced-in area, protected from the elements by a large overhang. Stacks of wood line the fence, ready to be loaded into the units. By designing the smokers to open into Sonny's takeout area, they're the first things customers see inside the restaurant, as well.
"Carryout makes up about 25%-35% of our business," notes Manly, who also serves as the company's Head Pitmaster. "And barbecued items are used in about 80% of all in-house dining orders. So it made operational sense to put the smokers up front to support the takeout area. People can experience the art of barbecue firsthand and talk with our pitmasters."
Kitchen Is Open
With the smokers front and nearly center, positioning the kitchen nearby to receive and process the smoked meats—and opening that culinary action to guest view—was a logical next step.
"It's amazing how that simple shift of the smokers to the front set everything else in motion," Wenrich says. "We knew the kitchen had to be close by to receive the prepared meats."
A doorway connects the takeout area and smokers with the kitchen cookline. Flattop grills, a two-burner range, fryers and a freezer run along the back of the line, while the front holds hot wells, a cold make-table for salads and desserts and a wait station equipped with beverage dispensers.
"A barbecue restaurant does not require a complicated cookline," Manly observes. "You don't need a ton of equipment. But you do need the equipment to turn out consistent results quickly and efficiently. And you want to highlight the experience for guests. In this unit, they can watch meat being cut and feel the energy from the kitchen."

The cookline, part of the 1,511-sq.-ft. kitchen, is visually connected to the restaurant's bar area via a large pass-thru window that's nearly as wide as the cookline itself. The pass-thru counter's 42-in. height is set lower in the wall than in older Sonny's restaurant kitchens. The lower placement lets cooks "push plates across to servers rather than lifting and placing," Manly says. "It's more efficient this way."
Red-enameled pendant heat lamps keep prepared plates warm. A second butcher-block-topped prep table between the bar and kitchen provides space for staging plates or chopping barbecued meat. Cold and hot storage under the prep table holds prepared meat until needed.
The bar, made of natural-colored wood and fronted with corrugated metal, has seating for eight. Five bartop condiment stations hold four types of barbecue sauces, ketchup and industrial-sized rolls of brown paper towels.
Matching beverage stations bracket the pass-thru window, making it convenient for waitstaff to refill soft drinks and coffee from either side of the bar.
Out of sight, the kitchen's support area includes a walk-in cooler/freezer, dry storage, warewashing and a prep area. Warming cabinets, a cold prep table and steamers line the back wall of the prep area.
"All cold product starts in the prep area then carries around the corner to the smoker area," Manly says. "Nothing doubles back."
Open, Friendly, Bright
Sonny's BBQ's front-of-house is welcoming to long-time patrons and converts new guests into fans with a combination of natural lighting, comfortable seating and a flowing layout.
"The dining rooms in the older Sonny's restaurants tended to be on the dark side, and we had smaller windows and lower ceilings," Wenrich says. "We went in the opposite direction with the prototype: large windows and high ceilings for lots of natural light. To connect the inside dining room with the outside porch seating area, we added a glass garage door that can be opened whenever Florida weather permits."
Sonny's new look blends natural wood with bright pops of signature red from its logo. Wood is everywhere, from the hickory tabletops and cypress walls to low-hanging ceiling areas. Metal floor-to-ceiling racks filled with split oak logs serve as eye-catching room dividers and walls.
Seating choices include booths with black-stained wood backs and black leather seats, plus four- and two-top tables. Bright red Emeco chairs, made of recycled Coca-Cola PET bottles, add a pop of color.
A Look Ahead
As a corporate store, the Gainesville prototype will be the preferred model for future locations, Manly says. But in 2016, the big push will be on remodeling existing Sonny's restaurants to match the new look. "We will add compact smokers up front wherever possible," he says.
"Sonny's new model may have an updated look and feel," Manly says. "But our restaurant is still serving the same delicious slow-smoked barbecue it has since 1968."

SPECS
MENU/SEGMENT: Family casual-dining barbecue
HEADQUARTERS: Winter Park, Fla.
NUMBER OF UNITS: 114 in eight states
SIZE: 5,000 sq. ft.
SEATING: 160 seats
EQUIPMENT PACKAGE: $212,000
EXPANSION PLANS: 1 or 2 units expected to open in 2016; emphasis will be on updating existing restaurants
BRANDING & VISION: Push., Orlando, Fla.
KITCHEN DESIGN: Michael Wenrich Architects, Orlando, Fla.
DEALER: Edward Don & Co., Woodridge, Ill.
CONSTRUCTION: ReliantSouth Construction Group, Panama City, Fla.
WEB: sonnysbbq.com
EQUIPMENT
Cookline
Ole Hickory Pits smoker ovens
CaptiveAire hood
Vulcan/ITW FEG fryers, charbroiler, griddle
Alto-Shaam holding cabinet
Hatco plate warmer
True prep-top refrig.
Carter-Hoffmann/Middleby display warmer
Winston holding drawers
Prep Area
Berkel/ITW FEG slicers
True reach-in refrigs.
American Panel walk-in cooler/ freezer
Jackson warewasher
Follett ice bin
Hoshizaki ice maker
Bar Area
Perlick bar equipment
BUNN tea/coffee brewers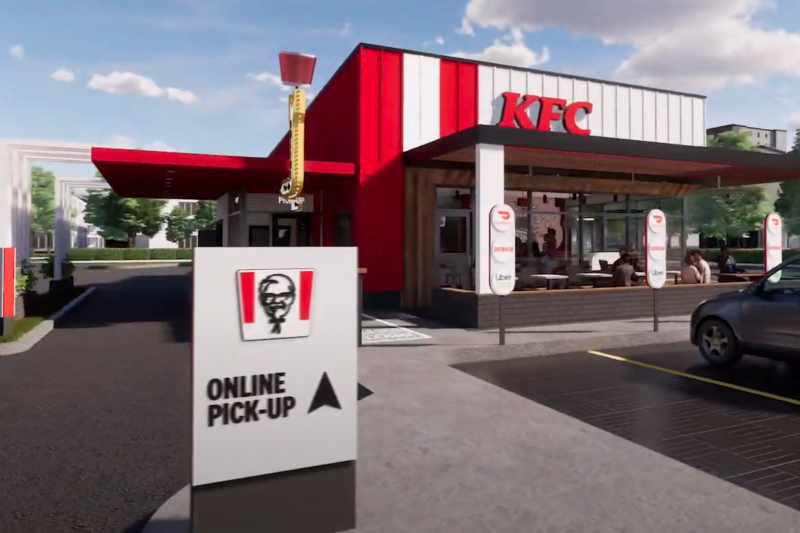 Company News
The fried chicken giant's newest restaurant designs amp up drive-thru and delivery while downplaying dine-in.