HOST Draws The E&S World To Milan
It is hard to disagree that HOSTMilano is, as the show organizers claim, "the leading worldwide exhibition for the professional hospitality industry," or at least for the equipment and supplies aspect of it. The show, held at Fiera Milano Oct. 23-28, attracted 150,968 visitors with 60,383—40% of them—from outside of Italy. Both total attendance and outside draw were records. Overall attendance rose 13.5% and the international visitor total jumped 17%. The total number of exhibitors surpassed 2,000 with 741 of them from abroad.
"More than being an on-going process, the internationalization of HOST can now be said to be fact," said Fiera Milano CEO Corrado Peraboni after the show.
Foodservice Equipment Reports was there with camera in hand in search of new and interesting E&S products.
There were plenty of ancillary meetings and programs, including one that brought together 28 representatives of 13 E&S manufacturer trade associations covering 33 countries.
HOST will celebrate its 40th edition in two years. It's scheduled for Oct. 20-24, 2017. Information on the show can be found at host.fieramilano.it.
With more than 2,000 exhibitors, HOST also attracts component makers from around the world. The array of gas burners, range grates and valves from A.R.C., an Italian company based in Campodarsego, Italy, caught our eye. arc-gas.it.
One thing E&S manufacturers often comment on is the stylish design of European equipment. That factor is clearly apparent in these soft-serve machines on view at Carpigiani/Ali Group's booth. carpigiani.com.
Foodservice Consultants Society Int'l.'s Europe-Africa-Middle East had a large presence at the show. The group staged programs and provided ample meeting space for its members and customers. fcsi.org.
Our friend Jens Herbert, Principal at Food Equipment Marketing, an Offenburg, Germany-based rep firm, took us to meet Uwe Kirchgaessner, the Director of Hobart Germany's export division. He showed us the tray-washing system integrated on Hobart's line of Premax flight machines. hobart-export.com.
The folks at Oscartielle in Italy weren't sure if this new Evo line of self-serve beverage merchandisers is available yet in the U.S. But we thought the inserts were a clever way to reduce energy. oscartielle.it, otl-usa.com.
Not every espresso machine in the world is super automatic. These new stylish automatic models, the S40s, from Schaerer, were part of the multi-hall display of coffee equipment at HOST. schaererusa.com.
Hatco markets a number of products in Asia and Europe that it doesn't sell in the U.S. Among them is this Flow-Max undercounter water dispenser, which can dispense up to 150 cups of hot water per hour. It has a five-liter water tank, extendable faucet height, a built-in filter with a 0.5 micron rating and a power-save feature. hatcocorp.com.
Polibox, a modular line of insulated mobile carriers from Gruppo SDS, is unlike anything we've seen. It includes a wide variety of components, including heated containers. Made of closed-cell expanded polypropylene, the material is certified food-safe. grupposds.it.
Our friend Bill Stella, whom we have seen at shows throughout the world, was on hand in Milan to show us T&S Brass's new economy line of pre-rinse units, The Utility Line. tsbrass.com.
The folks at Middleby's Wunder-Bar showed us a new generation model of the Pepsi Spire, a remote post-mix dispensing system the beverage giant is using only in Europe so far. wunderbar.com.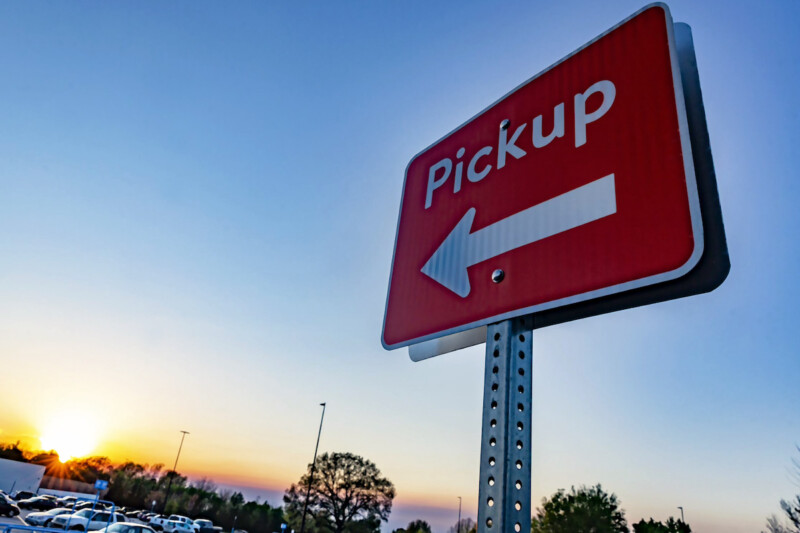 Company News
With the rise of curbside pickup at big-box retailers and restaurants alike, two giants in the respective industries are partially parting ways.