Heavy Cooking Equipment
Backstory: A Major Miss-App
When the call came in for a convection oven repair at a local Chinese restaurant, Patrick Duffy, owner of Duffy's Equipment Services, Sauquoit, N.Y., had no idea what to expect.
"The oven was a double-door, single unit on legs—a mid-priced make and model," Duffy says.
He knew there was a problem right away. "The windows on the doors were completely covered with burnt-on barbeque sauce and would no longer pass light. The oven's powerful blower motor was pulling the sauce off whole roasts of meat, which were suspended from an upper rack, and flinging the sauce all over the oven. The racks were dripping with stalactites made of baked molasses, vinegar and honey. The oven's interior looked more like a burnt candied apple than an appliance."
The acidic sauce that had pooled on the oven deck had actually eaten through the steel of the deck, ruining the flame deflector, Duffy continues. "The main fan also was blowing the pilot light out, and that's what ultimately made the oven unusable. I have to assume that the missing pieces of decking had been blown onto some of the meat by the blower motor.
"The owners argued with me when I informed them that the repairs would not be covered under the manufacturer's warranty because this was not how the oven was designed to be used," Duffy says. "They told me that they bought a commercial oven to cook in and they were cooking in it. Plain and simple.
"I tried to explain that there were pieces of equipment made specifically for the type of barbecue cooking and basting they wanted to do, but this convection oven wasn't it," Duffy says. "They didn't want to hear it. I finally steered them back to the dealer they purchased the oven from so that the dealer could find something better suited."
Duffy never heard from the couple again.
"While such gross equipment misuse is rare, it's not uncommon to find someone using a brand new combi oven solely as a steamer or a convection oven and never realizing that it can be both at the same time," Duffy says. "That new blast chiller can become a storage cabinet if employees aren't trained how to use it and it's not incorporated into the food production routine."
Duffy believes a failure to properly train the people who will operate the equipment is where breakdowns really begin.
Copyright FER March 2013
---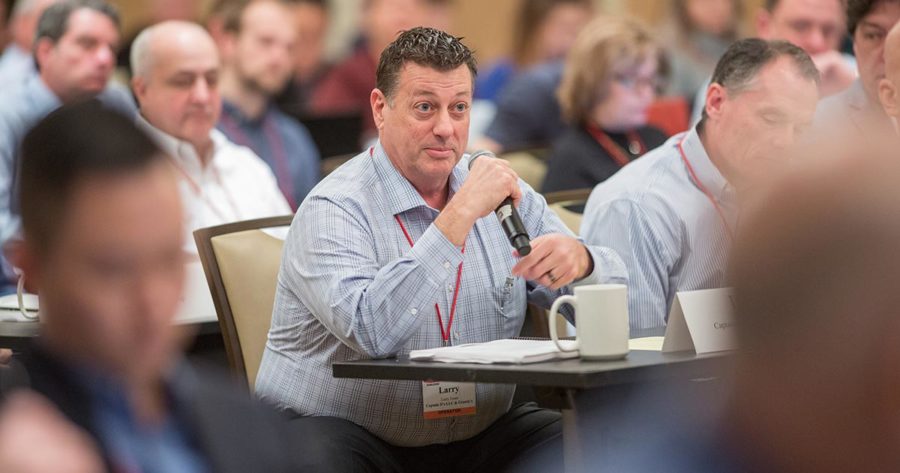 Advance Your Knowledge of Foodservice Equipment Technologies at MUFES
MUFES is a one-of-a-kind event for foodservice equipment decision makers from multiunit chains and noncommercial facilities.